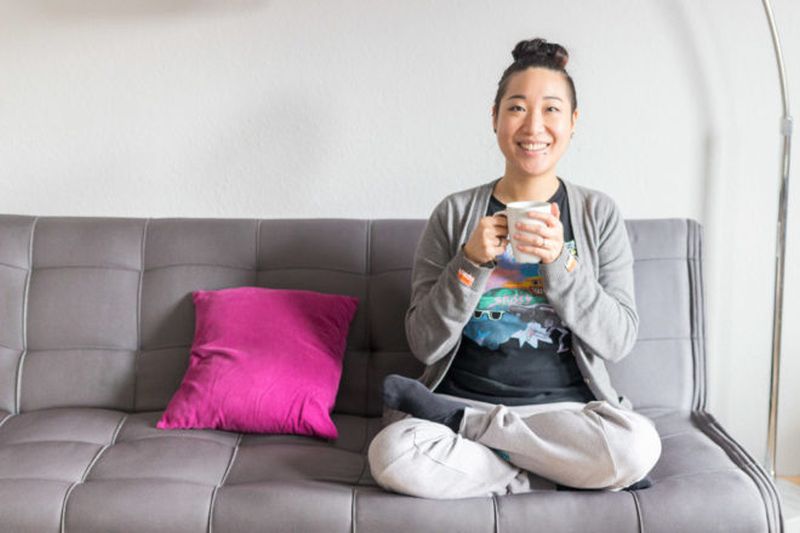 The world is in a situation where it needs every bit of support from us; such is the state of our environment. If we do not respond now and adopt eco-friendly measures, it will probably be too late. The good news is that all isn't lost and we see a rising number of people with every passing day who care about the environment.
If you are searching for some positive influence you don't have to look far. you can always find the best eco-friendly influencers on Instagram. They are not only doing their bit for the environment but also influencing others to be environmentally friendly.
Some of the best eco friendly influencers on Instagram
Kristina Carrillo Bucaram:


Image Source : ksr-ugc.imgix.net
She goes by the name @FullyRawKristina on Instagram. She is a major influencer educating people about the benefits of eating raw. She herself indulges in a diet consisting of raw fruits and vegetables and seeds and nuts. While it seems to be an uphill task to adapt to such raw diets, her methodologies surely make things easier. She is a popular figure and influences many to make such healthy dietary changes to their lives.

Bea Johnson:

Among the best eco-friendly influencers on Instagram, we cannot help but mention Bea Johnson who goes by the Instagram name @ZeroWasteHome. She is the author of a bestselling book on amazon telling people how to indulge in waste management practices. Much of her works involve making people realize how reducing wastage can lead to a significant increase of not just the style but also the overall health.

Katie Roberts:

Image Source : skinnyfit.com

She is known by her Instagram handle titled @SustainabilityInStyle and has taken the fashion world by storm. Ethical fashion is an important domain of modern day fashion and she has excelled in leaps and bounds in that field. Katie has her own line of clothing that is completely eco-friendly and her work has the finesse she derives from her knowledge of the fashion world by virtue of her fashion studies.

Colleen Patrick Goudreau:

She is known by her Instagram handle called @JoyfullyVegan. Today vegan is seen as a very healthy food option. However many people are reluctant to stay away completely from any form of animal nutritioin. She as an influencer has been a good guide for such people. Her ideas and knowledge of the vegan diet has helped many take to such habits. She is surely a notable figure among the best eco friendly influencers on Instagram.

Evanna Lynch:

Image Source : pbs.twimg.com

She goes by the name @MsEvyLynch on Instagram and is a popular figure on social media. She is an environmental activist apart from being an actress. She is among the best aspiring environmentalists on social media for her praise worthy work on the rights for animals. She herself has been vegetarian from a very early age and soon took to the vegan diet. She helps people give up meat through her ideas and diet plans. Despite being on a Harry Potter movie she is still acknowledged as a great animal activist who walks the talk herself.

Claire Buchanan:

@CrueltyFreeWithMe is her Instagram name and her actions have been true to this name. She has been a consistent fighter for animal rights and led people to protest against the cruel practice of testing products on innocent animals. She is also a fitness instructor in case you though activism is all she excels in. So apart from teaching you to be environmentally friendly she also teaches her followers how to enjoy a healthy and fit life.

Amanda:


Image Source : mamaeatsplants
She is known by her Instagram handle which is @MamaEatsPlants. She gains her popularity from her activities involving the promotion of vegan diet. She herself has taken to this diet and on her profile followers can experience the various aspects and benefits from a vegan lifestyle. No wonder she is regarded as one of the best eco friendly influencers on Instagram.

Anne Marie Bonneau:

@ZeroWasteChef is her Instagram name and true to her name she promotes a unique cooking method. She focuses a lot on being as eco friendly as possible and avoids processing and packaging activities. She has promoted being plastic free during work in the kitchens as she herself hasn't used any since 2011. That apart she gives on how to avoid wasting any items or food and reuse them in some way or the other.

Shia:

Image Source : wastelandrebel.com
Going by the name @WastelandRebel she has gained popularity in Instagram for her eco friendly activities. She stays away from any such product that has a dreadful impact on the environment like plastic or palm oil. She is a vegan and in her profile one would find many healthy life choices. She is also instrumental in providing people with simplistic ideas on how to lead a minimalistic life. Truly she is an inspiration for the people following her.

Jennifer Nini:

She is popular by her Instagram name which is @EcoWarriorPrincess. She has made sustainability a very broad based idea and that has made her rank among the best eco friendly influencers on Instagram. She focuses on social justice, feminism alongside environmentally friendly practices and waste free living. She even does her bit to promote ethical fashion. All in all she is like a few eco friendly bloggers grouped into one.

Natalie Kay:


Image Source : asquithlondon.com

She is yet another influencer who promotes a sustainable living through her Instagram profile titled @SustainablyChic. From a life that does not hurt the environment to eco friendly fashion, her expertise is in every field and she is one of the most popular figures in social media when it comes to eco friendly blogging.
Final words
These are some of the best aspiring environmentalists on social media and you must find time to check out their works and appreciate them. They say that drops accumulate to create oceans. Their small contributions too have began to influence millions of people worldwide to spare a thought for the environment. Sometimes through eco-friendly practices and sometimes through ethical fashion they have been the torchbearers to lead others into something positive. Do check out their works now that you know about the impact it is having on people.