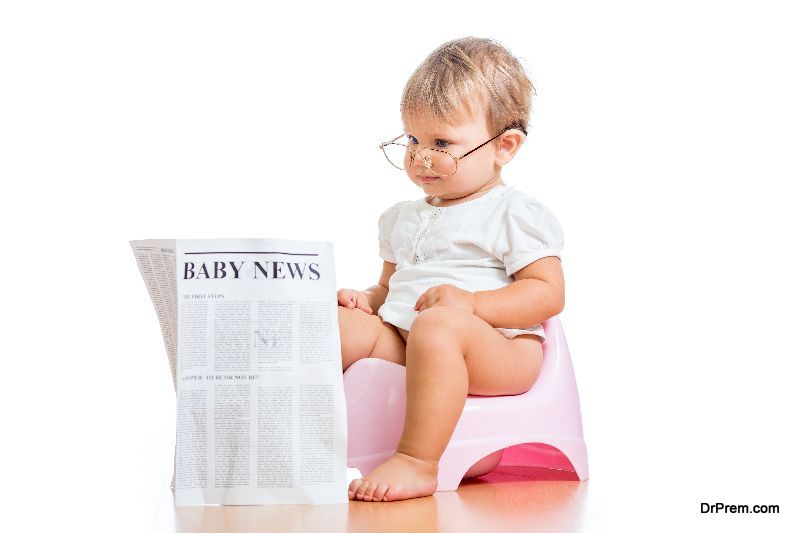 Training a kid regarding basic sanitation processes can be quite a task. As kids, they have always been used to someone else taking care of them, and suddenly, this habit is about to be changed. There are certain signs that you need to look out for that tell you that now is the time for your child's potty training. Remember that all kids learn differently and at different paces. So, you need to know your child better than anyone else in order to support them in this process:
When do you know your child is ready for toilet training?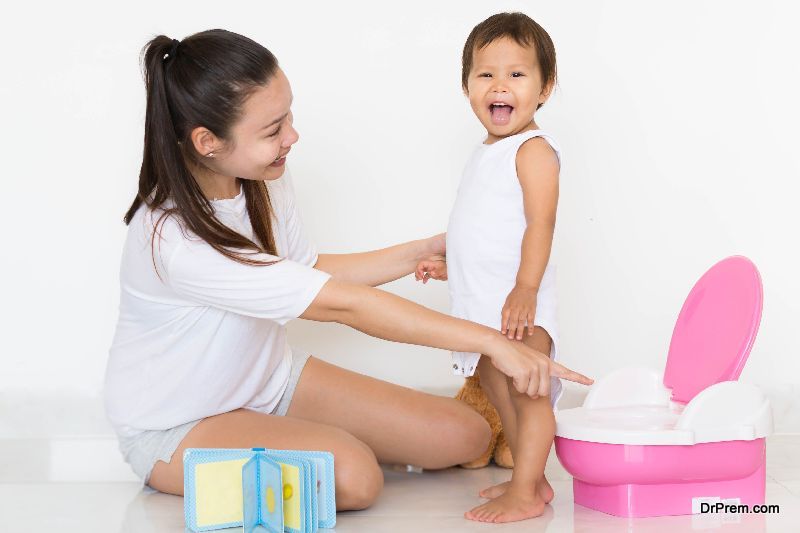 Here are some signs that tell you that your child is ready to be trained:
They don't soil their nappy anymore:
If your kid can go without wetting their nappy for two hours or more, that means they have learned how to control their bladder movements.  They can now resist the urge to pee and monitor it.  when this happens, start exposing your child to the dos and don'ts of toilet etiquettes. This may even happen when the child soils their nappy but is too uncomfortable to carry on with it, and insist that it be changed.
They give out signals when it is time to go to the loo: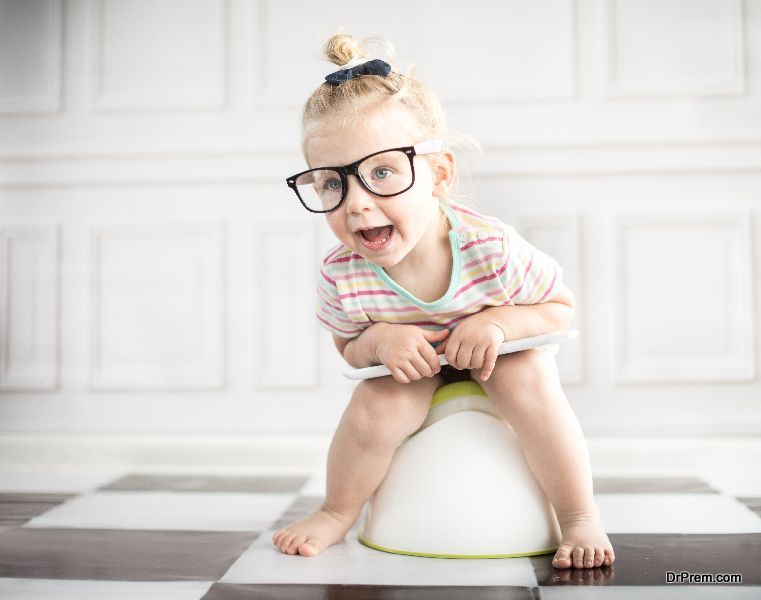 This is a big achievement in your child's mental progress. If your kid can verbally or non-verbally tell you that they need to go the loo, you can be assured that they are on their way to be trained for toilet etiquettes. They may make subtle face sign, or become unusually quiet or walk a certain way when they are under pressure.  Understand and notice these signs, and then start to guide them accordingly.
They start asking questions:
Usually, as kids go, your kid will also start getting inquisitive about the entire process of going to the loo. They may ask questions such as what are these people doing? Or why do they go there? Answer their questions patiently, and tell them why attending nature's call is a basic need for everyone.
They are getting independent:
The good news is that they can now wear and remove their clothes on their own. They are able to pull off their daily tasks like wearing shoes quite easily and need no help from others. If that is so, your child is ready to be toilet-trained too. Take small, but consistent steps and make sure your child learns the right way.
How do you start training your child?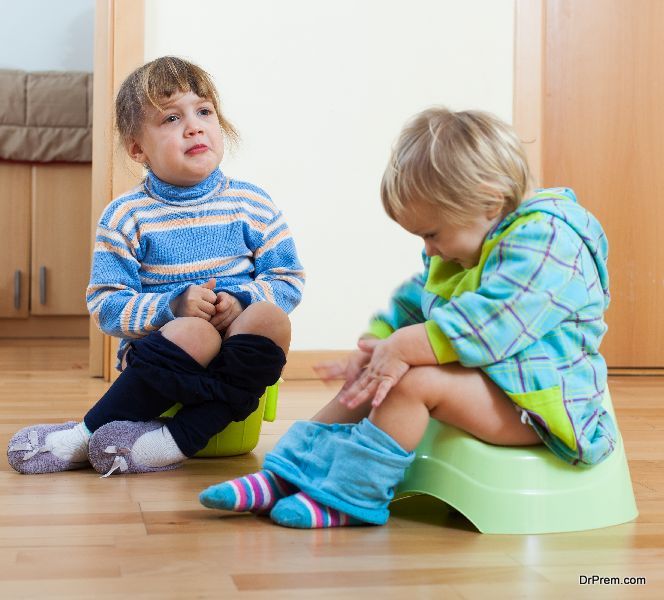 Here are some methods as to how you can set your child up for toilet training:
Take them to the toilet more often:
Instead of just getting rid of their old and soiled diaper and replacing it with a new one, take them with you to the loo every time they feel the urge to pee or poo. Tell them that they should do it here, and not anywhere else around the house.
Show them basic hygiene techniques:
Allow them to wash their hands after the ordeal is over. Shoe them to take care of clothes through the entire process and what to touch and not touch around the washroom. Follow it yourself in front of your kid so that they learn.
Praise and appreciate them: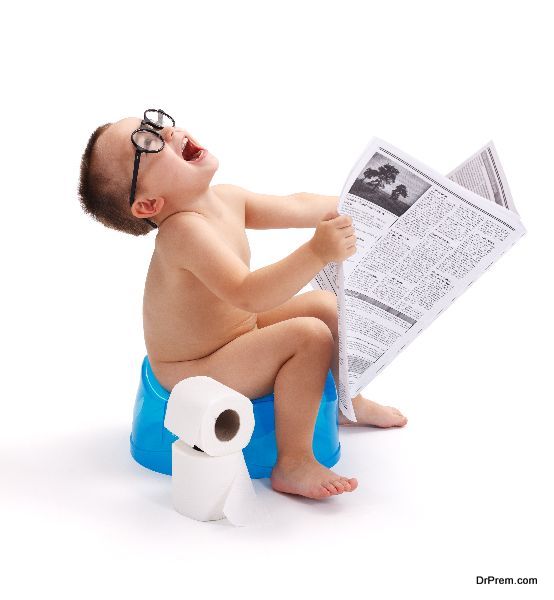 Speak to them a few words of praise when they are doing good with their potty-training sessions. Speak well of them in front of other family members to boost their morale. Also, if they mess up, don't make it a point to let it be known. Cover their faults and highlight their efforts. Remember to not go overboard with praises lest you want them to get over-confident.
Don't put them on regular diaper usage once you start training them. When playing around the house, there is no need for diapers, but when you take them out, allow them to wear one. Similarly, put them in diapers when they nap and also at night time. You don't want to be disturbing their sleep just to take them to the loo.
Your child may be sporting different signs of growth from the ones mentioned above. Look out for subtle signs which are often displayed in the first few years of your kid's growth. Also, some children are ahead of the others in matters of hygiene and sanitation. They like to be independent when it comes to taking care of themselves. For such children, allow them to do what they want while carefully backing them up if need be.