<![CDATA[It takes highest quality food, delicious and mouth-watering recipes, and certainly a pleasing ambience to make a particular restaurant popular, so that it comes on the top list of restaurants. However, some restaurant owners and designers have gone far beyond the above-mentioned requirements and have chosen some unique, strange, and different ways to make their restaurants popular. Click through to see such restaurants in different parts of the world that are unusual: Ithaa Undersea Restaurant – Maldives
Image Source : WorldForTravel
Nestled on the Rangali Island, Maldives, the Ithaa Undersea Restaurant is more famous not because of its cuisine but its unusual surroundings. It is a place with a seating capacity of 14 people that allows visitors to enjoy their meals not just with their family and friends but also with the sharks and other sea creatures floating around them. This unique and a fabulous restaurant is situated about sixteen feet below sea level. It is just the transparent acrylic roof between you and the sea creatures.
Dinner in the Sky – Canada
If you are a foodie and adventure enthusiast altogether, especially with the penchant for high altitude then you must visit this one place in your lifetime. In Montreal Canada, it is a dinner in the sky where they secure you tight onto your dining chairs and then airlift you to an exciting height of 160 feet up in the air. There is everything that you require for an ideal meal at a restaurant with the only difference of height and excitement in the air.
De Kas – Amsterdam
Image Source : Emmajanenation This is yet another unusual restaurant like whom you would not get many in the entire world. A place that prepares almost every dish using ingredients that are fresh. There you get food made of things taken out from the fields the same day and then cooked by afternoon. The place was an old greenhouse that was up for demolition but a chef saved it and converted it into a nursery cum restaurant. People love to visit De Kas for fresh Mediterranean herbs and vegetables cooked in the best possible taste.
Guo Li Zhuang, China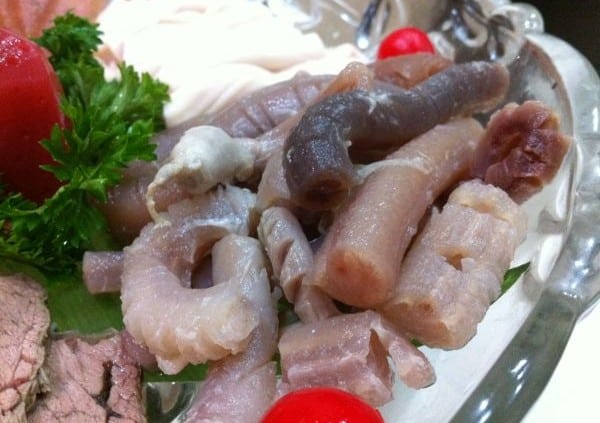 Image Source : TheSkinnyBib
This restaurant has nothing unusual in its ambience or the ways they let people dine there but the uniqueness is in its menu, as it is one of its kinds in China to serve penile parts of animals including donkey, snake, dog, horse, and more. As this sort of food can have adverse influence on the hormones of children below 15years of age so they are not allowed.]]>