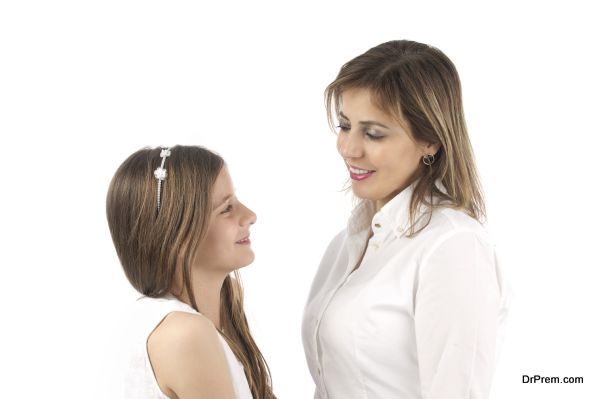 Sometimes it gets difficult for parents to understand their kids especially when kids step into puberty. Physical and emotional changes can make it even hard for the kids to get along with their parents. You must make efforts to improve your relationship with your kids before they start speaking a different language or find it impossible to confide in you. Let us have a look at a few simple ways to bring your teenage kids even closer:
Be all ears when your kids have a word with you
Most of the parents are well aware of the feelings of their kids and find it unimportant to pay attention to what they have to share with them. They know their answer to each question their kids ask and know how the kids would react back as they may have done that hundred times before. This habit however creates differences. Kids need someone to be there and listen to them. Learn to pay attention to your kids when they talk to you.
Say good-bye to technology when kids are around
Another bad habit that may give birth to ill feelings is a habit of multitasking. You cannot connect with your kids when you are busy watching your favorite TV show. You can focus your attention either on your TV show or on your kids. If you wish to get close to your kids, you must switch off technology when kids are around you. This makes them feel important and valued.
Lighten up your mood
Kids never come to you and share their thoughts when they find you tensed and worried. You may be having a hard time at your work place or have some family issues going on but do not let that spoil your relationship. Develop a sense of humor so that you can laugh along with your kids and help them share their feelings openly.
Encourage discussions
When you take a walk in the park or go shopping, make the best use of your time. Start a discussion with your kids and encourage them to talk on topics of moral values and human feelings. Talk to them just the way you share your feelings with your coworkers or other mature people. Kids would speak their heart out to you, which would help you build trust. Talk about life, school and their plans. Do not hesitate to take an initiative, as you must share a special relationship with them.
Respect their feelings
You cannot really ignore the way kids feel. The sooner you learn to treat them like mature human beings, the better it would be for your relationship. Keep your words, when you make a promise and set good examples for them as they adopt your behavior patterns. They are no longer kids who live life in the moment and forget things very often. Your words and behavior influence the way they feel and behave. Respect their feelings and consider it important to be there when they need you the most.
Make some family rules
You must make them well aware of your expectations and set some boundaries as well. Teenagers are usually confused with the way they feel and always need someone to guide them. If they do not get their emotional support from their parents, others may easily influence them around them. Treating them like your best friends or peer may also backfire.
When kids grow up, they need someone to help them understand the world around them. They are also confused just like parents who have kids turning into teenagers and do not know how to react. Hold their hand and tell them that you are always there to help and guide them.