Christmas is just around the corner. You must have already shopped for your friends and family, put up Christmas decorations about the house, bought your clothes and shoes for the big Christmas party; but what about the makeup? Since everything from your house to your clothes is going to look their best, don't you think you should take up your makeup game up by a notch?
Your outfit might be on point but don't forget that your makeup shouldn't be ignored. Ditch your old makeup routine and try these super stylish makeup ideas for the festive season.
Smokey eyes with bold lipstick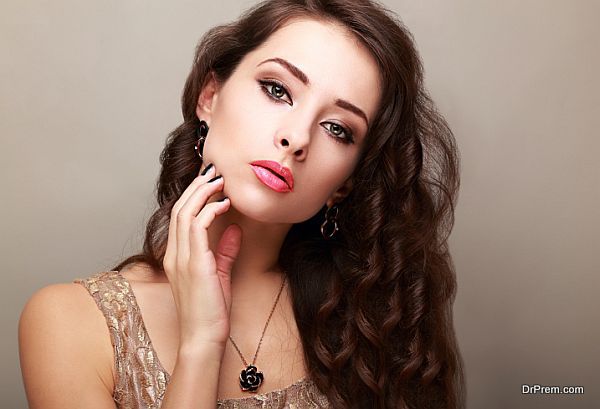 This makeup look will bedazzle everyone around you; not only does it stands out but is really easy to achieve. To create a smokey eyes look, simply use black shades from your eyeshadow palette and smudge the colors well on your eyelid. For your lips, go with bold but matte lip shades like burgundy, wine, and magenta.
Use highlighter for shimmery look
A little shine and shimmer are universally loved by everyone, no matter whether it is on a Christmas tree or on your face. Since everything at the Christmas party is going to be glowing and shining, why don't you throw on some shimmer on your face as well?
Use a highlighter on your cheekbones, nose, temples, and a little on your chin to create a dewy and shimmery look.
Bold eyeliner and nude lipstick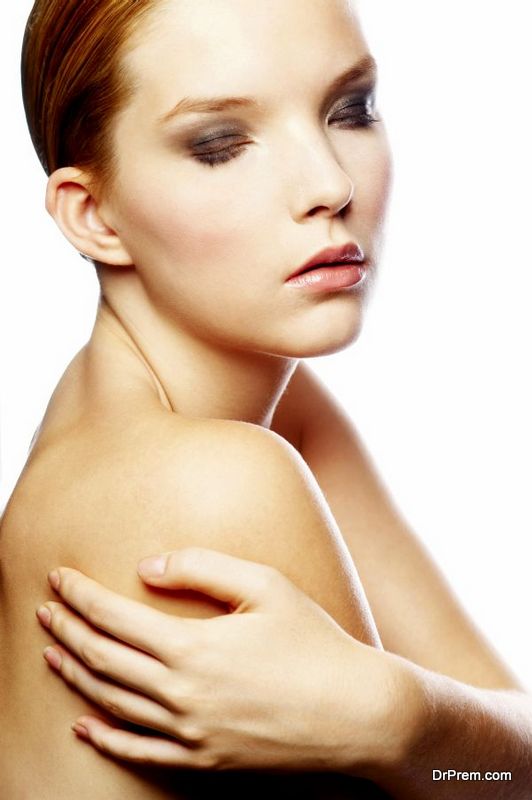 This look can work both for the day and nighttime parties. If you love eyeliner and don't hesitate in getting creative with it, Christmas is the perfect time to try it. Take out your kohl and eyeliner and create a dramatic winged eyeliner look covering your waterline to eyelids.
To finish off, take a nude lipstick to balance it.
Copper and pink
If you are someone who is not really a fan of bold makeup, you can try pink and copper tones. Put a little copper on the corner of your eyes and pink on your eyelids with smudged black eyeliner. For your lips, choose a nude pink shade.
The entire look will be soft yet unique.
Nude makeup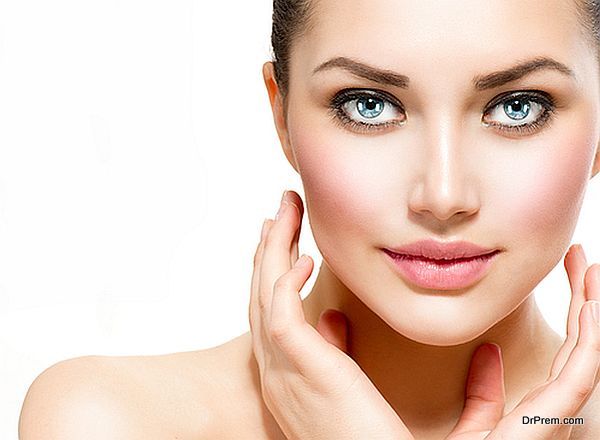 For a daytime party, nothing can beat the nude makeup look. It will look fresh and dewy in the sunlight. Go for nude lip shade and eyeshadow and finish off the look with winged eyeliner.
You can also contour your face with light and dark foundations to create an angular looking face with shapely cheekbones.
Green smokey eyes
Brown-eyed beauties can absolutely rock green lids. Just like you create a smokey eye with black eyeshadow, create the same look only with green eyeshadow. Keep the rest of the makeup simple or it will look overdone. For your lips, pick a nude shade.
Red glitter lips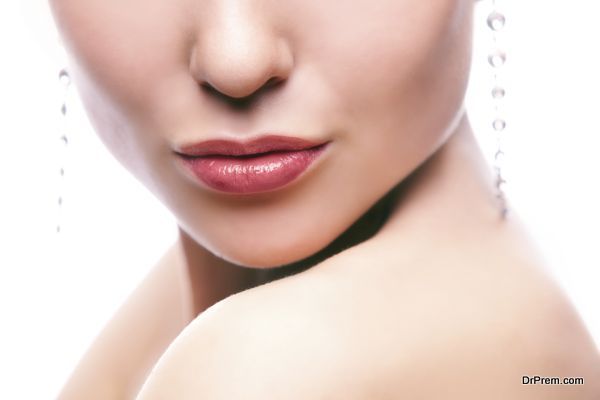 Red glitter can also be used on your lips the same way as it can be used on eyelids. You will be turning heads all night with the bold makeup.
Keep the rest of the makeup to a minimum to emphasize the red glitter on your lips. A flick of thin eyeliner is acceptable.
Silver glitter eyeliner
If you can't get enough of glitter like us, there is another way for you to use it in your makeup.
Use your black eyeliner to create a thin line and use silver eyeliner right above it. It will emphasize your beautiful eyes and make you look dazzling throughout the Christmas party.
Bronze makeup look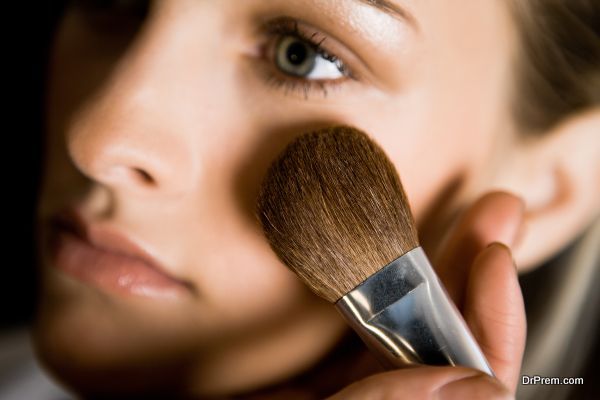 Bronze is a great shade that can make your face look slimmer and more toned.  Use bronze to contour your cheeks and jawline. It will make your face look slimmer and your jawline sharper. You can also use a light colored highlighter to highlight your cheeks and nose to make them look shapely.
Red glittery lids
Red will be adorning almost everything around the festive season and there's no reason why it can't be incorporated into your makeup. Red lipstick is classic, but you can create an edgy look using red glitter.
Take some petroleum jelly and red glitter and mix the two to create a sticky red glitter eyeshadow. Petroleum jelly will make it look glossy.