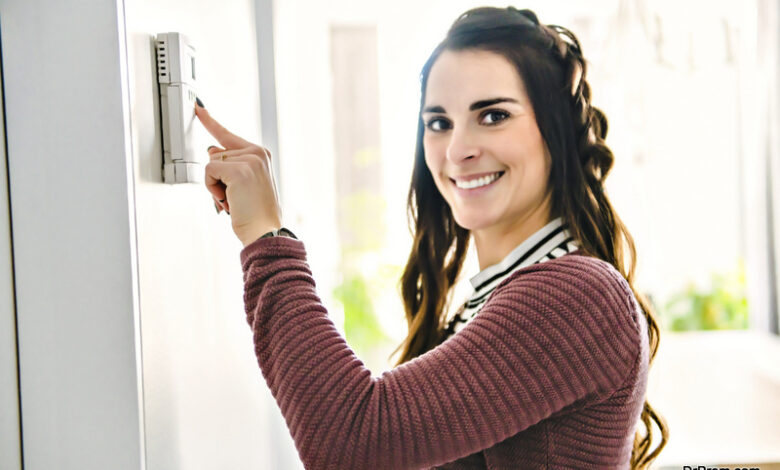 Times are changing and so does the technology. It has been quite some time when the concept of smart homes came into existence for the very first time. Since then the crime rate has increased but to ensure people's security the standard of home automation has also increased. There is a huge difference between home safety devices of some years ago and today owing to innovations.
Home Security Innovation
Home security systems used to be too pricey and they were not as efficient as they are today. Technological advancement has made home automations way more efficient and less expensive. Moreover, the options available in home automation are so vast that one can leave home without worrying about burglaries. Burglar alarm, video door entry, surveillance cameras, glass break sensors, fire alarm, motion detector, CCTV/ wireless camera system, and child lock are some of the home security innovations that have made our lives and our homes extremely safe.
Gone are the days when CCTV cameras used to be there only in big companies or installed in the houses of filthy rich people. However, today you get them at affordable prices and technological advancement has made them improve in quality as well. Security cameras you get today are wireless, which means no brainstorming required to find a suitable place to install it with all those wires flowing. These security cameras have great night vision capability and a capacity to send signals about 300ft.
One more home security device that is popular is a video door phone. A camera installed outside the entrance door and a display unit installed inside your home. Whoever knocks at your door, you can see him crystal clear inside your home and accordingly decide whether you want to let him in or not. You can even check the outside view of your house by pressing its rotate button, which will make the camera rotate and capture the view outside.
Some other very interesting and unique innovations in the home automation are:
Sentri
With Sentri you can create a geofence around your house, monitor ambient conditions, see trends and stats, control all other smart devices, and get alerts regarding any sort of irregularity at home. Therefore, it is not just a home security system but an all-in-one home automation system that provides unmatchable comfort and security.
Tuxedo Touch
Whether you want to control your home security system or other smart devices, this device does it all using voice commands. Imagine how convenient it would be to have all the home automation devices working without even moving your finger but using some voice commands.
Point
Point is the latest addition to the audio smart home security. A security device does not focus on cameras but on sound. The sensors combine with audio analysis and alert people through lights and sounds whenever it senses smoke, fire, or unusual sounds inside your home. Point has two alert levels – yellow and red. The yellow signal stands for mild warnings like stopping you from smoking in the house, or by making unusual voices. On the other hand, the red signal is a serious one, as it alerts you regarding some emergency that requires immediate attention.
Canary
Canary is a complete home security system, which means you need not look for home security components differently but you get all that in this one device. It remembers your routines and then keeps sending you intelligent notifications on your Smartphone using HD video.

Home automation systems today are so capable that they can give their users unmatched security and comfort all in one.