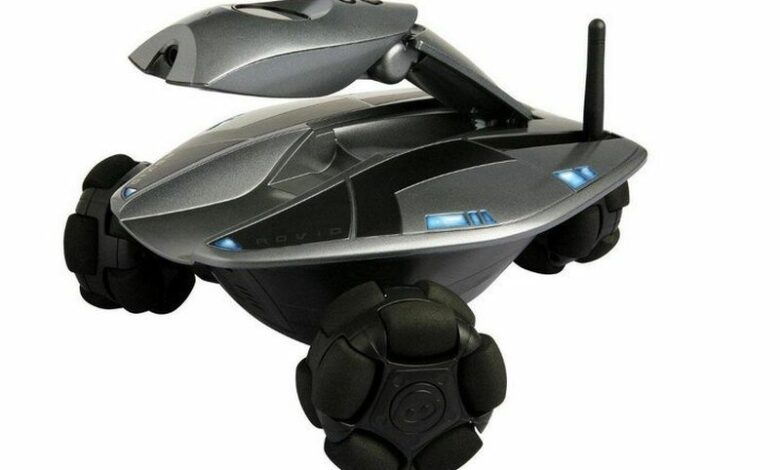 Home automation gadgets and systems are evolving owing to technological advancements. Coming to the home security systems, new products keep hitting the shelves, thus, replacing the old ones. Here are such latest high-tech security gadgets that are adept at making your home super secure:
Ninja Blocks
With this unique home automation device, you can connect a variety of sensors to the internet with utmost ease. A device looks like a Ninja and works with Internet of Things. Once you connect sensors and peripherals to it, they all get connected to the internet and you can see them on your Smartphone or your PC. Any device or gadget that uses a Wi-Fi connection or RF signals, you can connect them all to Ninja Blocks and experience the ease of managing them all.
Rovio Mobile Webcam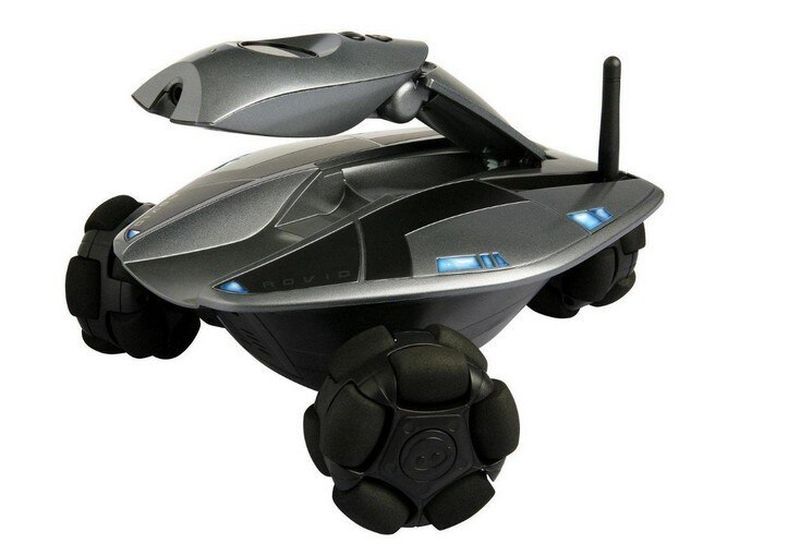 Rovio mobile webcam is a new-age home security gadget is designed to enable people to be close to their home and loved ones despite such long distances between them. A Wi-Fi enabled camera that enables you to interact with your loved ones at home and assures you that your home is safe and good. Whatever Rovio sees or hears, you can see and hear it all on your Smartphone or your laptop's screen.
Once you configure it regarding its movement in the entire house, it automatically moves without you doing anything. You can maneuver it back to its charging dock by clicking on your phone and it gets charged owing to its self-docking capabilities. Its built-in LED headlight enables it to capture everything even when the room is pitch dark. Its three Omni-directional wheels keep it moving to all the rooms and corners of the home you want it to visit.
Lockitron's Bolt
Lockitron is a door lock that is becoming popular for its keyless entry. A lock for whose unlocking you need not be present somewhere near but you can do the same even while you are miles away from your home. You can give your friends or family members access to your home remotely with the help of your connected Smartphone. Bolt continues working despite power failure owing to its Bluetooth Low Energy technology. You are notified each time someone opens your door.
Piper Home Security
Truly the size of a pint glass, the Piper is an all-in-one home security device that takes care of your entire house. It connects all devices in your home, its motion sensors inform you whenever someone enters your home, it turns into an intercom once you give command from your phone, and now it has a night vision too that ensures you regarding your home's safety. Night vision and the improved resolution of its camera make Piper a home security device that you can really count upon.
Welcome
A camera for your home that is equipped with face recognition technology. It names your children, you, or any other family member whenever they pass by it. This face recognition technology comes handy because Welcome sends you notifications whenever it sees known faces and when it sees strange faces as well. Welcome keeps an eye on every person's movement in home but you can customize its privacy settings to ensure it is not capturing moments that you do not want it to record.
SwannOne
SwannOne is a device that is designed to take care of your home security and your convenience. It allows you to enjoy your time out without worrying about your home and your loved ones living in it. You can have a close view of your home with Swannone's home and away modules, which take care of your home accordingly.

Recent innovations in the line of home security gadgets are highly efficient and are easy to use. One must bring them home in order to live a carefree life.