The Internet of Things has made making homes smart and secure easy and efficient like never before. You can count on a many of them that suit your desire, expectation, requirement and budget in the best ways possible. Here we have brought for you a list of few best all-in-one home security systems that you can rely on for making your home smart as well as secure:
Canary
Canary is an all-in-one home security system, which you can control from an app on your mobile device (iPhone or iPad). The feature-rich home security device comes equipped with a built-in 1080p HD camera, night vision,automatic motion detection,a 90+ dB siren, ability to send intelligent notifications straight to your iOS device and temperature/humidity/air quality monitoring. It takes a few seconds to set up and to start making your home safe and secure just the way you desire it to be.
Piper
Piper is a state-of-the-art home security system, a personal electronic sentry that guards your home efficiently. It comes with a Piper camera unit, stand, wall-mount bracket, battery compartment screw, 3 AA batteries, AC power adapter and a quick-start guide. You can wall mount or stand the compact security camera in your home.
It records video of a 180-degree field of view and if detects any suspicious activity when you aren't home, it sends you a notification and lets you see the video of the incident on your phone or tablet.
Guardzilla
An innovative video security solution that is designed to make home security simple and rewarding. It enables you monitor and protect your home from anywhere with your Smartphone. It provides high-level security at low cost and comes equipped with features including a built-in speaker and microphone, wide angle lens, night vision, motion detection, pet immunity, auto arm, video recording option and a100dB siren.
DSC Touch
An all-in-one wireless security system is making waves for all the right reasons. An innovative smart panel provides homeowners easy home management an interactive security capabilities. Integrated with Alarm.com and based on Google's Android operating system, DSC Touch makes use of Wi-Fi, Bluetooth and Z-Wave technology for a wireless installation and communication.
The features of this intuitive and easy to use wireless security system include a 7-inch touch screen, built-in apps, siren and camera, dual-path connectivity and much more.
iSmart Alarm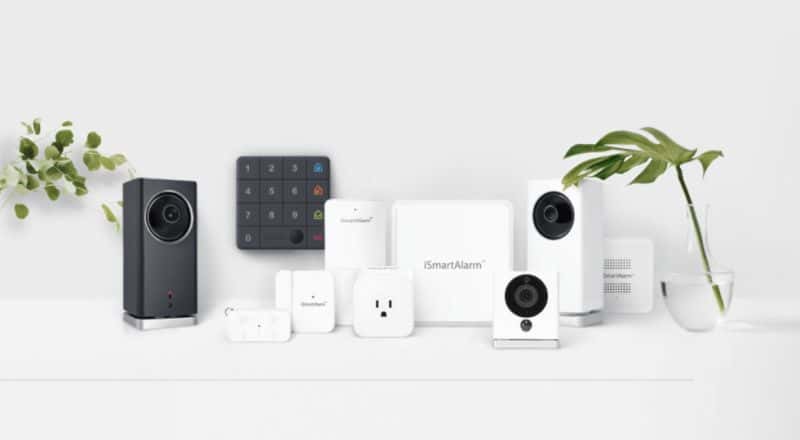 Offering comprehensive and intelligent home security to do-it-yourself-minded consumers, iSmartAlarm is gaining favor of many homeowners. One can choose from a variety of packages promising a comprehensive coverage and suiting individual needs and expectations aptly.
For instance, its Preferred Package that runs for for $199 and includes two contact sensors, a motion detector, two remote tags that clip onto a keychain making it convenient for you to arm or disarm the system and a built-in panic siren.
Its Premium Package that indicates volumes of flexible features and customizable control includes all the above mentioned features along with an iCamera. Whichever package you choose, iSmart Alarm gives you a freedom to pick additional sensors, cameras and sirens as per your unique requirements.
SimpliSafe
For those who have some love for DIY home security options, SimpliSafe seems to be an ideal option to rely on. With its wide variety of easy to install sensors, SimpliSafe is a comprehensive home security system that features live monitoring and a cellular backup. It has a wireless connectivity and runs even when there is power outage.
Installing home security systems make homes secure and provides peace of mind to the homeowners. The all-in-one home security systems available on the market today are all the more efficient and convenient to traditional home security systems.