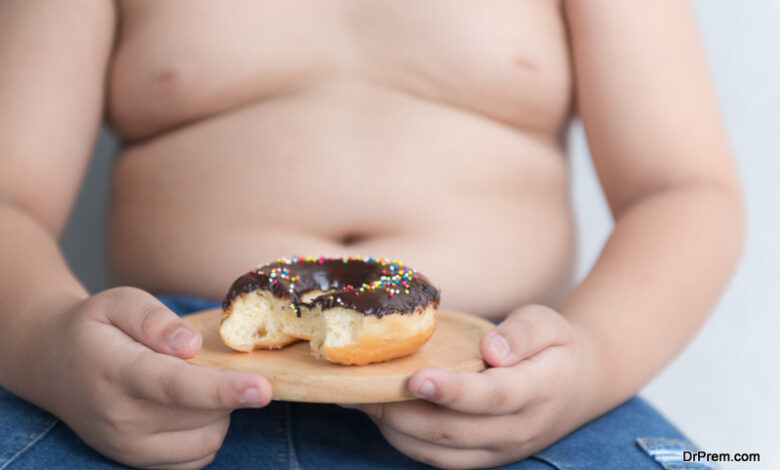 Obesity is a matter of concern not only for adults but even for children. In fact, it is more of a problem in children as it is eventually affecting our future generation. It can be linked to many factors like sedentary lifestyle of the family, junk food and lack of activity.
Most of the kids and teens have also fallen prey to the excessive use of technology. So much so that kids prefer playing computer games and social networking for hours instead of going out and actually playing in fresh air.
Health problems
Studies show that most of the adults and their kids are facing the problem of being overweight and obese. Some of the health concerns that can be linked to being obese are diabetes, high cholesterol, high blood pressure, heart diseases and sleep problems.
Apart from these, obese children can become soft targets for bullies and can get teased or troubled in many ways. This can have long lasting effects on the minds of kids and they can grow up with psychological problems like fears, anxiety, low self confidence and depression.
You can help
Parents can help their children by realizing that their kids need to maintain a healthy weight in order to lead a sound life. Here are some tips that parents can use for combating obesity and maintaining their child's health.
Healthy weight
The most important thing is to be aware of your kid's weight and height and get them evaluated from a physician.
Gain information about childhood obesity and talk to your physician or dietician about it.
Get to know the ideal weight range for your child and compare with their present weight.
Participate in child obesity awareness programs and help your kids develop a sense of responsibility.
Make weight loss a family affair and spend family time doing activities together.
Weight management
Those who are obese need to reduce weight and those who are within range need to maintain.
Plan a weight loss or weight management program by consulting an expert.
Physical fitness
Include different types of activities in your child's routine.
Make a combination of aerobic activities (cycling, dancing or swimming), strengthening exercises (weight training or outdoor sports) and flexibility exercises (yoga or gymnastics).
Make activity a part of your life and make sure your kids move around for their work and not just remain glued to their seats.
Take their help in simple activities like gardening, cleaning and grocery shopping, to keep them active.
Healthy diet
Follow a healthy diet plan for the entire family. Use whole grain products, fruits, vegetables and high proteins.
Avoid fried, oily, sugary and other heavy food. Replace them with low calories alternatives like low fat milk, yoghurt, buttermilk, soya, etc.
Shop smart and read labels while shopping to know the ingredients inside, calories and other nutritional facts.