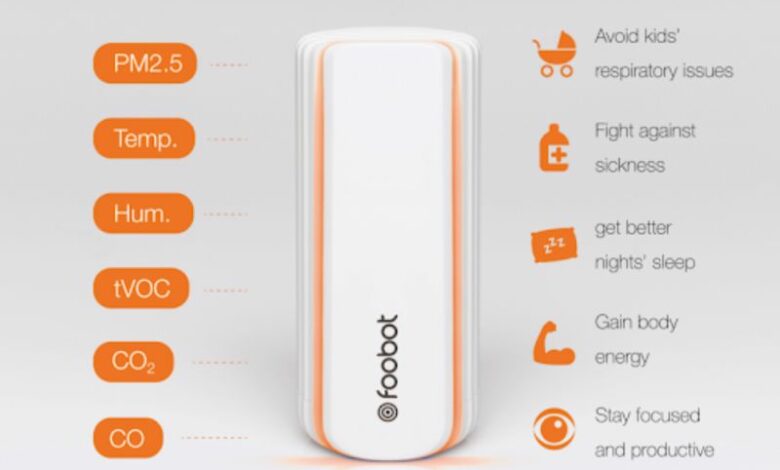 The indoor air quality in a home plays an integral role to keep the inhabitants healthy or sick. The state-of-the-art technology and the innovative minds have brought for use all smart gadgets that monitor the indoor air quality in a home. Following are the internet enables air quality sensors that enable you to know what you are breathing in.
Bitfinder's Awair Air Monitor
Awair is an air monitor equipped with sensors that detect humidity, temperature, carbon dioxide, dust particles, and volatile organic compounds in the air, thus, letting you know the air quality inside your home. It works best in homes, offices, or any other enclosed space you place it to check the indoor air quality. These devices analyses the air properly, generates a report and then sends it on the app so you can read it and do something to improve the air quality in your home. The Awair is an extremely smart device that uses everything to ensure you breathe in clean, healthy air.
Foobot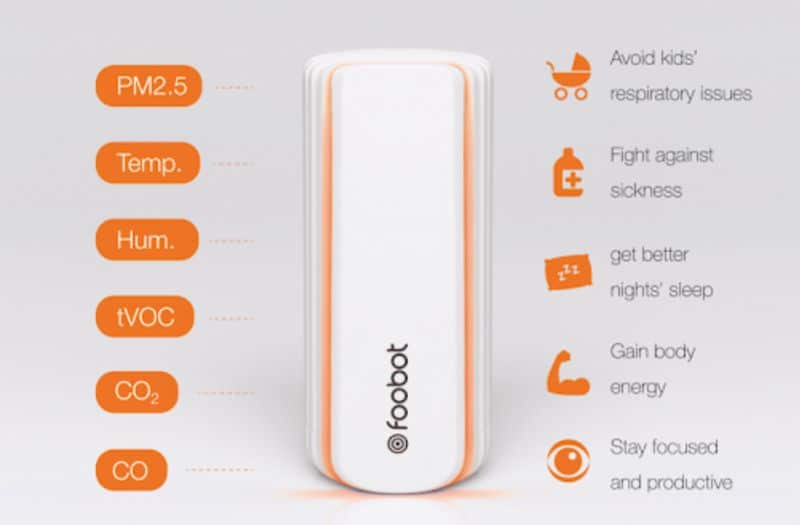 Foobot fights indoor air pollution to ensure inhabitants enjoy great indoor air quality. Foobot is an air quality sensor that has a modest design but is equipped with high tech sensors. It perfectly fits in your living space and gives you accurate and stable measurements of the air pollutants.
The sensors inside Foobot measure the amount of carbon dioxide, carbon monoxide, particulate matter, volatile organic compounds, and temperature and humidity. You can then read the report and make out how polluted or fresh the air quality in your home is, and accordingly take steps to eliminate pollutants.
CubeSensors
The Cubesensor is yet another indoor air quality device with seven sensors that help you live better by making you breathe in fresh air. These sensors measure noise, light, humidity, temperature, and atmospheric pressure, and notifies users when the light in the room is either too dim or too bright that could negatively affect inhabitants without their realizing it. The device has been designed to enable people lead a healthy life and its smart design is to suit the aesthetic tastes of people.
Airwave Connected Sensor Monitors
A smart connected device that lets you know if there is anything wrong with the quality of indoor air in your home. Airwave lets you know even if there is a mild gas leakage or any other thing disrupting the indoor air quality. The device is made of plastic and metal, measures 3.15" W x 3.15" H x 2.2" D, and comes with a removable remote. The red light on it shows there is some issue interfering with the good quality of indoor air and whenever it traces some allergens, immediately it sends you a notification on your Smartphone.
The Birdi
Many people think that pollution is only outside and the air quality in their home is free from pollution. Well, it is just a myth because the indoor air quality these days is much more polluted than the quality of air outdoors owing to so many things we use and bring to our home without realizing their harmful features.
Cooking introduces smoke and other particulate matters to the indoor air, cleaning and sweeping add volatile organic chemicals (VOCs), and the carbon dioxide that comes when we try keep all doors and windows shut so that dust does not enter our home. The Birdi is a device that monitors indoor air quality in your home and sends you alerts during emergencies. It functions using multiple languages and you can reset its settings remotely as well.
The indoor air quality monitors are smart devices that help you find the goodness and the not so good things about the indoor air quality in your home.