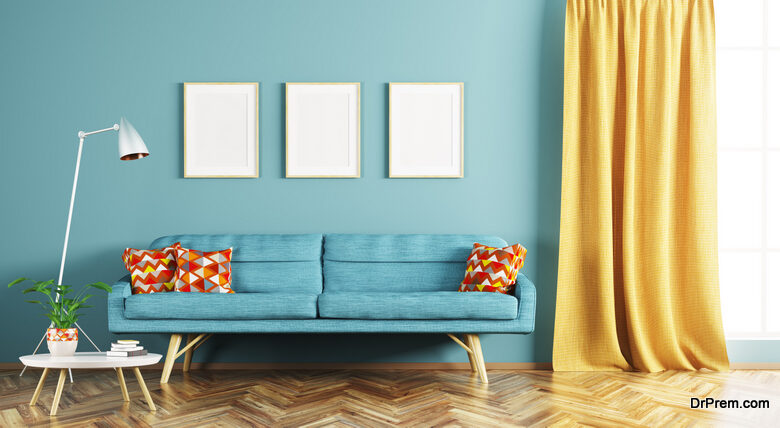 At times, simple and small alterations or even decoration techniques can make your spaces look new and resplendent. For instance, adding a splash of new color or some green plants can add that extra impact to your surroundings and change the entire decor of a room. Getting a facelift for your living spaces does not necessarily mean investing huge sums of money in an interior designer, but you can do it yourself without that extra hassle or costs. Here are some easy and cost effective ways of renovating your home and giving it a fresh look:
Adding More Diversity
You can lend your living spaces your own personality and make it an extension of yourself by sharing some personal items like classic pieces or heirloom products. This can reflect your heritage and show the guest a little bit more about you, the homeowner. You can also mix in some interesting paintings with antique furniture to give it a classic royal look or add some whimsical decor pieces for a futuristic appeal.
Recycling to create an impact
You might have decoration pieces tucked in the attic or stored in drawers for future use. Some of us probably have some great centerpieces that have been kept away to give space to newer things. Instead of buying something new, why not take your old pieces out, reposition them, and give them a new purpose? For instance, your classic camphor wooden trunk from China can be turned into an exotic coffee table and the decorative china plates can be hung on the walls for an oriental feel.
Using innovative painting techniques
You can perhaps give your furniture a new look with contrasting colors. You can also do the same with your boring walls, by giving texture to one of them and making it the center of attraction. Why not add an interesting wallpaper to make a boring room look inviting.
Optical tricks for making small spaces seem large
If you have a small space, then there is no way you can enhance it. However, you can trick people into assuming that the space is large through optical modifications. Now, this one is not expensive at all. You can add mirrors to the room with windows that let in a good amount of sunlight. The soft paint colors also make the room appear bigger.
Add more green plants
Green plants look good and make the space more inviting. They are also good at cleaning the air naturally. By placing small green plants inside the bathroom, you can give it the feel of a spa. You can also use hanging plants and other plants inside your balcony or terrace to give it a garden-like impression.
Give a theme to your home
Many interior decorators will argue that you need to work within a theme and this should spillover to all the spaces inside the home. It not only helps you pick pieces for your home, but it also gives you refined tastes as you work within a set parameter.
Make use of rugs to add softness to hard floorings
It is important to add some personality to your space and rugs are the perfect way to do so. Hardwood flooring looks good, but it is not comfortable. Therefore, placing rugs add texture and color to your interior. You can keep changing your rugs for different looks by choosing warmer tones for the winters and softer colors for the summers.
Summary:
By using these techniques, you can create an inviting living space without spending too much. It will surprise your guests every time they come, as you can keep altering your decor frequently within a set budget.