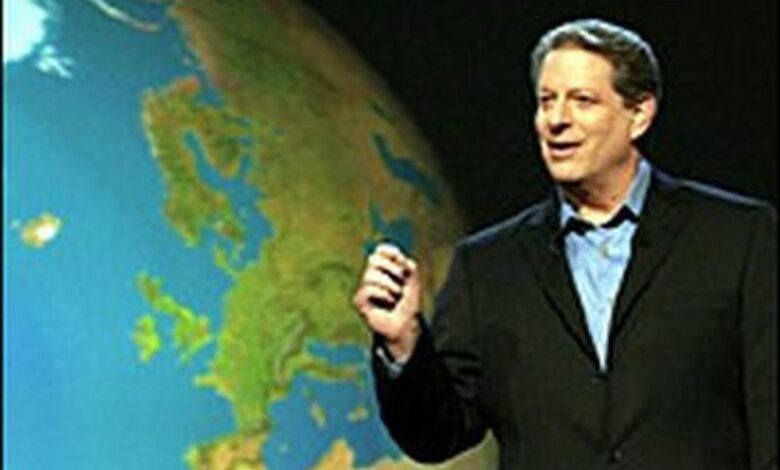 UK turns out to be an inconvenient place for former US President Al Gore's 'green film' 'An Inconvenient Truth'.
The UK Government's plan to send a copy of Gore's double Oscar winning movie to every secondary school received a jolt with a certain Stuart Dimmock of Kent, lodging a complaint with London's High Court seeking a judicial review.
The Department for Education and Skills had started distributing the film and now they are waiting for the outcome of the court case.
Schools Minister Jim Knight said the film would go a long way to inculcate, in the children's mind, a sense of responsibility towards the planet.
He said
Climate change is one of the most important challenges facing our planet today. This pack will help to give young people information and inspiration to understand and debate the issues around climate change, and how they as individuals and members of a community should respond to it.
Climate Change and Environment Minister Ian Pearson also echoed his view.
He said
There is a clear scientific consensus on the causes and impacts of climate change. We must ensure that they have the tools and the information they need to make informed decisions about their lives and their communities, which this pack for secondary schools will help to provide.
The minister felt the more youth are made aware the consequence of the problem, the easier it would be to fight the battle. The enthusiasm and the exuberance of the youth are essential to win this war, he felt.