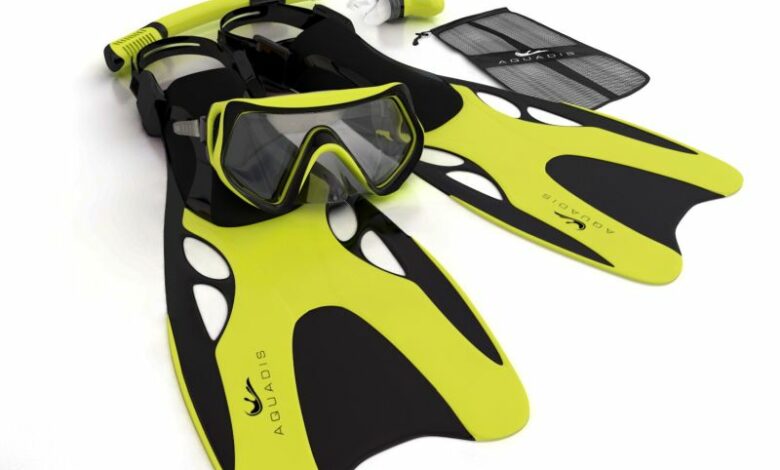 The underwater world shelters unique and diverse creatures, and attracts adventure lovers across the globe. If you are planning to explore underwater life, then you will probably need the best gear to keep you safe and comfortable, as you explore the marine realm to your heart's content. Look at some of the best scuba diving masks you can choose from for your underwater adventure.
GoPro Hero 3+ Compatible Scuba Mask
If you love taking underwater photos and videos, then this scuba mask is for you. Introduced by OctoMask, this scuba diving mask is compatible with all GoPro models and is available in black and silver colors, complete with white colored accessories. You never need to worry about hazy underwater pictures with the GoPro Hero 3+ Compatible Scuba Mask.
Promate Snorkeling Scuba Dive Set
The Promate Snorkeling Scuba Dive Set comes with a whole range of diving accessories, neatly packaged into a nylon mesh bag. The accessories you can find in the set include an edgeless purge scuba diving mask, snorkeling fins, dry whistle snorkel, etc. Users can wash these accessories to keep them clean and hygienic for their future underwater excursions.
Jiale 2015 GoPro Dive Scuba Diving Mask
This scuba diving mask allows you to record breathtaking videos underwater with minimum hassles. It is compatible with all the GoPro cameras available in the market. Made of stainless steel, the GoPro Dive Scuba Diving Mask allows a proper grip on the camera, when you indulge in a watersport activity. The lightweight design is as comfortable as it is durable, while a revolutionary angle forward mount design allows for minimum interference from the air bubbles you exhale.
Head Scuba Snorkeling LiquidSkin Mask
Developed by Head, this scuba diving mask comes with a series of great features that make it one of the best masks for scuba diving expeditions. Some of these features include dry top snorkel, dual tempered glass lenses, comfort bite mouthpiece, super low volume design, and an adjustable easy to push button buckles. A snorkeling carry bag available with this kit allows you to store all these accessories easily.
Aquadis Snorkeling Setg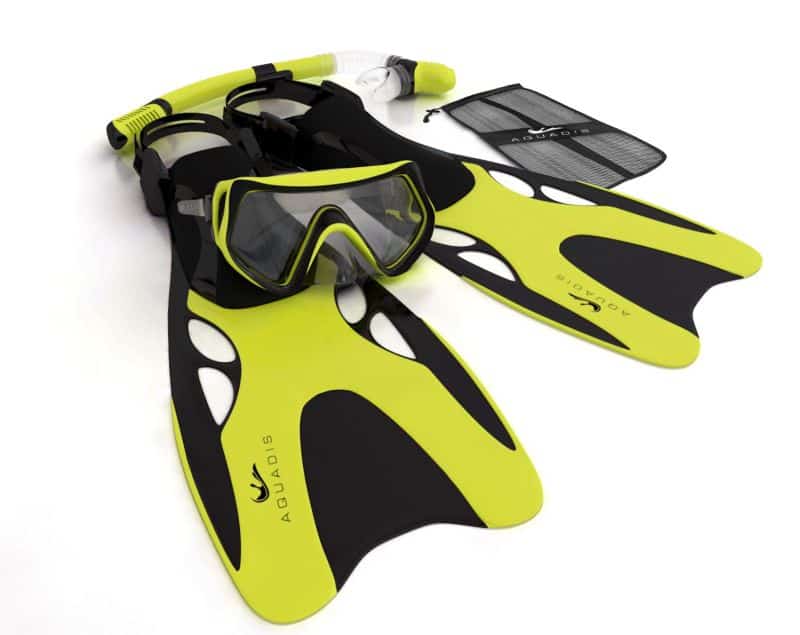 This scuba diving set is perfect for those who prefer comfort while diving. The accessories available in the kit include dry top snorkel, corrugated silicone mouthpiece, open foot pocket fin and single window mask. The lens mask provides a panoramic view under the water. A travel bag is also available with the kit to store all these accessories.
Scuba divers require best equipment to keep them safe while enjoying the adventure. Latest scuba diving masks and kit available in the market can offer scuba divers the safety and comfort they need while exploring the underwater realm.