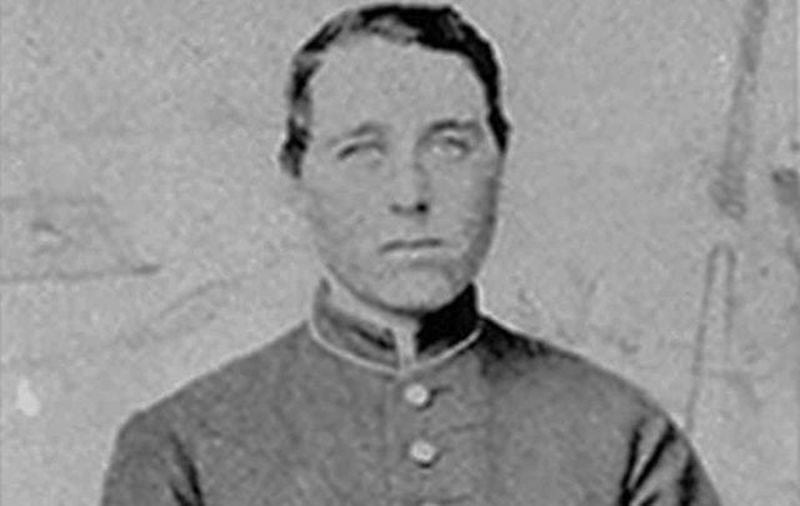 Throughout history, men have assumed the responsibility to fight and protect themselves and their loved ones. Be it hunting for food or fighting a war, males were always at the forefront. Women were simply happy to stay back in the caves or at the homes to nurture their families. Or so men thought. In an alternative narration of history that lies silent inside clamped tongues, there are stories of women who fought unlike any men. These women in military combat proved that they know how to make everything their cup of tea.
Deborah Sampson – The women who fought better than a man in disguise of a man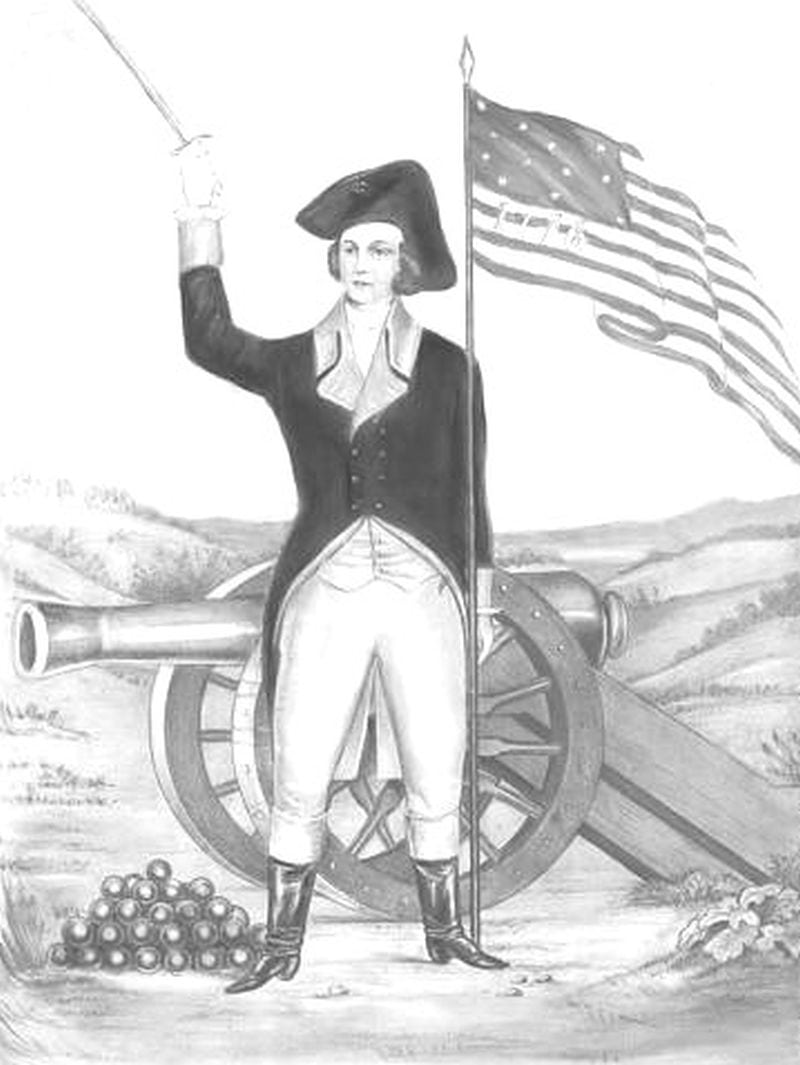 Image Source : ThingLink
When the American soldiers were fighting tooth and nail against the British Army for Independence, a man named Robert Shurtleff offered them a brave company. Only, Robert Shurtleff was not Robert Shurtleff. He was Deborah Sampson – a woman disguised as a man.
Raised as an indentured servant in a family of American patriots, Sampson sought independence – not only for her country, but also for herself. At the young age of 21, Deborah searched for more in life. So, when the American War of Independence broke out, Deborah yearned to be a part of it. Since women in military combat was something that seemed like an impossible dream, Sampson thought of a plan.
She sewed a man's coat, waistcoat, and breaches and enlisted herself as Robert Shurtleff in the 4th Massachusetts Regiment of the Continental Army. Sampson faced canon fires, removed a bullet from her thigh on her own, and led her Army to numerous victories – all while fooling her fellow soldiers into thinking that she is a man for two whole years!
It was only after fainting in Pennsylvania that she was taken to a hospital for recovery and her identity was revealed. After being given an honourable discharge from her military position, Sampson toured America, delivering speeches about her war experiences. She died in 1827.
Kathyrn Bernheim– One of the women soldiers in World War who fought and flew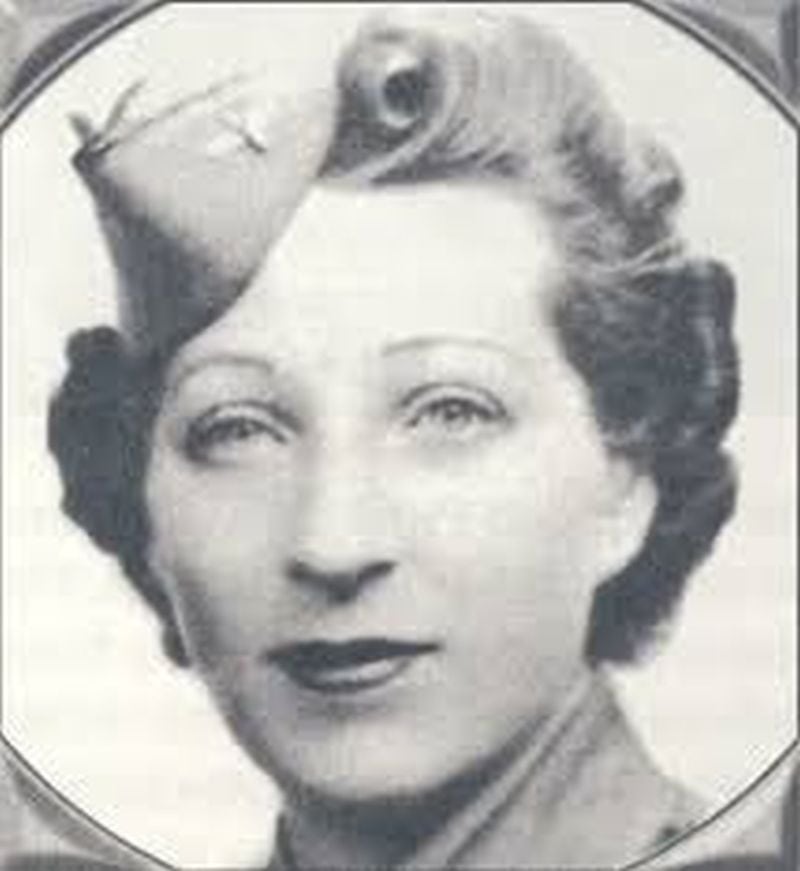 Image Source : encrypted-tbn0.gstatic.com
During the Second World War, Kathyrn lost her parents, her husband, and her grandmother – all in a short span of time. Upon her brother-in-law's suggestions, Bernheim took up flying lessons at Long Island. That was about to change Bernheim's life forever.
After numerous failures at passing the flying tests, Kathyrn finally entered into the WAPS Squadron and remained a pilot for more than 2 years. Kathyrn flew the P-39, P-40, and P-63 better than any man pilot out there. After the programme was deactivated, Kathyrn stayed back on Long Island and took up job as an aviation instructor. She continued to fly until 1952.
KathyrnBernheim may not be one of the women in military combat, but she definitely controlled the war in the skies in numerous situations. Bernheim showed that the war was not only the burden of the men. In doing so, she turned out to be one of the most inspirational women soldiers in World War II.
Jeannie Hodgers – One of the women in military combat who will always be remembered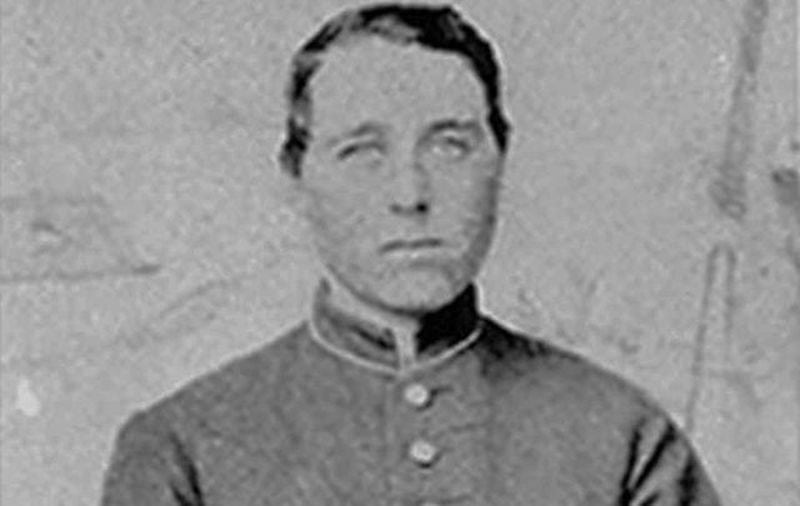 Image Source : irishcentral.com
Deborah Sampson disguised herself as a man to fight in the Revolutionary War in the 18th century. Almost a century later, nothing had changed. The women in military combat couldn't reveal their gender even in 1862 – almost 40 years after Sampson's death.
So, Jeannie Hodgers had to disguise herself as Albert Cashier and enlist in the 95th Illinois Infantry to fight in the Civil War. Hodgers was the shortest soldier in her infantry, but she was also the bravest. At Vicksburg, she attacked a guard and outran him till she reached safety. She was so brave that the Infantry engraved her name (Albert Cashier) at a victory monument.
After the Civil War ended, Hodgers retained her identity as a man to gain Army pension. For fifty years, Hodgers was able to keep her gender a secret from the world. As a man, she was respected and honoured by everyone she came into contact with. However, old age wreaked havoc on her life. She developed dementia in 1914 and got herself admitted to the hospital for the insane. There she reluctantly wore a skirt for the first time in 50 years, tripped on it, and broke her hip.
Jeannie Hodgers is one of those women in military combat whom the world will always remember, albeit as a man. However, Hodger's bravery and determination is evidence enough that nothing is impossible for women.
Priya Jhingan and Shanti Tigga – the best women soldiers of the Indian Army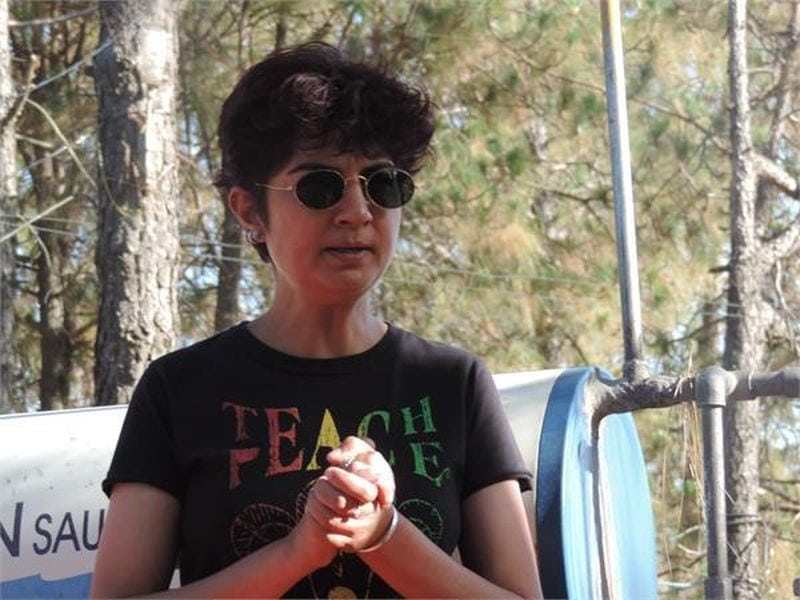 Image Source : static.punjabkesari.in
In 1992, Priya Jhingan wrote a letter to the Army Chief of the Indian Army, urging him to allow women to join the Armed Forces. She received a positive reply a year later. The next thing that joined the Indian Army was a team of 25 women cadets – that included PriyaJinghan. She became one of the first women soldiers to serve India on the battlefield.
Shanti Tigga is a legacy in herself. When she was under training, Tigga beat all of her male counterparts in all the physical tests. She even outran every one of them in a 1.5 km run. Not only that, she was given the title of the best marksman in her batch for handling the guns like an expert. Her courage and calm earned her various awards and medals.
In a time where women were considered apt only for household or domestic jobs, these women from around the world fought hard to build a place for themselves in a world dominated by men. Some disguised as men to do so, while others stood their ground and held onto their strengths. However, the women in military combat proved that they handle things bravely even at the battle front. Women soldiers are no longer a part of fiction or imagination. Their legacies are hidden under big, heavy books of patriarchal narrations of history. They need to be read and remembered.