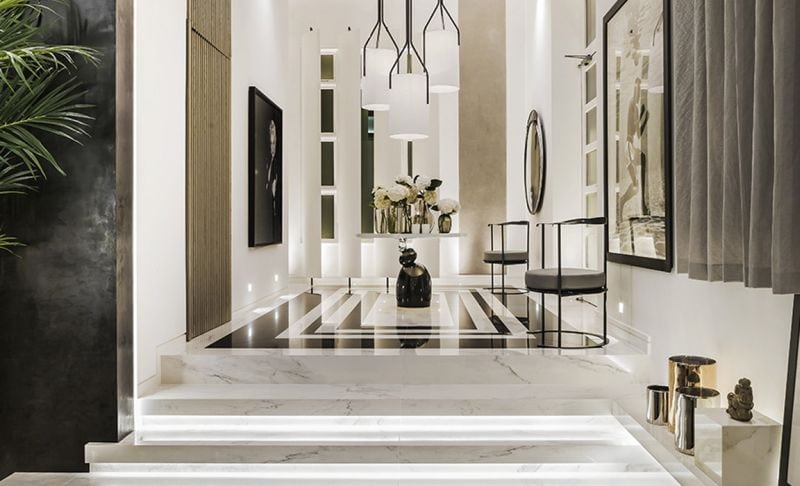 Nowadays people like to use the designs of well-known interior designers to make their house look the best. Thanks to the internet, they now have access to all the latest collections and design ideas. One of the most popular names in designing is Kelly Hoppen. Kelly Hoppen designs are one of the best options to use and is suitable for various kinds of customers and requirements. From the basic look to even a stylish one, there is always something in store for you.
Make an impact with the design of your house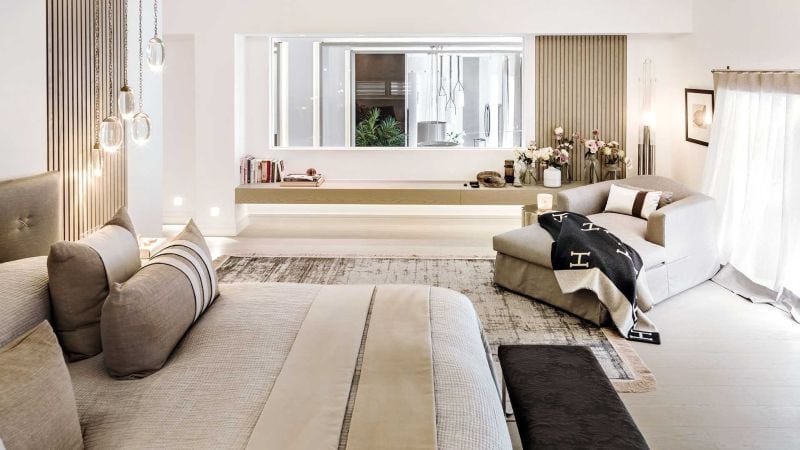 Image Source : media.architecturaldigest.in
One of the best things about the Kelly Hoppen Collection is the fact that once you go ahead and complete the work, it looks elegant, stylish, and simple. These designs speak volumes about the personality of the owner of the place. There are home décor ideas 2018 in store for every room in the place and even more it adds up to the overall look of the place while making it comfortable and welcoming to live in.
Kelly Hoppen designs are easy to work with
Kelly Hoppen Collection provides homeowners a good support and guidance on how they can go ahead and design their house to suit their needs. Today you can get all the necessary guidance and designing tips by Kelly Hoppen online on decorating your house. If you love to stay updated with all the latest changes and trends, you have the benefit of subscribing for the newsletters that come straight at your doorstep or email. These home décor ideas will give you a gist of home decor trends that are in and those that are not.
Designing your house as per your personality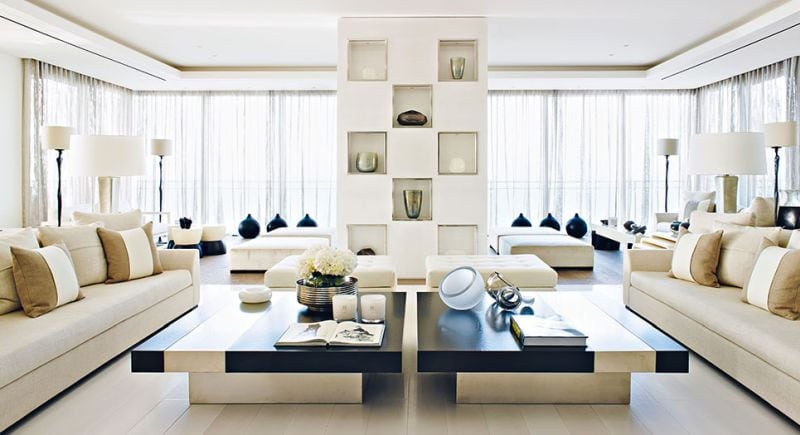 Image Source : luxdeco.com
For a homeowner, their home is not just a place made from bricks and walls; it is a reflection of the family living there. Be it from the hues of colors that would be used to the kind of furniture that would blend with the house, there is always something available in store for all. Kelly Hoppen Collection keeps into consideration every small detail that may be required by a homeowner – right from the style of windows to the design of the furniture and even the way things are placed. You will get a good idea as to what all you can do with your house.
Pro tips for home décor ideas 2018 while designing your house as per your personality
If you are considering designing your home based on your personality, here are a few tricks that you can follow while using Kelly Hoppen designs:
1. Using colors to replicate personality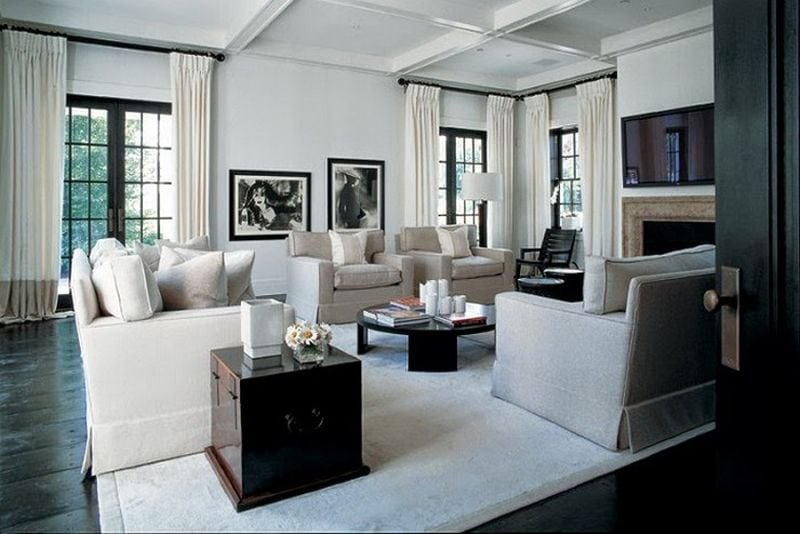 Image Source : bykoket.com
Working with different elements will help to bring out everyone's personality in its own way. You can choose colors that replicate the personality of a person. While dealing with colors and personality make sure that you select the right color and shade to bring out the best of the Kelly Hoppen designs you have chosen.
For example, blue will be the best color option for a person who is calm. Similarly, you can use the yellow color to reflect the presence of a bright and cheerful person in your family. For a person who loves to be in peace would like colors white, nude brown, or pink.
2. Pay attention to details to blend in with your Kelly Hoppen designs
Every small detail should be taken into consideration to ensure that everything goes as per planned and you get the best interiors for your house. For example, if you have a dark colored wall or wallpaper like a chocolate brown, then blend that with a neutral shade or an orange shade showpiece or artifact. This will  tone down the dark look of the walls and bring in some life to your space.
3. Using space to bring out your personality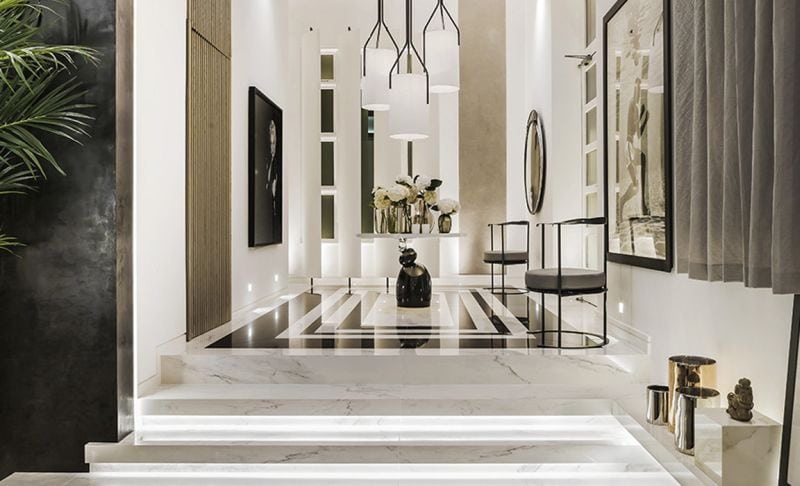 Image Source : kellyhoppeninteriors.com
Dividing your house into smaller areas is another way where in you can bring out your personality while designing your house using Kelly Hoppen designs.  For this, all you have to do is divide the room into four or eight parts. This will help you to bring in finer detailing to your home décor ideas 2018.
For example, if you are designing your living room, divide the space into eight parts. Work on each section keeping in mind the main theme that you have chosen. The sections can be based on each wall and floor division. You can also choose the pie shape and work on each stretch.
Using plants to bring out your personality
While using Kelly Hoppen designs for your house, you can also use plants to give your home the special touch. Not only do they help in decorating your house, but there are various other health benefits of having plants in the house.
For example, if you are a person who loves to meditate and love fresh air, then use plants that can purify your home. Similarly, if you are prone to accidents and wounds, the ZZ Plant can help to heal your wounds faster. For the person who loves privacy, the Majesty Palm plant can act like a divider when you want to create your own space.
Bring out your personality with rugs and carpet
As strange as it sounds, you can actually use a rug or carpet to bring out your personality. Every print has its own meaning and significance. So, you can actually use the prints to your benefit. The best thing about the Kelly Hoppen Collection is that it blends in with any concept or theme.
For example, if you are a creative person, you would love to have a colorful rug. Similarly, if you are a person that loves to listen to music, a musical note shaped rug or a guitar shaped rug would bring in that perfect finish.
Conclusion
There is a lot of thinking that has to be done when it comes to designing a house. It should be done properly to ensure that every space is utilized in the right way. This way, you can use the designs to turn your brick and mortar place into a beautiful house. With Kelly Hoppen designs, doing so is now easier than ever.