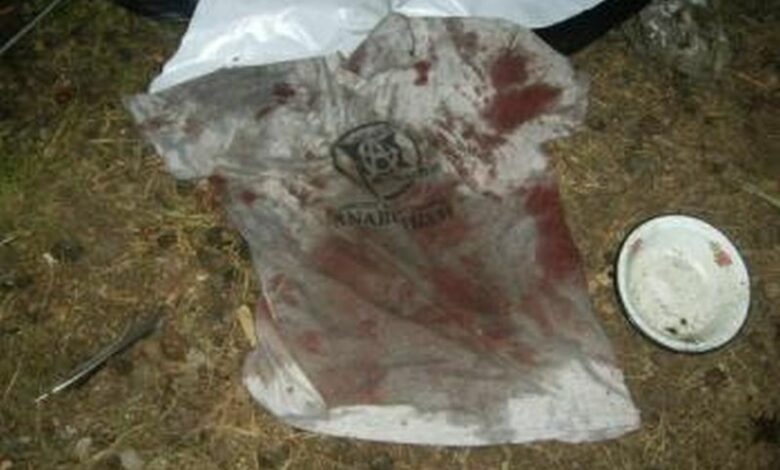 In a disturbing event a Russian Environmentalist Ilya Borodaenko (21) has been slaughtered and seven more injured after an unprovoked attack stormed their Antinuclear protest Camp in Angarsk, Siberia, Russia. Up to 15 people shouting fascist slogans attacked the activists in their sleeping bags and tents with iron rods, knives, and air pressure guns. 21 years old Ilya Borodaenko from the city of Nakhodka sustained a severe head fracture and later died in the hospital from his injuries.
The camp started last week in protest to Uranium enrichment in Angarsk. Since its inauguration, activists faced a lot of problems in terms of police interrogation. An attack was expected by the camp authorities, so they arranged some night guards also in order to protect themselves. But the attackers overpowered the guards and caused the massacre. Recent police statements revealed that four of the attackers have been arrested and ten more have been identified, according to news agencies.
This is indeed a rather shocking incident. Russian skinhead gangs have assaulted ethnic and religious minority groups in the past, but this is the first reported attack on any environmentalist camp. Entire incident is quite shocking. These people were protesting against the Uranium enrichment center at Angarsk, which was supposed to supply fuel to Russian and other nuclear stations.
Its location has created a lot of havoc and there were speculations that very soon this can create another nuclear hazard causing damage to humankind. The protesters had plans to organize rallies all over the area to create awareness. But their effort was strangled by the attack that ceased their activities forever.
This is indeed a case of human right violation. People all over the world have expressed their disgust against the attackers. This incident reminds us the dark period when uttering anything against the ruling party could prove extremely deadly for any individual. Protesting to preserve the environmental equilibrium the team has definitely tasted the barbarian treatment that stops you from speaking anything at all.
This entire row is quite disturbing in nature and leads us to think whether we are at all safe while expressing our concerns over our own planet. However, police has denied finding anything political in it. According to them they have received some properties owned by the campaigners with the arrested people, which strengthen the logic that the attack was purely intended to rob the camp, and no political issues have been found.
Whatever be the reason, the atrocious attack on the camp will surely force the environmentalists all over the world to rethink before they take their next step. Humanity has been massacred and police is yet to confirm the reason of the attack. If this continues, there will be always a doubt whether any activist will be confident enough to come out with their solutions towards any environmental problem.

Source
Read Also
Image