No one wants to be faced with a disaster but unfortunately, they can happen at anytime anywhere. Since you can't avoid emergency situations, you should be prepared to ensure the safety of your family and your community. FEMA recommends that homeowners who live in areas with extreme-wind hazards from hurricanes and tornadoes build a safe room. A safe room, also known as a "hardened" room, can be a closet, bathroom, or other room in your house where you and your family can remain safe during extreme, damaging weather disasters.
Many homes and buildings that are built in areas prone to extreme weather conditions use insulated concrete forms (ICFs). ICFs are a system of reinforced concrete that is highly energy-efficient and natural disaster resistant. The main benefit of ICFs is that they are durable. In addition to the money, you can save by being more energy-efficient, most insurance companies offer discounts for ICF homes and buildings because they help protect from tornadoes, earthquakes, hurricanes, and fire.
Protecting Your Community by Being Prepared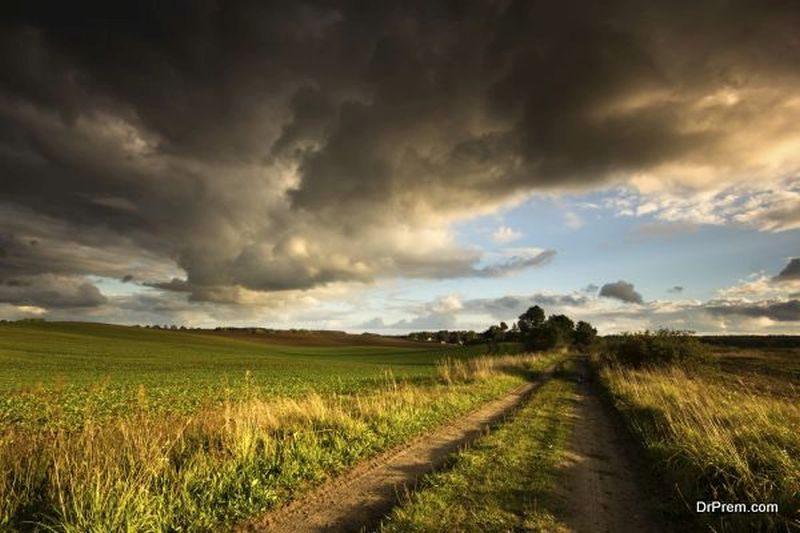 Nature can be beautiful but can also be extremely violent as we have all seen from the severe destruction of recent natural disasters. In order to be prepared and ensure safety, many communities are installing a community safe room. The difference between a residential safe room and a community safe room is based on the number of people it protects. If the room is built to protect more than 16 occupants, it is considered a community safe room.
A safe room is a reinforced, well-stocked, and secure area that provides safety and protection from extreme weather events and is designed according to FEMA criteria and specifications. Hospitals, police stations, schools, fire departments, building owners, and other communities are building or installing safe rooms to help their residents withstand the effects of devastating catastrophes. Most states are at risk from some forms of severe weather. Whether or not a community decides to build a safe room is based upon a risk assessment involving many considerations including the:
Probability of disastrous events occurring
Types of hazards possible in any given area
Size of the at-risk population
Vulnerability of the buildings
Communities can construct new safe rooms inside or outside of a building, or they can modify an existing building to add a safe space. Community safe rooms must be designed according to specific fire safety, ventilation, and architectural requirements. FEMA provides important information about the construction and design of community safe rooms to provide protection for extreme weather events. This can also relieve community members' anxiety about how to survive a natural disaster with minimal damage.
The original guidance report was published in 1998, has been followed by thousands and already saved lives, and has not shown even a single failure of a safe room that was constructed according to FEMA criteria. It was prepared for local officials, emergency managers, engineers, architects, building officials, and prospective safe room operators and owners. To stay on top of the most relevant data, FEMA has modified and updated its criteria based on recent investigations of post-disaster data and considerable research.
Examples of Community Safe Rooms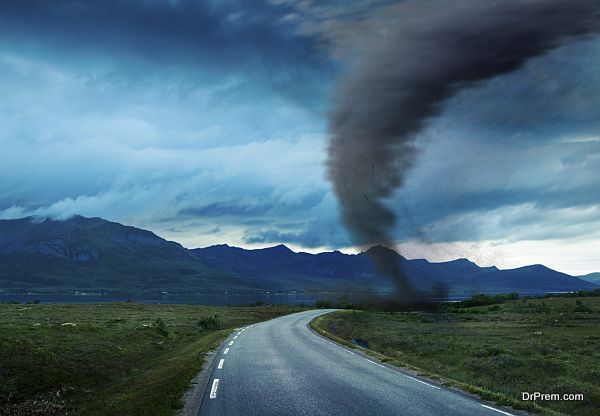 The City of Fair Grove and Fair Grove R-X School District houses a gymnasium and a multi-use safe room that serves as both an elementary and middle school. Community members in surrounding areas are able to make use of the safe room when the National Weather Service issues a tornado warning. This is an example of how a plan for two schools is also available to the community to keep them safe.
Joplin Schools Community Safe Room is another example of how procedures and a room set up inside a school also helps protect those in the local community.
In 2016, Carthage and Purdy school districts received federal funds from the State Emergency Management Agency to help pay for a safe room space with the capacity to hold 2,079 residents, students, and staff members. The safe space is a stand-alone multi-purpose performing arts center.
Don't Hide Your Head in the Sand
It is always better to be prepared for an emergency rather than try to react during or after a disaster. FEMA offers free webinars and a wealth of resources that have been compiled and is available from the Building Science Branch of FEMA's Federal Insurance and Mitigation Administration (FIMA).
Article Submitted By Community Writer