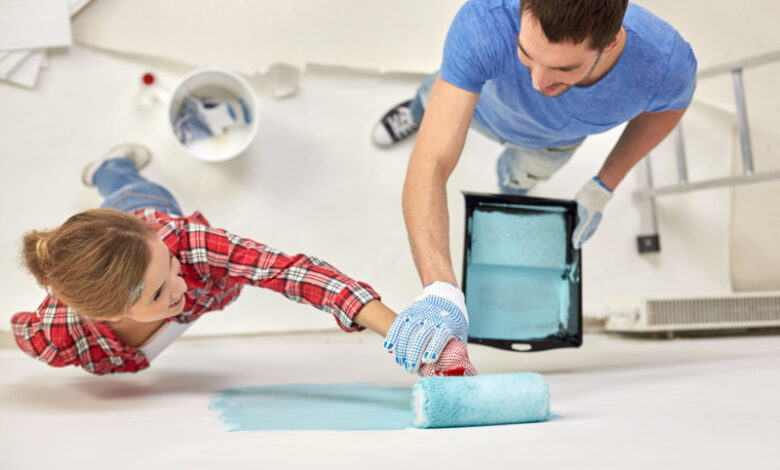 When it comes to decorating your home one of the most important aspect is the color that you choose. The color of your walls reflects your personality and deeply influences your moods and thoughts. Although thousands of color combinations are available, with basic understanding about the colors, you can create the scheme that you want. Read this article to know more.
Black: Being one of the most strongly appealing colors, black is both rustic and effective. However, this may be a bit too dark for areas like the bedroom or the living room. It can be opted for offices, provided there is presence of sufficient amount of light inside the room.
White: White is another beautiful color that is known for its excellent adaptability and essentiality. Though the color is not desirable for those who wish their rooms to be dynamic and eye-catching but is a perfect choice for those who want their rooms to look clean, clear and very spacious.
Brown: Brown is the most basic color that gives your place a pure earthy vibe. It is cozy and truly enlivens the room with an elegant look that is best suited for a minimalistic interior design. The simple yet strong appeal of the color simply makes it a perfect option to color the rooms of male members.
Pink: This extremely beautiful color is often regarded as a feminine choice and this is the reason why most of the people do not go for this color. However, it should be noted that there are several shades of the color pink, which are in fact very sophisticated and stylish. It is a beautiful color for your child's room.
Blue: The color blue is cold andredolent of sky and water. Because of this it is generally used for decorating bathrooms. This color may even be thought of a coloring option for the bedroom provided you choose softer shades of blue. Turquoise is one such shade of the color blue, which is very stylish and elegant. The color when used in combination with white is simply very amazing to look at.
Summary:
Different colors have different effects on your mood. Hence, it is important to be wise while choosing the right color for your home.