How many times have you looked at a celebrity and wished to look just as beautiful? Well, perhaps thousands of times. But do you know there are certain hair hacks that can give you a perfect celebrity look? Here are some of those celebrity hairstyle tips for making your face look thinner.
1. Soft Natural Waves: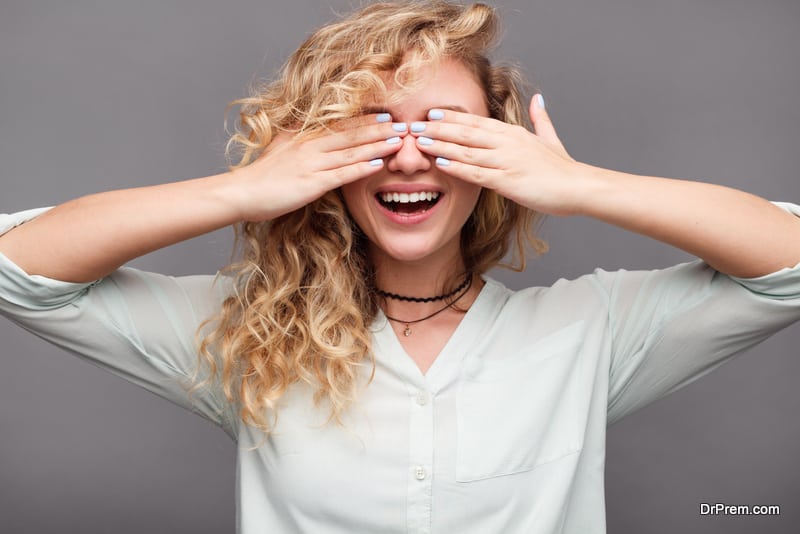 An excellent option for every occasion, soft natural waves looks pretty on everyone. This hairstyle has the power to slim down the face even making round face look oval. Those with long hair and lengthy locks can definitely try this out as it would make their face look longer and leaner.
2. Textured Lobe:
This hair hack is for the one with long lob. Creating a depth-like effect in the hair can grant a slimmer look to the face. Textured lob makes the hair look thicker making your face look thinner.
3. Textured Ponytail:
Textured ponytail is another brilliant option that gives the face a slimmer effect and works excellently for making round face look oval. While texture adds to the depth of the hair, a ponytail lets you hide the features you don't want to enhance. But perfection is the most important when it comes to embracing this hairstyle. The best position is to place is just below the crown that not only gives you a stunning side-profile but also amplifies the beauty of your cheekbones.
4. High Top Knot:
A quite easy-to-go when you are busy, this hair hack definitely works, awarding you that perfect slimmer effect. Thus pulling your hair back with the perfect amount of tension can elongate your face-shape, making the lazy hairstyle one among the ideal hack hacks.
5. Side Fringe: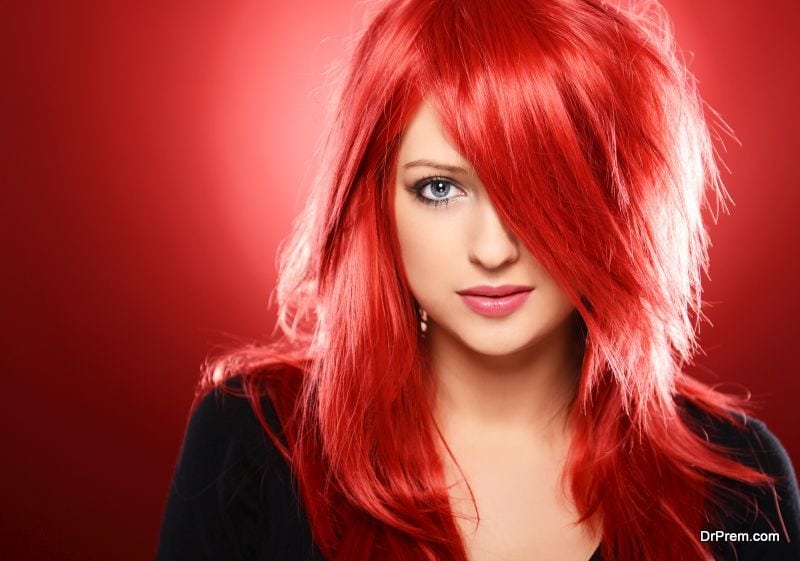 The quickest way to get the slimmer effect that would always be at your disposal is the side fringe. It meticulously hides half of your face making your face look thinner. A simple deep side-part can help to create the same effect as getting a side-fringe cut.
6. Sleek Centre Parted Hair:
This is the easiest hairstyle tip which is directly inspired by grand celebrities. A simple centre parted hair can enhance your cheekbones in a brilliant way, making round face look oval.
7. Side Swept Bang:
Another favourite hairstyle that sharpens the cheekbones is the side swept bangs. And when this is paired with soft waves, it just gives the perfect slimmer effect.
8. Pixie Cut:
For those who love short hairs and yet don't want them to make their face look round, this is the perfect hairstyle for them. Paired with a side-part, pixie cut ideally enhances the broad jaw and chin line. Plus, the volume of hair, created by subtle spikes, above the head contributes heavily towards that narrowing effect.
9. Long Luscious Layers: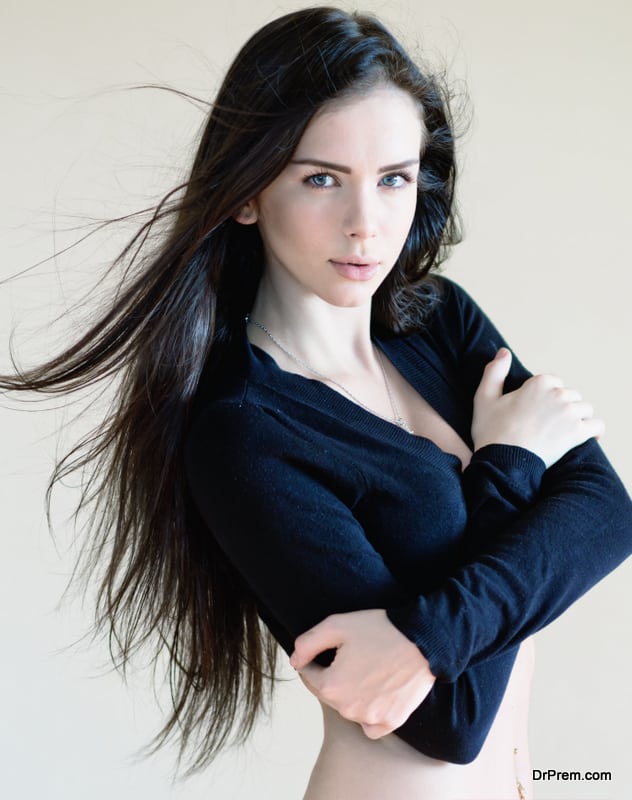 This is a great tip for the ones with long hairs. And if you can angle the layers outward, it would definitely give you the desired effect, making your face look thinner.
10. Face Framing Wisp:
Face Framing Wisps that lies scattered around the face, partially concealing it, is another excellent hair hack that can create the perfect illusion of a thin face.
11. Side Braid:
A side braid is a boon to the round face shapes. This hair hack attracts all the attention to the side braid, creating a flattening effect on the face.
12. Below-the-Brow Bangs:
Suiting short and long hairs alike, below-the-brow bangs is quite a beauty to look at. Long fringes that falls just below the brow works fine when it comes to creating the slimmer illusion. Besides making round face look oval, this perfect hair hack also tends to compliment the eyes.
13. Long Straight Hair:
Long straight hair that is great at framing the face can create the perfect narrowing effect, making your face look thinner.
14. Lifted Crown:
This hair hack gives the ideal illusion of height that definitely makes the face look slimmer. Pairing with softly swept side bangs, lifted crown works as a charm when it comes to creating the desired tapering effect.
15. Pin-up Bob: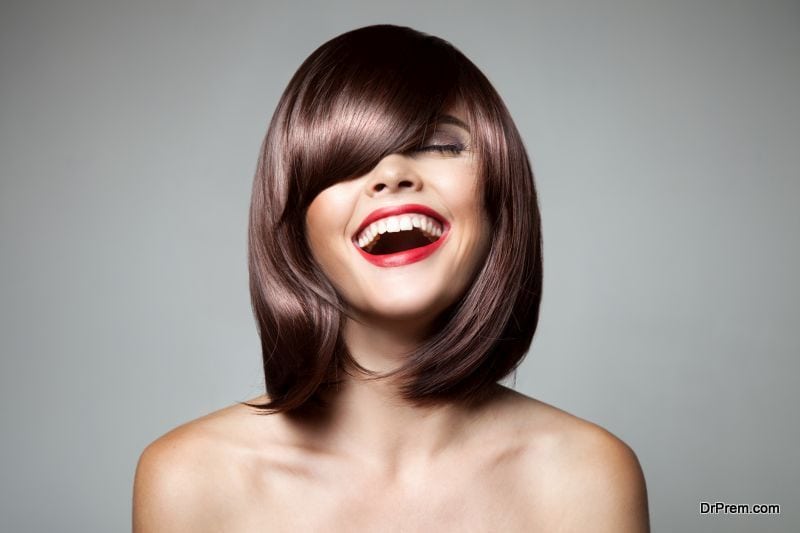 For the ones who don't want a hair-cut or go for straightening, this is their ideal hair hack. All they have to do is to curl up their hair and pin them criss-cross with the help of two bobbies.
16. Boho Waves:
Perfect for long hairs, this hairstyle of super-bouncy waves with a side part is one of the finest hair hack tips. The longer layer not only gives an elongated effect but also creates more volume near the neck, making your face look thinner.
17.Blonde Blob:
This is another hairstyle for those with round face and short hair. Soft curls done on a short shag bob keeps all the attention for itself, drawing it away from the face.
18. Deep Side Part:
This is the easiest method that grants you a stunning and mysterious look, apart from making your face look thinner. Simply part your hair above the middle of either eyebrow and see the magical effect it creates.
19.  A-Line Bob:
A long bob with pointed edge that looks like the alphabet 'A' is a great thing to be done with short hairs. It not only imparts the right amount of tapering to your neck and face but also makes you look smarter.
20. High Ponytail: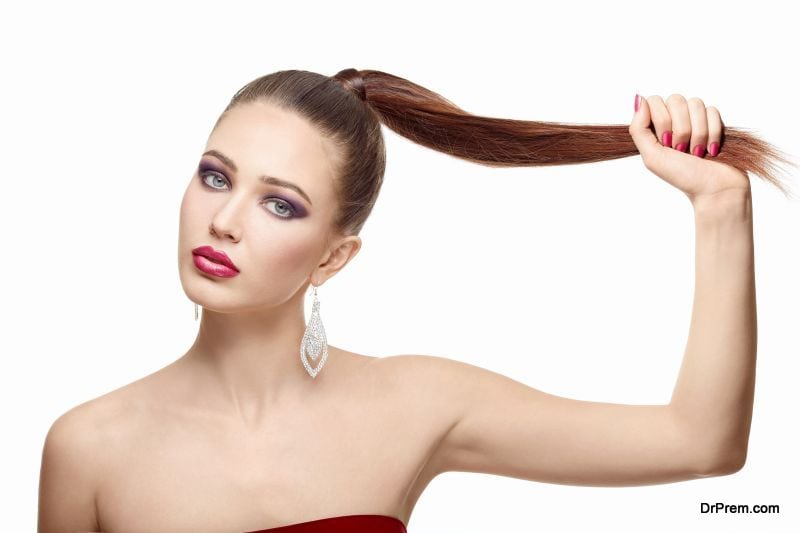 Just like the lifted crown, high ponytail also gives the feel of that false height, besides giving a classy look. It steadily downplays the roundness of the face, by drawing the attention towards the lifted top of the head.
21. Waterfall Twist:
The stunning waterfall twist is not as hard to create as it seems. Besides gifting a spectacular beauty to the face, it drapes the hair flawlessly around it, creating the perfect slimmer effect.
22. Twisted Ponytail:
This is another of those hair hacks that pulls all the attraction towards your neck, making your face look thinner. Quite different from the regular boring ponytail, twisted ponytail requires just a slight twist at the back and flipping it in front.
These celebrity hairstyle tips are enough to make the chubby cheeks disappear behind some healthy hair hacks. Not only do they grant you just the right slimmer effect, but also gift you the stunning look you always wanted to possess.