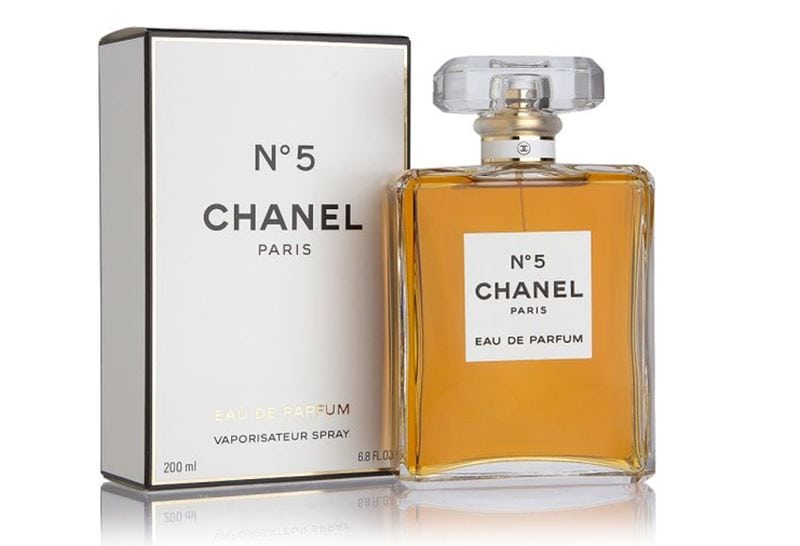 There are certain beauty products that are always in trend for a reason. Even with passing time and the introduction of new technologies, these classic products have always stood strong and can never be beat. Below are some such best makeup brands that give out fabulous response even today as your grandmother or great grandmother used 50 or 60 years ago!
Best make up brands giving out beauty products that are always in trend:
Ponds cold cream:

For more than 100 years, Ponds cold cream is among those timeless skin care creams hat act as cleanser to melt up the makeup away and infuse in the skin to provide vital moisture. Ponds was originally launched in 1846 as 'Ponds Golden treasure', a wonder product with witch- hazel base. This classic product was relaunched in 1905 under the name it is today and we still love it the same way.

Dove beauty bar:

Some of us believe that the era of soap bars have gone with VCRs, but Dove gives out beauty products that are always in trend. Its Beauty bar is proving this belief untrue. This beauty bar has ¼ moisturising cream which makes the skin soft. Dove declares that nearly 60 Dove beauty bars are sold in every second in United States.

Maybelline great Lash mascara:

Everyone remembers the jingle, " Maybe she's born with it, maybe it's Maybelline". For all those women who desire to show great lashes, Maybeline great lash is the best product for them. Since 1971, it is the best selling mascara in America as it s thick and never flake. Also Maybelline is among the best makeup brands and has always stayed loyal to its classical formulation. The mascara is available in 7 shades and more than half a billion units have been sold during 1971 to 2015. This means every great lash is sold in every 1.9 seconds.

Clinique dramatically different moisturiser:

Clinique dramatically different moisturiser was first launched in 1968 as the first dermatologist based moisturiser. It was reformulated and again launched in 2013. This yellow bottle of Clinique dramatically different moisturiser is sold in every 4.87 seconds and its new formula with the addition of hyaluronic acid is meant to improve the skin more without changing the silk texture loved by all its users.

Carmex classic lip balm:

Carmex classic lip balm comes in a variety of flavours and forms today and has been true to its natural formula since it was launched 79 years ago. Its excellent packaging with a yellow top and white jar still remains intact.

Neutrogena rainbath shower and bath gel:

Your shower will no more be just a shower if taken with Neutrogena rainbath shower and bath gel. The fresh and clean scent is refreshing and invigorating since 1966. Recently an updated classic bath gel has been launched by Neutrogena promising green tea and pear extracts so as to get an uplifting and soothing shower experience.

Chanel No.5 Eau de Perfume:

Chanel No.5 Eau de perfume has the most famous fragrance in the world. Designer Coco Chanel in 1920s asked Ernest Beaux, the perfumer to make a fragrance for her so that her modern fashion of philosophy can be well reflected. The incredible power of this iconic scent to stay for long reflects the modern women of today as well.

Revlon lipstick cherries in the show:

This classical red and iconic lipstick was launched in 1953. Dorian Leigh, a supermodel of that time modelled it first in Revlon ads. It is the best to go for those who love wearing bold red lip shades. Revlon nail polish of a similar shade can enhance your classy look.

L'Oreal Paris Elnett Satin Hairspray:

L'Oreal Paris introduced this iconic hairspray in 2014 that has the same benefits as the classical model introduced back in 1950s with additional volatizing properties. Besides this volume formula, Elnett has 6 other options including UV filter, unscented and extra strengthening hold.

Revlon nail enamel in Revlon red:

The red hues of this nail enamel aren't too orange nor too cool which complements all types of skin. The nail enamel is affordable and gives the best looks in just two coats.

Multi- sized hot rollers:

These rollers are versatile enough to create waves and volume quickly. The rollers are wrapped in soft velvet or silicon so that they may not dig into the scalp. It is often used by the hair stylists during fashion week and TV shoots.

Smith's Rosebud salve:

Smith's Rosebud Salve can be used to serve multi tasks and we love it for that. It can be applied on the cuticles, elbows, lips or anywhere that require some nutrition. It is absolutely great for travelling.

YSL Touche Eclat radiant touch:

It makes the eyes ready for magazine shoot. It can catch light to make the eye area perfect as if it has been photoshopped. It is among the best beauty products that are always in trend.

Elizabeth Arden eight Hour cream skin Protectant:

This is among those timeless skin care creams that can be used anywhere from cheekbones to cuticles. Press it over the skin so that that the dry patches could be hydrated. Give a touch of disposable mascara with tamed eyebrows.

Clinique almost lipstick in black honey:

Clinique provides best beauty products that are always in trend and looks great on almost everyone. It isn't actually black but a super- wearable, sheer wine colour that goes well with most of the skin tones.

Alberto Vo5 hot oil conditioning treatment:

Alberto hot oil just injects the right quantity of shine and moisture into the brittle and dry hair appearing as if you had a hair spa throughout the day.