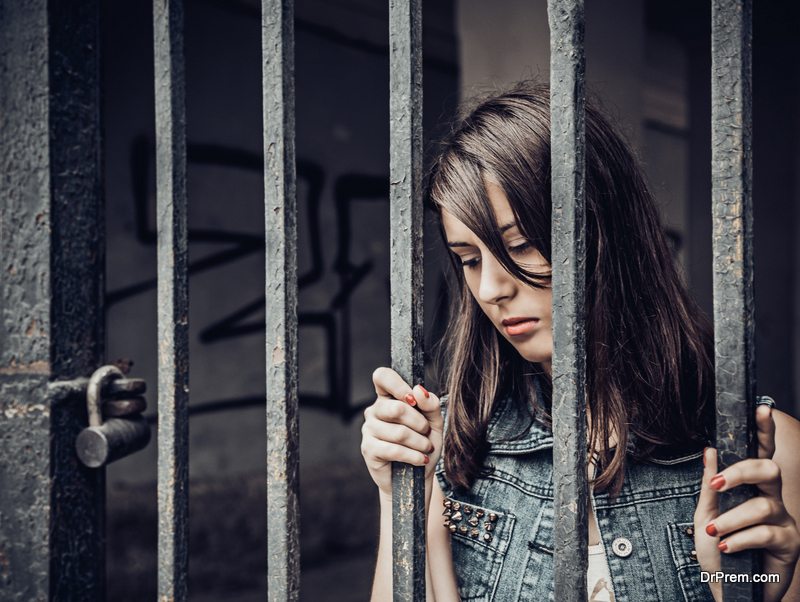 Retribution or rehabilitation – which is the most effective way to turn around troubled adolescents?  One has to admit that juveniles have impressionable minds and are impulsive. Kindness and cruelty are mostly acquired from their surroundings since childhood.
Juvenile delinquency is a term used to describe adolescents with conduct disorder when it gains the attention of courts. It is shocking to learn that kids aged 12 years are often sentenced to death in prison. In the US, about 1.2 million juvenile cases are reported annually.
In a recent verdict in India post Nirbhaya rape case, the cabinet has decided to treat 16 year olds and not 18-year olds as adults in case they commit any heinous offence, which strongly violates the children's rights.
The transferred adults would now be tried in a similar manner as naturally grown up adults and sentenced to rigorous punishment if convicted. The amendment also overlooked the Parliamentary Standing Committee Report that opposed this transfer system and the UN Conventions on the Rights of a Child.
This gives rise to several questions:
Should punishment take precedence over reforms?
Should a juvenile be tried as an adult even if he/she commits a heinous crime?
Can juveniles suffering from severe conduct disorder be rehabilitated?
Assessing the brain maturity of juveniles in case of heinous offences:
The recent amendment in India stresses that the transfer system will be applicable after assessment whether the juvenile has committed the crime in the 'child' or 'adult' stage. Now, the million dollar question is can this assessment be perfect even if it is done by a group of psychology and neuroscience experts?
Studies by the Research Network on Adolescent Development and Juvenile Justice at the MacArthur Foundation US states that key physical changes in the human brain occur at the age of 16-18 years and continues till mid-twenties. In this evolution process, what we call "maturity" does not develop entirely.
They may know what is right and what is wrong but are unable to restrain themselves from committing serious offences. Blame it on their impulsive nature, vulnerability to negative environment and the inability to assess the risks and future repercussions.
The same is endorsed by the expert in child and adolescent psychiatry in NIMHANS, Prof P Seshadri who stresses that the bio-psychological profile of adolescents makes them too immature to judge the consequences of their actions.
Under this scenario, to what extent proper assessment of brain maturity is possible leading to the conclusion of achieving adulthood? Notable psychologist Richard Redding of Chapman University in his summary report in 2010 pointed higher recidivism rates among transferred juveniles than among non-transferred ones.
Standard approaches to juvenile refinement are mostly ineffective: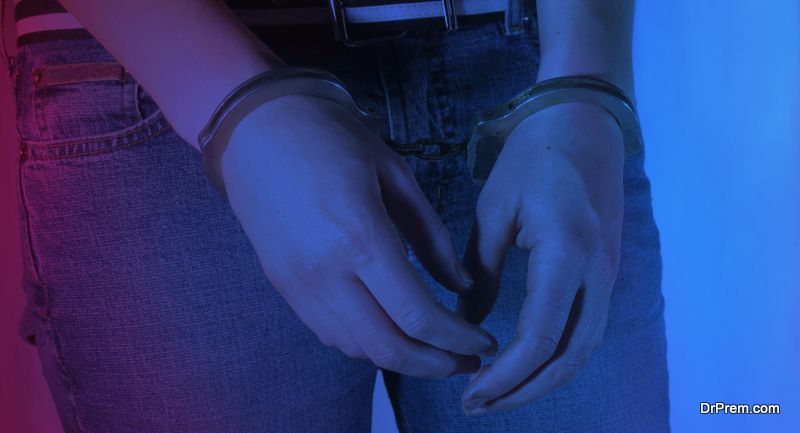 Approaches towards juvenile refinement also play a crucial role else the juvenile ends up in prison. Getting tough with the juvenile delinquents by exposing them to rigorous disciplinary regime often amounting to inhuman methods though has been popular but largely ineffective. These can even backfire in the long run.
The boot-camp or shock incarceration approach based on military boot camps introduced in 1980s produced little or no improvement in juvenile delinquents.  Supervised by a drill instructor, the juveniles are subjected to rigorous and physically demanding tasks and swift punishments that last for 3-6 months.
In a study conducted by renowned criminologists at the University of South Carolina reported that though few showed reduced rates of delinquency for others it was just the reverse! However, boot camps that included psychological treatment and counseling got some better results.
"Sacred Straight" is another popular approach where the delinquents and high-risk teens were brought into prisons to interact with the adult inmates who shared their harsh realities of life behind the bars.
The objective was to make the juvenile delinquents aware of the brutal harshness of prison life so that they give up the path of committing heinous offence. Research on the above-mentioned interventions never brought encouraging results. On the contrary, these treatments backfired shooting up the odds of offending by 60-70%.
Reward-based strategies have proved to be more effective in delinquent refinement
This is mainly because a part of the reward-based strategies teaches 'what to do' and not 'what not to do'. Highly-confrontational therapeutic approaches do more harm than good. The reason is deep-rooted in the juvenile psyche. Juvenile delinquents do not take the treatment approaches happily.
On the other hand, they nurture anger, frustration and resentment towards the society and authority. Under these circumstances, a confrontational approach fuels their anger and resentment makes them revolt against the instructor, counselor or parent.
Therefore, the approach should be focused on improving their psychological and behavioral disorders by:
Providing training with enduring tools like developing communication skills and devising better ways to communicate with parents and peers.
Teaching anger management to curb their aggression.
Including cognitive-behavior therapy to alter their malicious thoughts and behaviors.
Adopting multi-systemic therapy involving parents, schools and communities to help in reinforcing positive behavior.
Negative results on get-tough interventions clearly indicate the necessity in shifting the treatment approach of troubled adolescents. The path should be through behavioral and psychological therapies and not attempt to scare them straightaway.