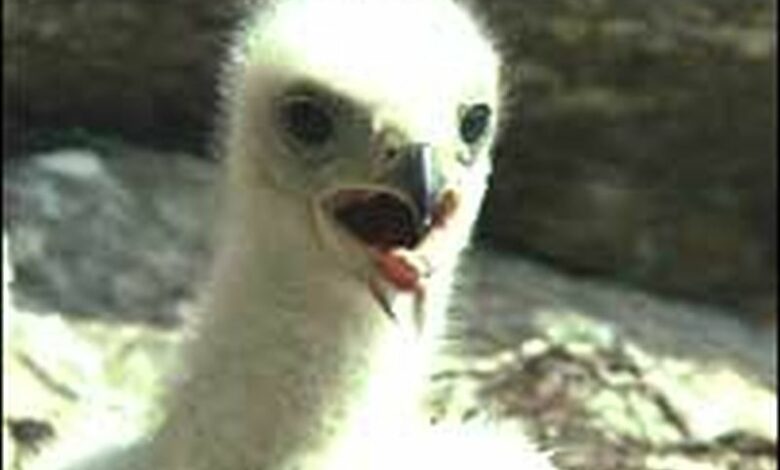 Finally the hard work and patience of generations of researchers and conservationists paid off when the efforts to hatch a wild golden eagle produced two chicks. This mammoth task was achieved in Glenveagh National Park in County Donegal. But after five days one chick has died. The last time when these eagles were hatched was way back in 1910.
The chicks' father is from Skye and mother is from Sutherland. It is hoped that five week old chick continues to grow well and fledge in late July.
The wild golden eagle had become extinct in Ireland but in order to have the species once again in Ireland it was reintroduced in Glenveagh six years back. The Golden Eagle Trust was also established six years back to monitor these birds in Donegal.
The Project manager for the Golden Eagle Trust Lorcan O'Toole was glad at the news and said:
We think it is a girl but we are not quite sure. It is still relatively small. Eagle chicks are quite vulnerable but she will quickly grow. Emotionally we are just delighted to have such a wild creature breeding in Ireland once again. Golden eagles would have been quite a common sight, 300 or 400 years ago. But they have had a pretty poor history for the last two to three centuries. We just feel that it is a good omen and it bodes well for the future where we can all maybe show more awareness of our landscape. Maybe if there is a bit more tolerance of wildlife, we can see some of these species return to their former haunts.
The golden eagles generally lay eggs around mid March, which take six weeks to hatch. The pair of this magnificent bird remains together throughout its life.
In Scotland there are 420 pairs of golden eagles under wise management whereas in Wales the eagles have perished away and few English eagles left are only spotted in the Lake District.
Source: BBC