Writing is a skill that doesn't develop overnight. It takes plenty of patience and learning, with a lot of backstage preparation in order to emerge as a successful writer. If your kid shows signs of sporting even the smallest writing bone in their bodies, do anything and everything you can in order to get them writing more.
Having said that, you, as parents, need to urge your child to polish and develop writing skills as and when he/she grows up. A few guidelines for this are mentioned below. Use them to the best of your advantage and witness your child emerging as an incredible writer. 
Have your child read more: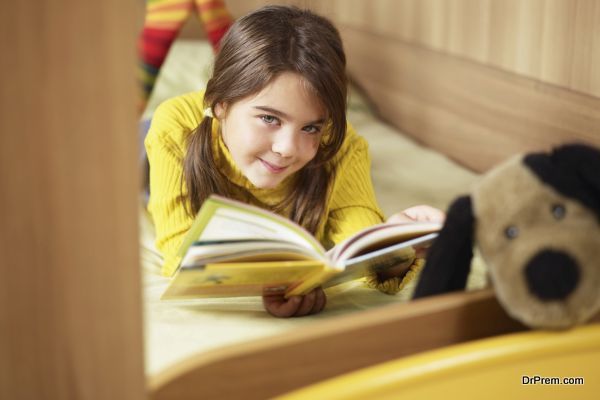 Reading is the first step to writing. Without reading enough, your kid can never get the hang of the usage of words or the flow of sentences. There are plenty of reading options such comics, short stories, hoardings on roads, and books with pretty pictures and illustrations.
Use whatever catches your kid's attention the best. Later on, as your kid grows up, use newspapers to help them read better. However, the underlining intention remains the same: to help your kid understand the structure of words and sentences better and, eventually, to write better.
Encourage your child to maintain a diary:
When your child is young, buy him/her a fancy diary and ask him/her to fill up a page each night with the happenings of the day. This will give your child a daily practice of jotting down his/her thoughts, emotions, and intentions in one place – in the best language possible.
Maintaining a diary is a good way to vent. Urge your kid to write it out than to hurt anyone with their harsh words.  A dairy can also double up as a memoir for when your kid grows up and looks back at the daily writing lessons you gave them.
Expand your child's vocabulary: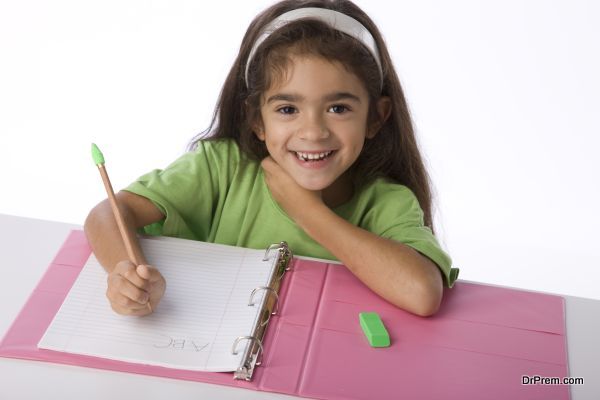 Having a good personal dictionary for your kid is a great idea and a fun way to learn new, big words. Encourage him/her to write down these words whenever he/she learns them. Adding a new word each day to your child's vocabulary will go a long way in fuelling up his/her language with apt words. Also, encourage your kid to use these newly learned words in his/her daily writing sprees.
Urge your child to write more often:
Apart from the diary, encourage your child to participate in writing competitions at his/her school or community. He/she can even enroll in a writing club- or better- write short stories and have them published in kids' magazines, newspapers, or school magazines. There are plenty of opportunities out there if only you look for it. Regular writing will polish your child's skills like no reading sessions ever will.
Organise reading sessions: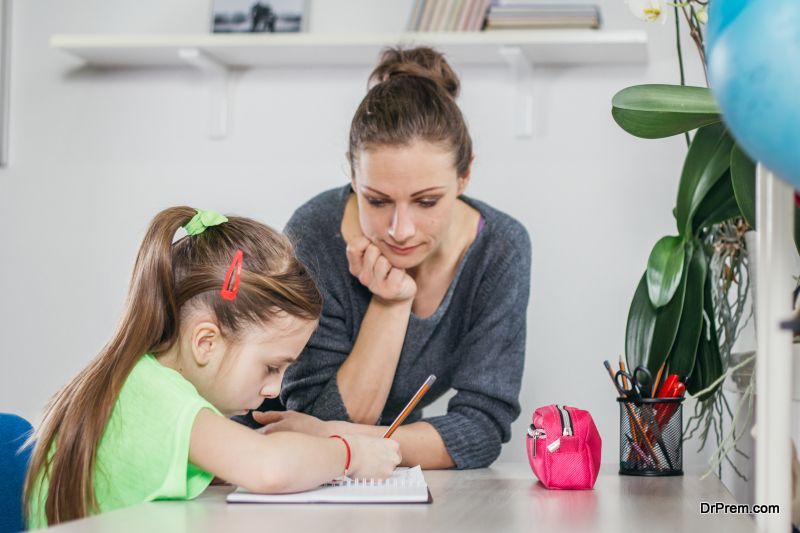 Set aside a particular day each week to sit together as a family and read out everything that was written by each member during the week. This way, your kid will be encouraged to come up in front of the audience and read out his/her piece in front of the family. This will make sure that he/she continues writing, and positively so.
Extend appreciation and encouragement:
Encouragement and appreciation go a long way in improving any skill of any person, be it a kid or an adult. Use encouraging words generously for anything that your kid writes, while correcting them gently at the same time. A word of praise will come in handy when your kid needs just that one push to get them started again when they fail. Your kid is still learning, after all. Allow him/her some time, a few mistakes, and a few bad decisions before he/she finds a way with words.
Summing it up:
The above-mentioned guidelines will work only as long as your kid co-operates with you. If he/she doesn't, it is either because your child is in a different zone right now, or maybe writing just isn't his/her thing. Give them some time in the former case. Speaking of the latter, allow your kid to pursue a hobby or passion of their choice instead of pushing them towards what you think is best for him/her.
Remember that your kid is just a small, young human. Allow him/her some time to grow up, mature a little, and figure things out on his/her own before he/she chooses a hobby or a career.