As more and more people opt for minimal yet social media-friendly homes, minimalism has become key to decorating our houses. This is not just restricted to the younger generations. Even the older generations have taken a keen interest in creating better living spaces in a limited area. In case of minimalism, a little can go a long way.
Minimalism goes against the idea of 'more is less' and makes it imperative that we fill our living spaces sparingly. But a lot of thought goes into achieving a minimalistic surrounding. Decluttering your apartment becomes extremely important in such a case. Hence, an initial investment can create a better utilization of space in your apartment. Here are 7 different minimalist living room interior design ideas for brightening up your apartment:
1. Painting the walls white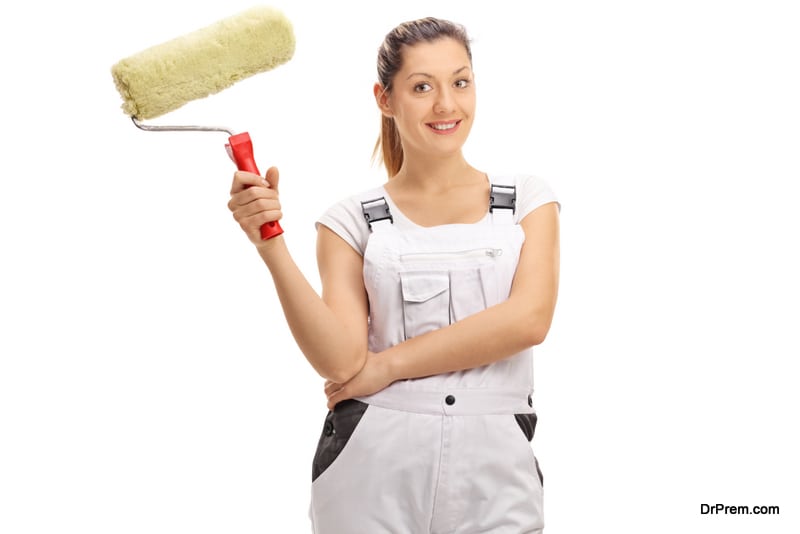 The colour white is one that we associate with peace and tranquillity. Hence the more the presence of the colour white, the more positive vibes it adds to the living area. White not only makes the living space more appealing to the senses, but it also makes it brighter. No doubt white is an extremely aesthetic colour and makes every contrasting shade pop out. The contrast that it presents is definitely one of the key features of the shade. The juxtaposition of any other bright colour against it just accentuates the overall effect.
2. Less is more: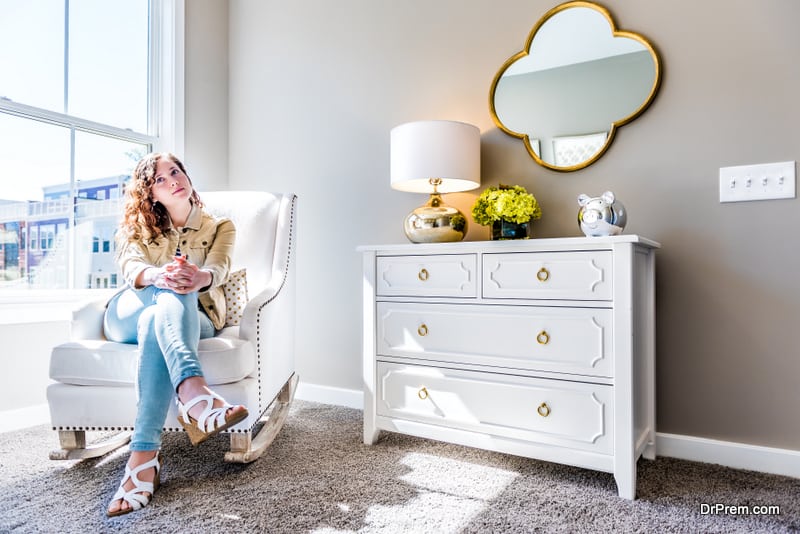 We are now living in a world where our motto for life is 'more is less'. Although in the case of living spaces, we should stick to the 'Less is more' motto. This refers to the fact that more furniture in a room restricts minimalist living room interior design ideas. The idea here is to play with more spaces. More spaces lead to a clearer mind with more positive energy flowing through it. This is extremely useful when you are trying to look at minimalism tips for small spaces. The less furniture in a room, the bigger it looks. Even the furniture should not be bulky or it would make the room stuffy and claustrophobic.
3. Decluttering your apartment: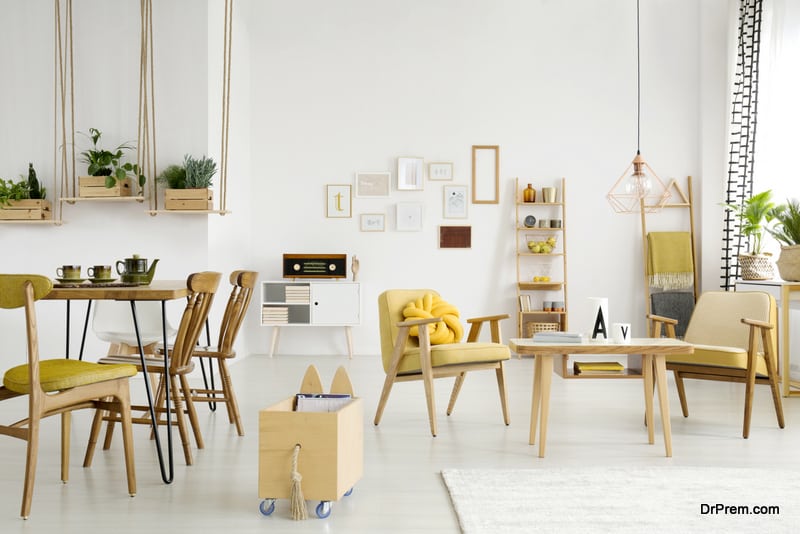 Do you always turn a deaf ear when your mother tries to get you to clean your room? Then minimalism is not for you. If you want to incorporate the minimalist living room interior design ideas, then it's time for a clean-up. The first method entails cleaning up the rooms and sorting out the pre-existing furniture. This is to help you decide what to throw away and what to keep. This will also help to understand which items might essentially go with the white interiors. The first rule is to not throw away all forms of outdated furniture but to try to make them fit. This would help to decide what kind of furniture you would want to buy.
4. Minimalist living room interior design ideas related to lighting: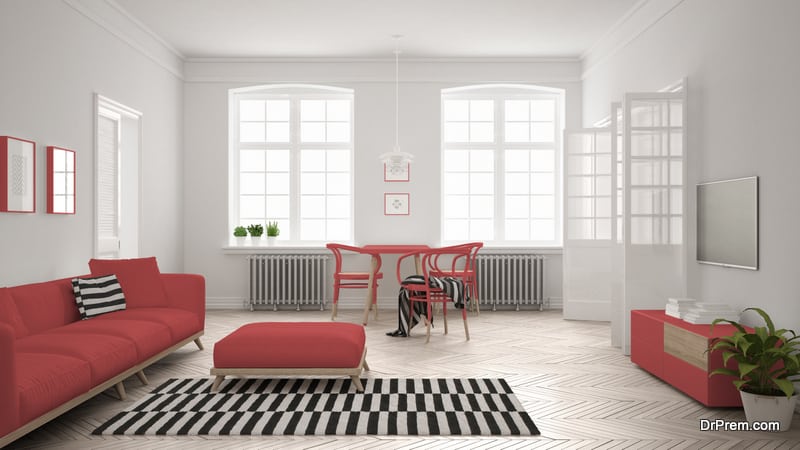 When focusing on minimalism tips for small spaces, it is of paramount importance to focus on the lighting. Introducing light sources brightens up the entire interior and gives it a warm glow. This makes the spaces more appealing and reduces the sharpness of the modern interiors. Fairy lights, over-arching floor lamps and column table lamps are some of the myriad lighting apparatus that you can use.
5. Add plants to liven up space:
In order to present some contrast to the white interiors, plants can be used to liven up space. Plants like aloe vera and cacti are quite suitable as they are low on maintenance. They are also available in different shapes and sizes and add to the aesthetics of the apartment. Flowers are another way of brightening up your apartment. They need not be real, but they definitely add colour to their surroundings.
Some minimalist living room interior decoration ideas promote the use of colourful vases for keeping flowers. But the pots for holding the plants should ideally be white to help them blend in with their surroundings. Chinese bamboo plants can also be used for this purpose.
6. Install warm happy artwork on the walls:
Minimalism tips for small spaces also include the use of warm artwork to brighten up any living space. As the usage of plants, this is also used to ensure the presence of some contrast in the living space. The abstract art in bright pastel hues can make any living space appear livelier. This refers to the usage of colours such as blush pink, cool greys and baby blues. These colours, being neutral do not disturb the aura provided by the whites in the space. Motifs can also be used for this purpose. If you are older and are a bit apprehensive about using colours, there is no reason to fret. An abstract artwork in warmer browns and olive tones can have a similar effect in your living spaces.
7. Usage of abstract but muted furniture: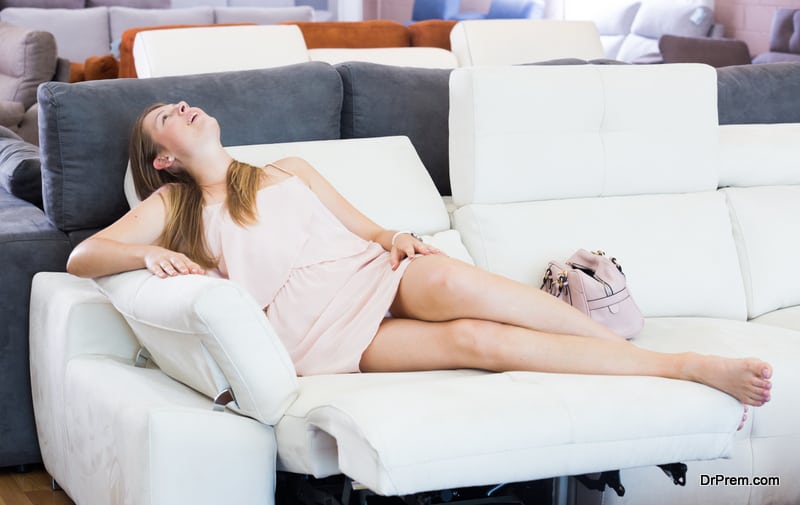 Usage of neutral-hued but abstract-shaped furniture has definitely been trending on the list of minimalist living room interior design ideas. These pieces of furniture – called 'statement furniture' definitely add some character to a living space. Camel-toned couches with an irregular backrest would be an apt example of such furniture, including a high-back chair. Even ornate rocking chairs made of mahogany have been used to add some depth to a living room. This might also include small coffee tables in different shapes and sizes and plush chairs to sit on.
Personal living spaces: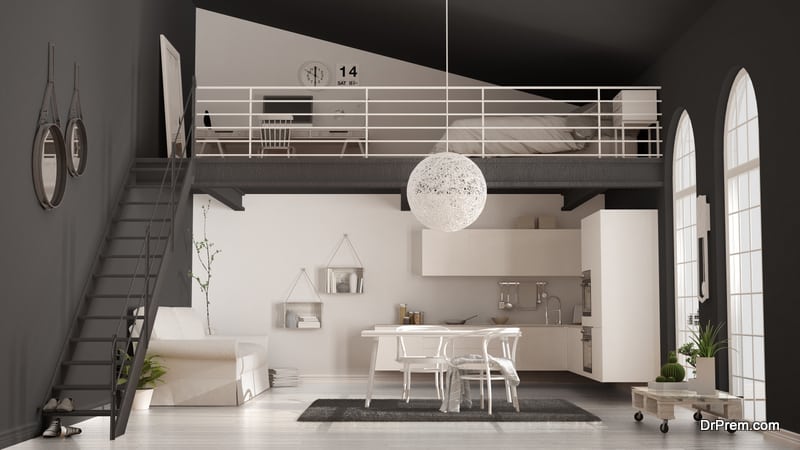 Living spaces are extremely personal to the person inhabiting the space. Even the amount of minimalism that a person might want to introduce depends on the preferences of the person himself. Hence, it becomes absolutely imperative that your personality gets reflected in your own personal living space. Irrespective of how spacious an apartment is, it should be cosy, where your mind can relax. Hence it is important to consider what to keep in your living room to make it more appealing to you.