If you're a chocolate lover but are also health conscious, then dark chocolate should be the best option for you to satisfy the craving for something sweet. Dark chocolates have health benefits as they are packed with anti-oxidants, and they also protect you from radicals which cause diabetes. Flavonols improve your cardiovascular health – with so many health benefits, there's no reason why you should stay away from your beloved chocolates. We have compiled a list of the best dark chocolate bars just for you.
17 – Best dark chocolate bars in 2019
1.     Endorfine Foods Turkish Coffee Chocolate bar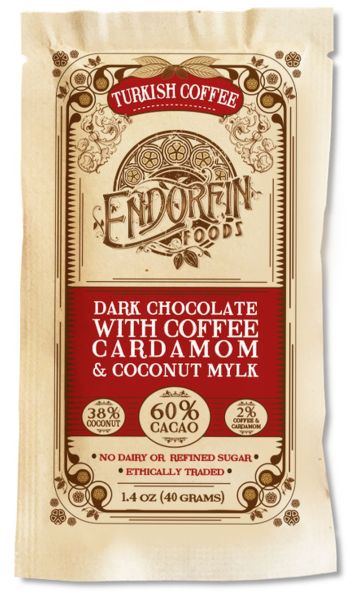 This is bar to try in 2019, for coffee and chocolate lovers. Cardamom, coconut, cacao, caramelized coconut and coffee beans impart the unique flavor to the chocolate.
2.     Theo Chocolate Organic Dark Chocolate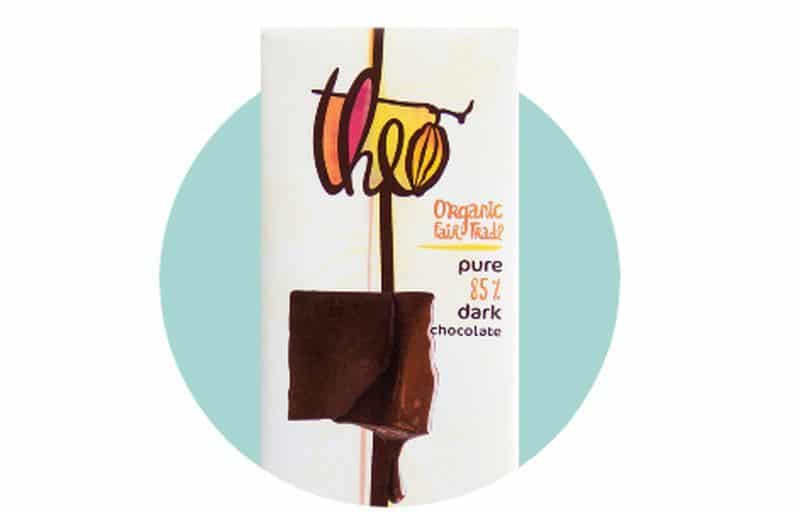 The chocolate trade is not famous for practicing fair trade and being sustainable. Theo Chocolate is one of the best dark chocolate bars you can try, as the company produces fair trade, organic and sustainable chocolate. The bar has 85% cocoa, vanilla beans and sugar. It is most delicious and you won't regret your choice.
3.     Endangered Species Dark Chocolate with Forest Mint
If you want some nutritional value in your chocolate bar and contribute to a good cause, this chocolate bar is great for you. What makes it even better is that it is gluten free, organic, fair trade and of course, delicious! 10% of the proceeds go to wildlife conservation organizations. The mint flavor will give you a nice kick to your palate.
4.     Pure7 100% Dark Chocolate Bar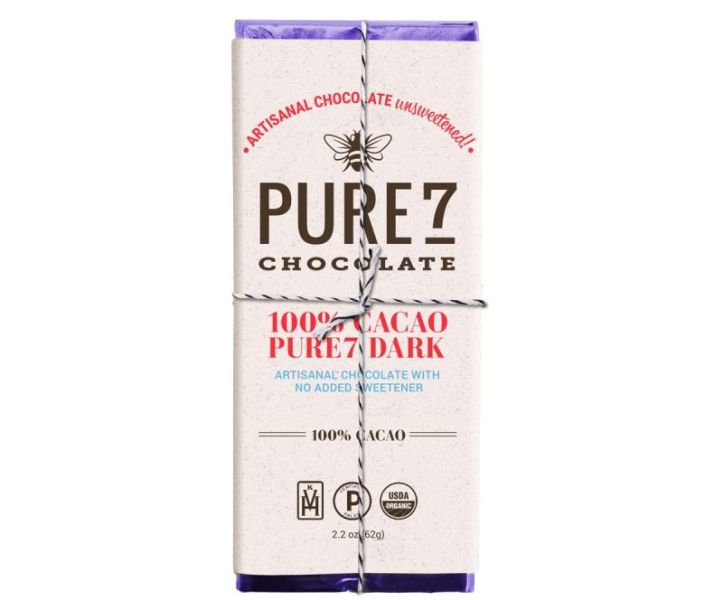 This is one of the best dark chocolate bars if you want to try completely pure chocolate. Funnily enough, instead of being extremely bitter, that's not so. You might even use it to bake chocolate cakes with this chocolate.
5.     Dandelion Chocolate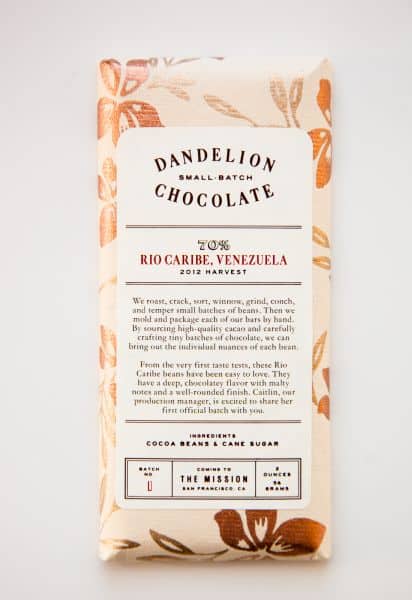 The San Francisco based company makes small-batch bars, which are one of a kind. It is made by a small, women run co-operative in Venezuela. Enjoy nibbling at the bar and relish the taste!
6.     Alter Eco Dark Salted Brown Butter Organic Chocolate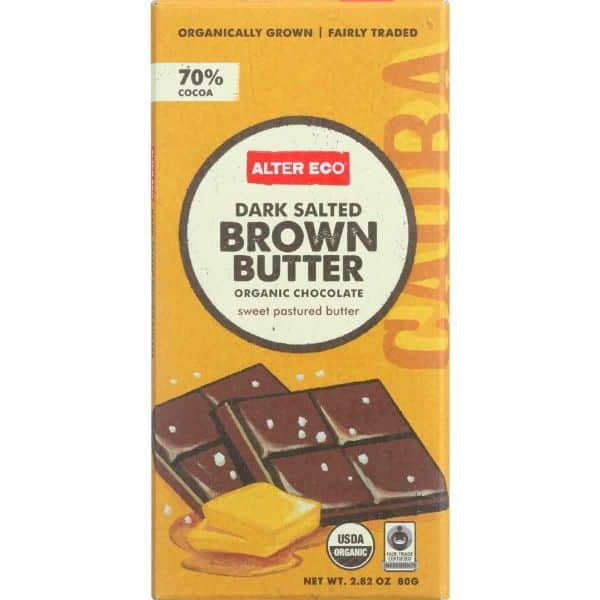 This is definitely the chocolate try in 2019. The name itself suggests the unique taste of it. It's smooth, buttery and salty and the organic credentials help to enjoy the bar with less guilt. For those who like a little salty with their sweet, this is one of the best dark chocolate bars.
7.     Mast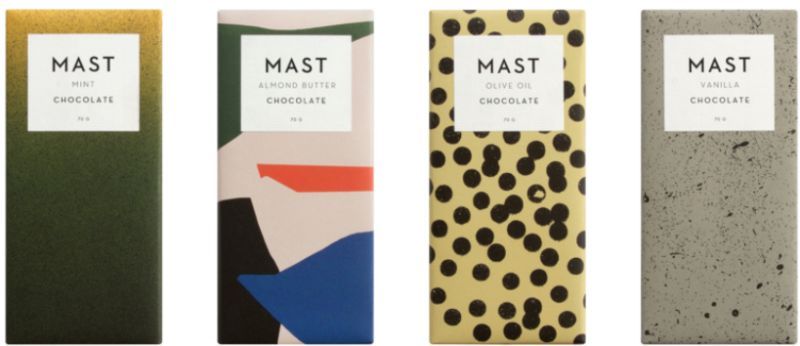 Mast is the go-to bar when you're dying for some dessert. The cool mint flavor is most delicious and the gorgeous packaging is very inviting to say the least.
8.     Divine Chocolate Dark Chocolate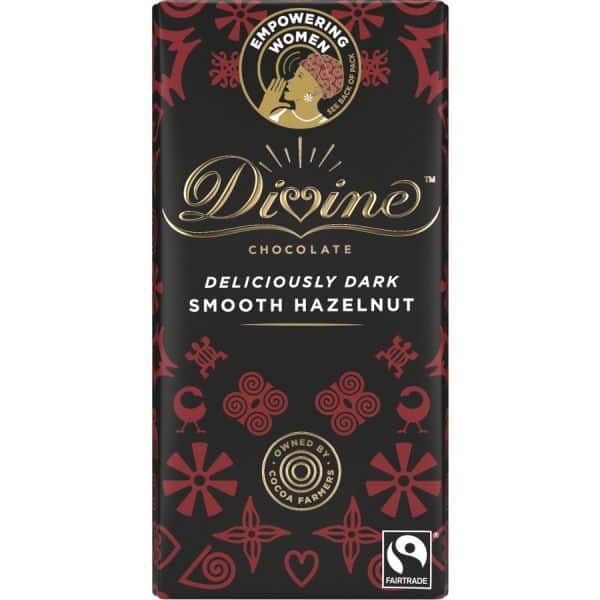 We love this bar not only for the taste, but also for its social initiative. The company is owned by 85,000 cacao farmers belonging to the Kuapa Kokoo, a co-operative based in Ghana which supplies the yummy chocolate. Each farmer owner gets a profit share, say in the company's decisions and have made a place for themselves in the global chocolate industry. One of the best dark chocolate bars you should buy for so many good reasons.
9.     Madécasse Toasted Coconut Dark Chocolate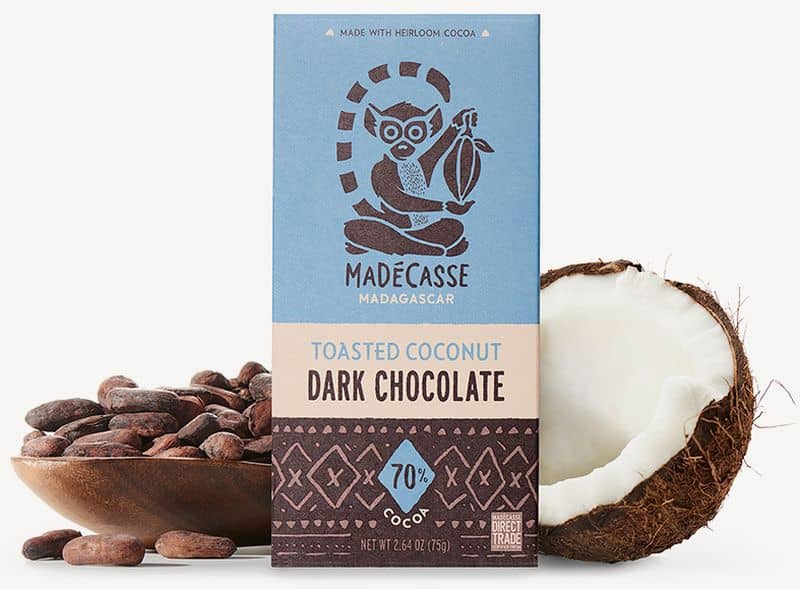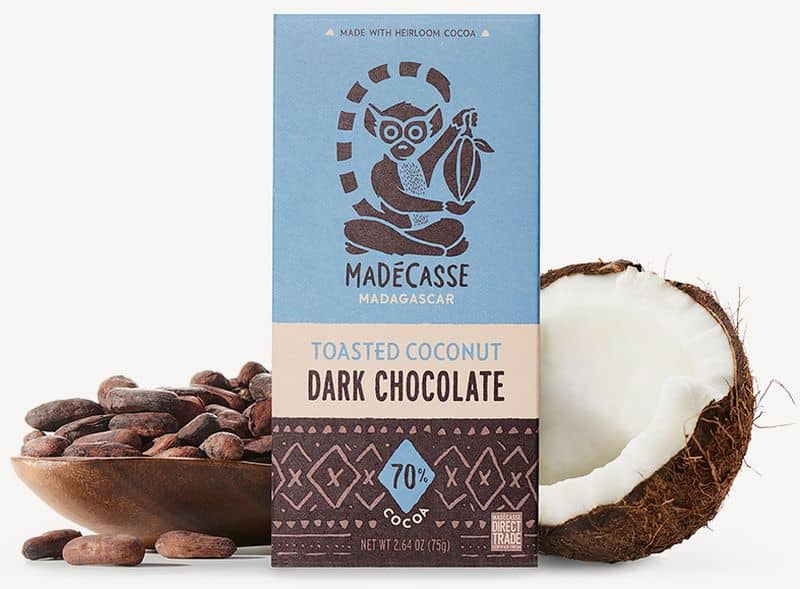 Toasted coconut and chocolate is a combination which requires a try at least. Madécasse was started by two Peace Corp English teachers who realized that though Madagascar exports 70% of cacao the world over, very little chocolate is made there. The company makes the chocolates in Madagascar itself, giving employment opportunities to the locals.
10.    Compartés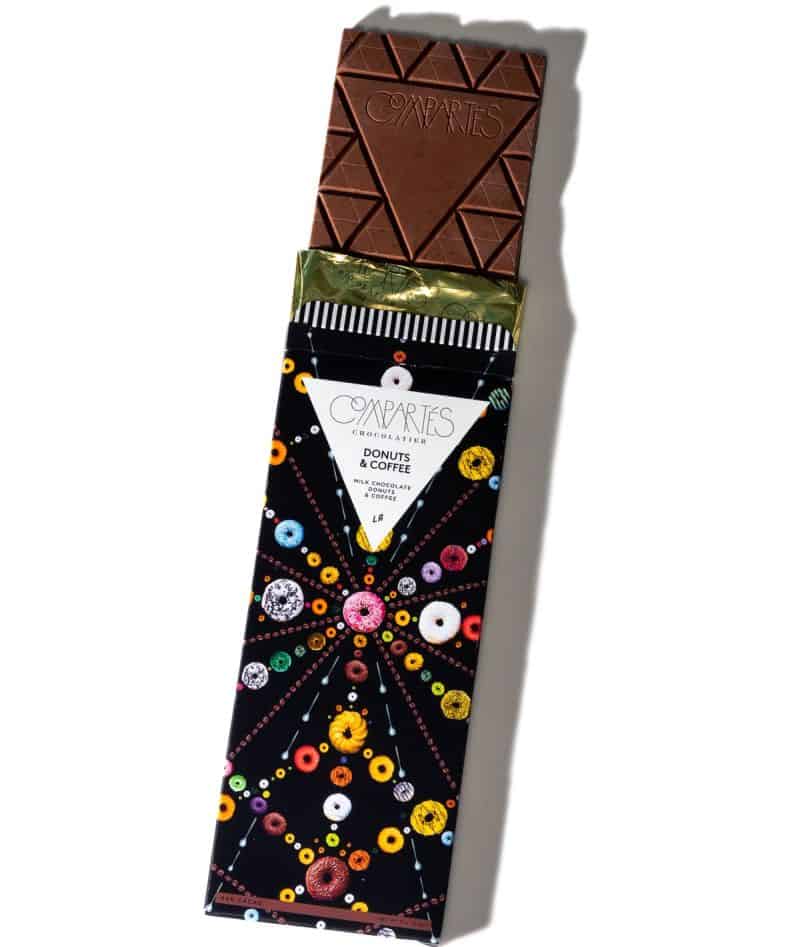 This company is known for its avant-garde flavors and beautiful designs. Try this intriguing tequila-lime chocolate which is both bitter and sweet. It is certainly an interesting new taste for lovers of dark chocolate.
11.    Chocolove Almonds & Sea Salt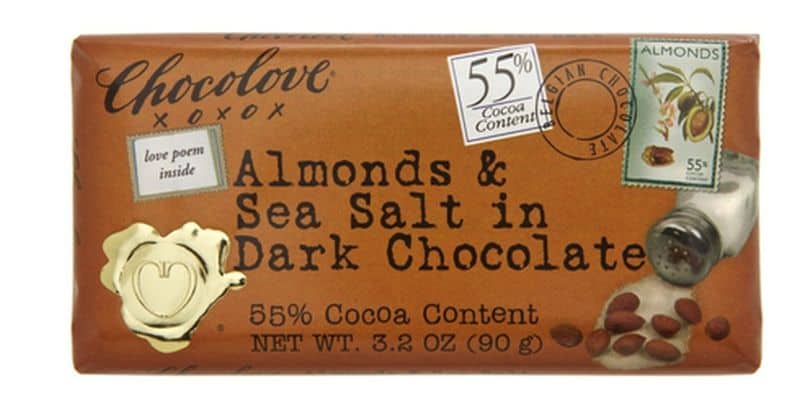 With 70% dark chocolate, this bar is the perfect mix of nutty, salty and sweet. You might think about gifting this bar to your sweetheart on Valentine's Day, as every bar has a romantic poem inscribed inside the wrapper. Chocolove chocolates are made using finest European chocolatiers' technique in Boulder, Colorado.
12.    La Boite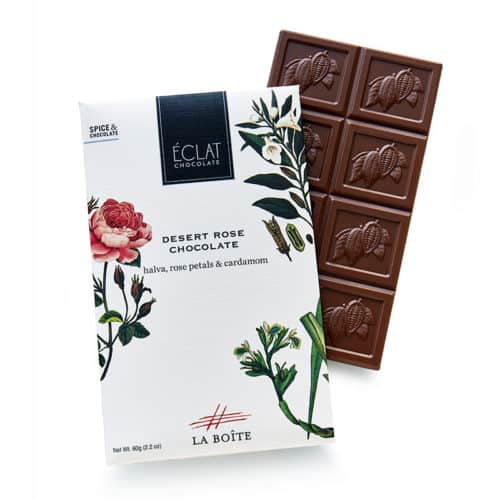 The flavor we have chosen for you is the Smoked Salt Pretzel and Chocolate Spice Bar, which has 72% chocolate, vanilla undertone, and pretzel crunchiness. Enjoy the delicate balance of sweet and salty when you bite into the bar.
13.    Zenbunni Moonjuice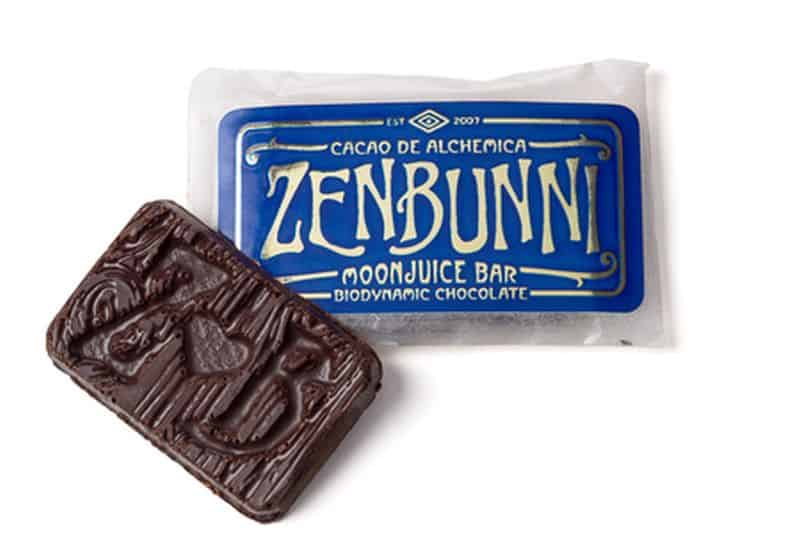 The name already must have piqued your interest. What exactly is Moonjuice, you wonder? Well, sorry to disappoint you, but it's not a new flavor which has been extracted from something belonging to the moon. It's actually the name of the company with which Zenbunni has collaborated to create their dark chocolate, which has properties such as intracellular antioxidants as well as chlorophyll.
These ingredients will help in improving your body's metabolism. A tasty and healthy treat is this chocolate, and one which you would be quite fond of.
14.    Hershey's Special Dark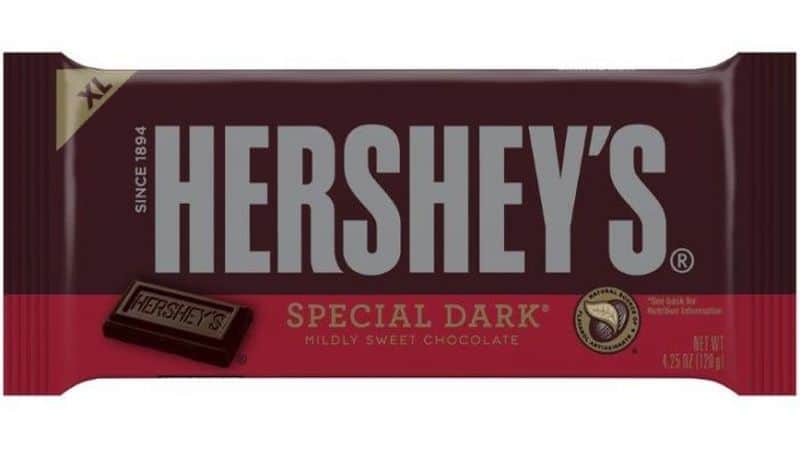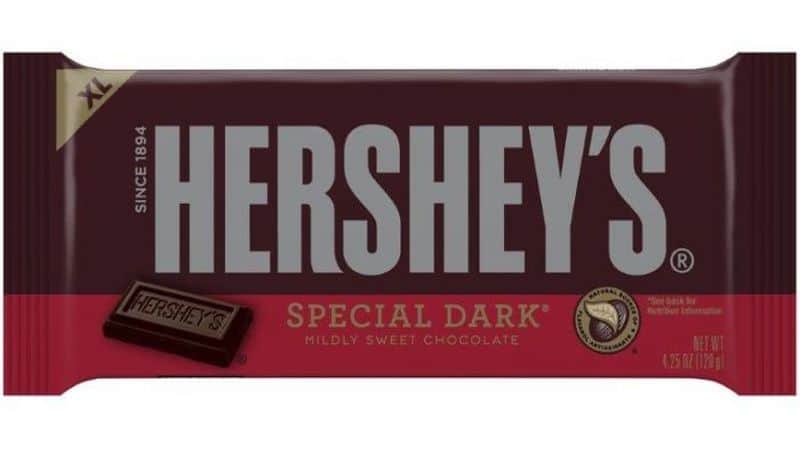 For those who have a very, very sweet tooth, this chocolate bar might be to their taste. For others, it might be too sweet.
15.    Antidote 100% dark chocolate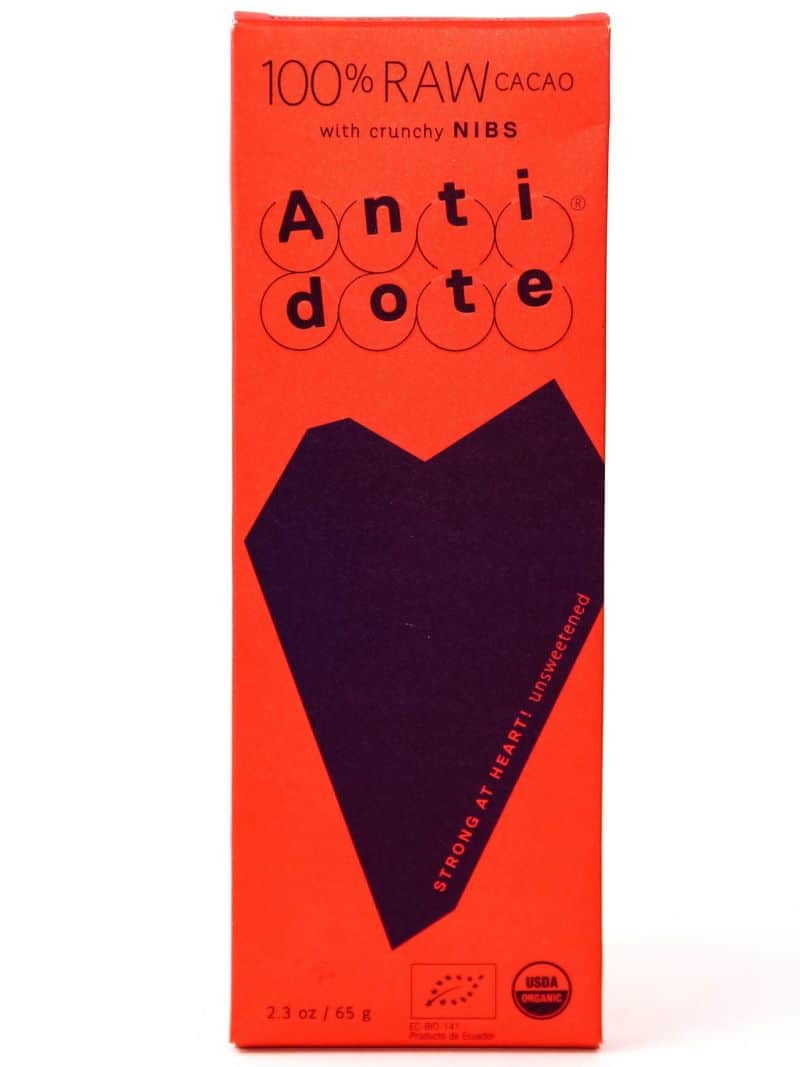 Antidote is 100% dark chocolate, with a crunchy texture and velvety smooth finish. It's vegan, kosher and gluten free, so it makes it one of the best dark chocolate bars for 2019 for everyone.
16.   Letterpress Chocolate Liberia, Liberation Cocoa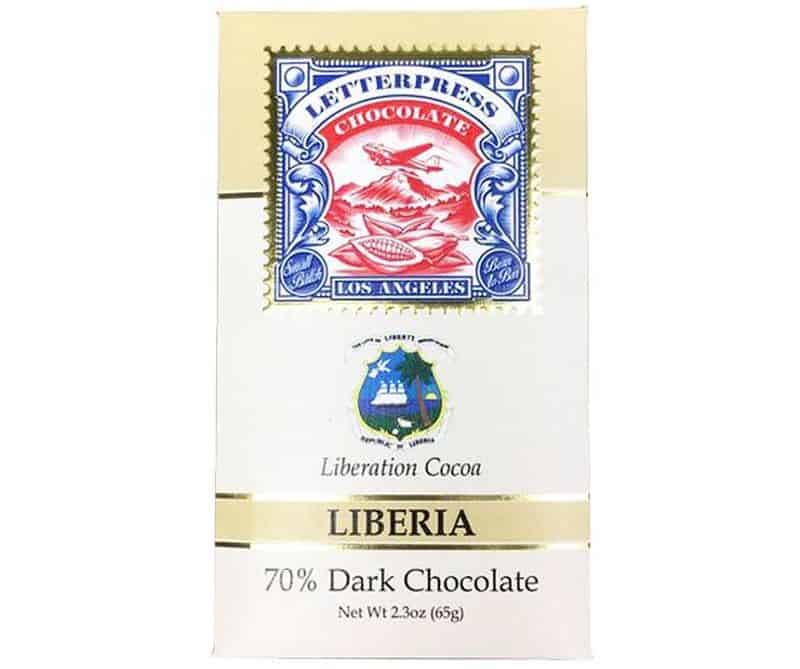 We cannot all go all out and devote our time and money to those who need it. But certain choices can help to do that, for example buying this chocolate. The 'Liberation' in the chocolates name is derived from the fact that the company rehabilitates cacao farms in Liberia's Butuo region. They hire ex-child soldiers who are then trained to grow and cultivate cacao in Grand Gedee and Grand Bassa. The children are also helped to rejoin their families in safer areas.
17.    Lindt Excellence 70% Cocoa Smooth Dark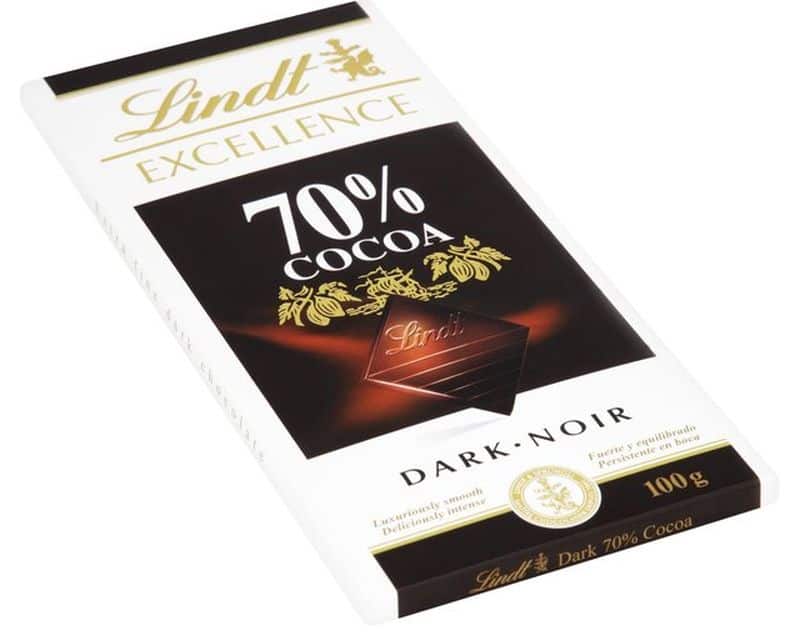 Lindt's dark chocolate is milky, creamy and sweet with a rich vanilla flavor. It can be a dark chocolate to begin with if you are just venturing into the dark chocolate world, and you may slowly go on to the more intense bittersweet tasting dark chocolates.
There are numerous dark chocolates you can gorge on, apart from the ones on this list. Dark chocolates are best for those who are watching their weight and diet, and have many health benefits though be careful not to binge on them! Everything in moderation is the key to good health.