Your workplace fashion reflects your personality and gives your co-workers the chance to know your personal preference through your choice of colours and designs. This is actually quite important as people treat you as they view you, and your workwear should show what you are. You need not make any drastic changes but you can update your wardrobe with some stylish items to be worn with the classics in your closet. Here are some of the workplace fashion trends from 2019 you can choose:
13 Workplace fashion trends for women 2019 
1.     Leopard midi skirts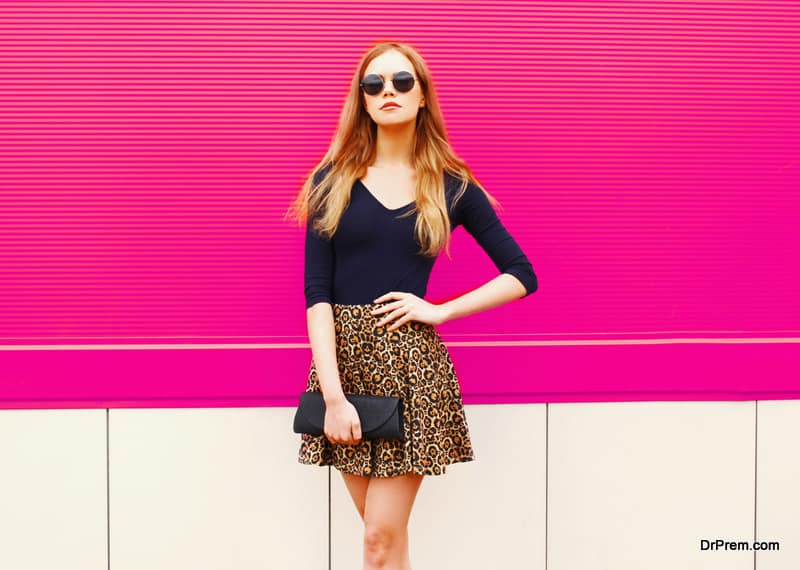 Leopard prints make a comeback every season. This year too, the glamorous animal prints are going to be big. Introduce a little glamour into your workplace by pairing beige or black animal printed midi skirts with a solid colour top and short and smart blazer. Midi skirts are just right for the office as the length is modest. This can be one of your fashionable work outfits which will make you look stylish in the office.
2.     Stoles for all seasons
A stole is a great accessory whatever be the season. Chic cotton stoles you can wrap over a summer tee paired with a summer jacket elevates the whole outfit to a new level. Stoles are one of the workplace fashion trends which are here to stay.
In winter, choose neutral woollen stoles which can serve as a great neck warmer. Light pink, purple, red or dark green woollen stoles can add a dash of colour to otherwise dull and dreary winter outfits.
3.     Structured Bag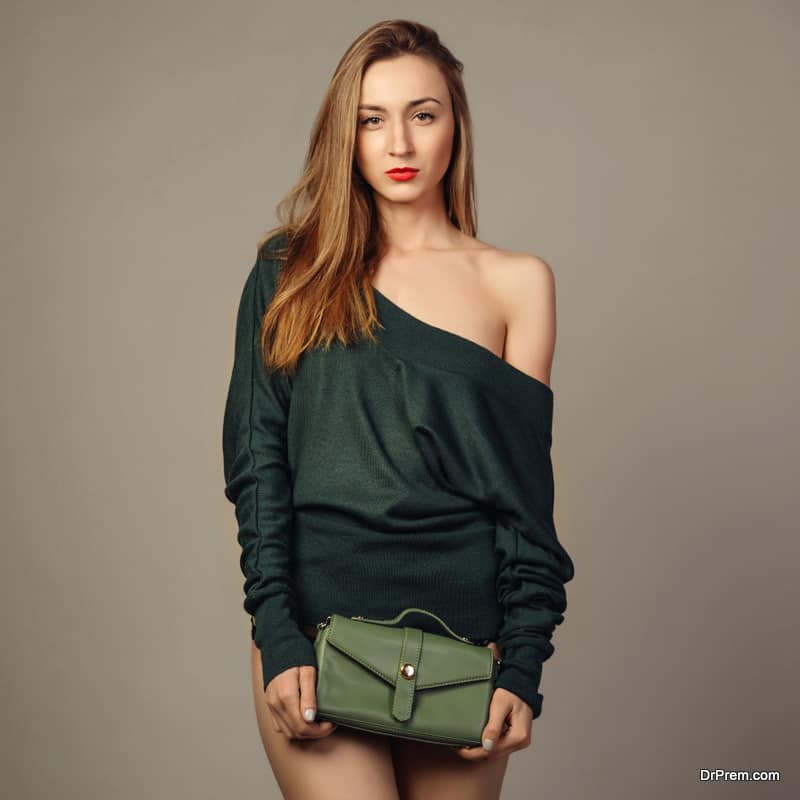 The structured bag is the bag to complete your corporate attire in 2019. It will add polish to all your office outfits. You can select black or brown or if you want dark green. The leather can also be patent black, or croc leather, which always stays in vogue.
4.     Double breasted blazer
One of the constant workwear trends is the double breasted blazer. Nothing makes you more professional and says 'serious about work' like the double breasted blazer. You can pair it with formal skirts and trousers, with a variety of tops inside. This workplace fashion trends is perfect for the days when you have to make a presentation.
5.     Solid knitted pullovers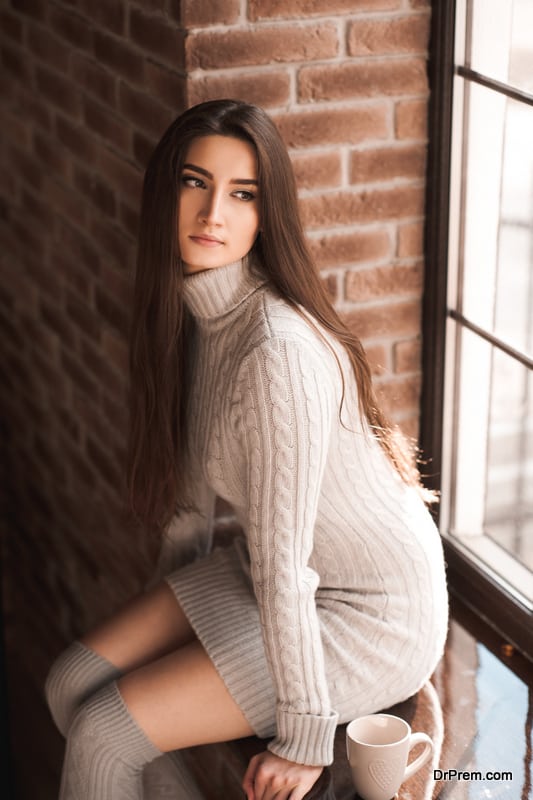 To design a variety of new fashionable work outfits, all you need are a few solid coloured knitted pullovers, in a delicate knit. You can pair them with a variety of stoles, wear tees or collared shirts under them. They go with jeans and formal office trousers, cardigans, jackets, shrugs and coats.
6.Trendy suits
If you're willing to be a little bold, then go for the latest suits in bold coloured stripes, like green stripes, instead of the greys, and blacks. Why not design a floral cotton summer suit to create that feminine look in a masculine world? 
7.     Pair tees with structured suits
This summer, instead of sweating in the sweltering heat in collared and starched shirts, wear some comfortable tees. Buy some good quality tees in solid colours and wear them underneath summer jackets or suits. You can wear them with cotton trousers and wrap a stole to create a comfy summer workwear outfit.
8.     Add a dash of colour
Colour is going to be one of the workplace fashion trends in 2019. Working women are tired of monotone outfits and will experiment with colour this year, especially in the winter. You can get in this trend too, and buy some colourful coats and jackets, not too bright though. But light pink coats, tan and blues are all on the cards. In fact, we're seeing light pink being paired with purple trousers.
9.     Cardigans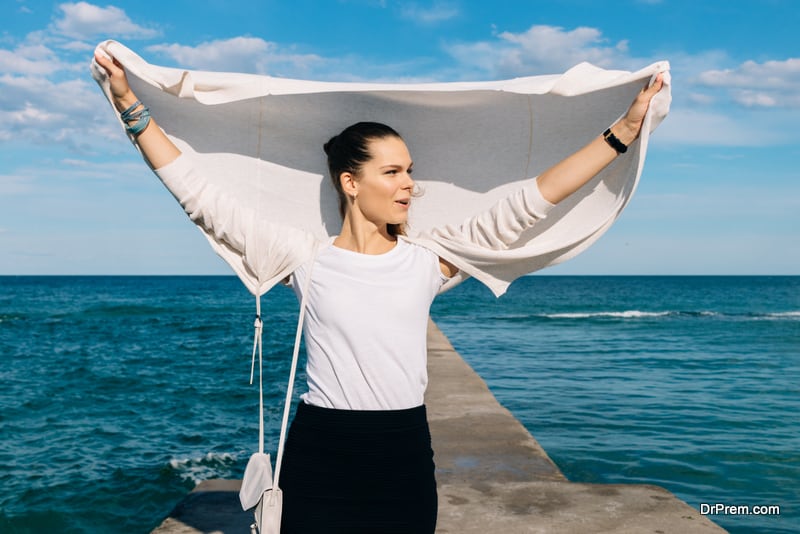 Cardigans are in. They are so versatile and are available in such a range of designs that they have been extremely popular in 2018-2019. Long, short, solid, floral or checked you can buy the one that says 'you'. Cardigans are one of the workwear trends which can work for you every year, in fact.
Wear pullovers beneath them when the weather is chilly. In early spring, when there is still a nip in the air, wear your cardigans with floral or solid silk tops, in beautiful pastel shades. Black and silk tops with a scarf, cardigan and dark skinny jeans or black formal trousers will look great.
10. Classic white shirt
The classic white shirt is a part of corporate attire, and you probably have one already. However there are several new versions of the classic, with V necks, Round necks, Frills, and pleated. You can have several classic white shirts and wear them with everything from knee-length pencil skirts, midis, black pants and skinny jeans. The combinations are endless, and the shirt will make you look sharp and stylish.
11.     Trench coats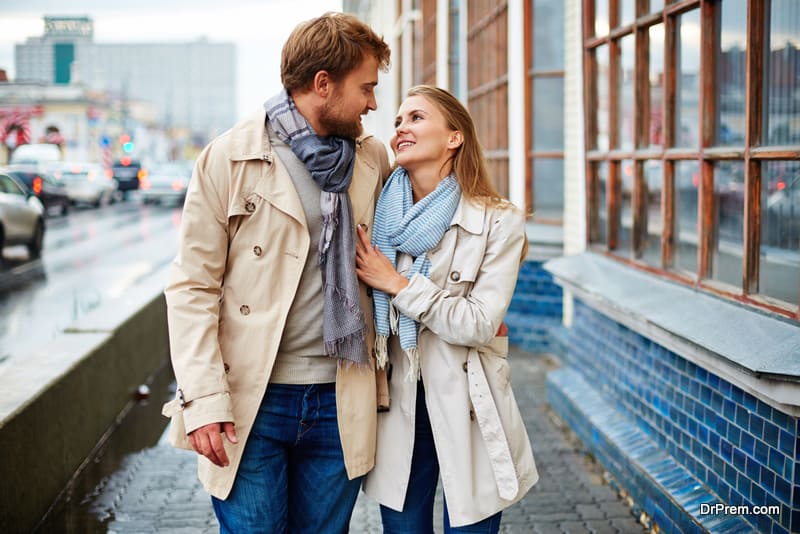 Trench coats might prove to be a good investment, even if you live in warmer climes, as the weather everywhere is getting colder every year. It's one of the workplace fashion trends which has been a rage the past few years, and seems most likely to be a hot trend in 2019 too. So wherever in the world you are based, you can invest in this timeless classic. Trench coats make your form look structured and your whole attire effortlessly stylish.
12. Cropped trousers
Cropped trousers is one of the workwear trends which is fast becoming a classic. They have been embraced by many women as part of their officewear. Cropped pants look really stylish especially when paired with white or black cotton shirt tucked in and with kitten heels or pumps.
13. Jeans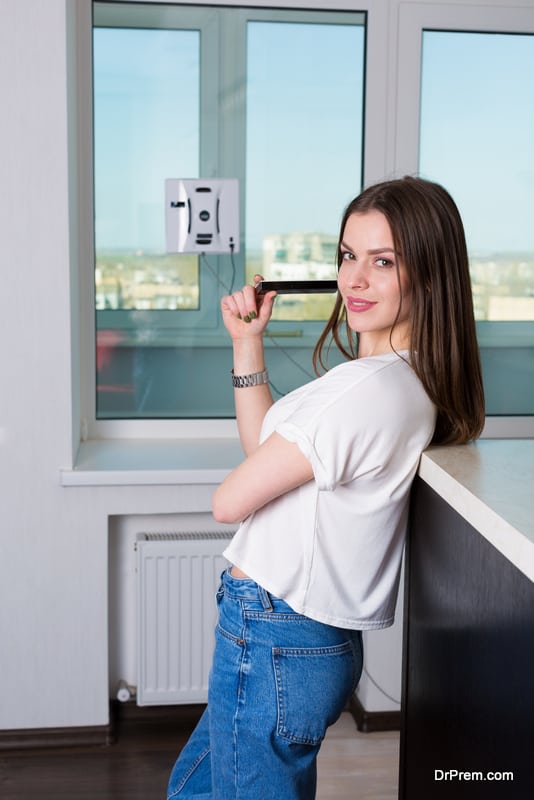 If you have a relaxed dress code on Fridays then you probably wear jeans to work. Or maybe you can wear jeans the whole week, if the dress code is not so formal. Jeans can be matched with anything and everything, but the style this year is trouser style jeans, with stilettos or boots, turtle neck and a chic long coat.
You must be jaded by now with the limited choice of officewear. The trend is to be a little bold, but still have a little fun while dressing up for office.