If you want to give some TLC to your skin, try out these homemade face masks made out from natural ingredients.
Best homemade face masks for clear skin using natural ingredients
1. Cocoa dream hydration mask: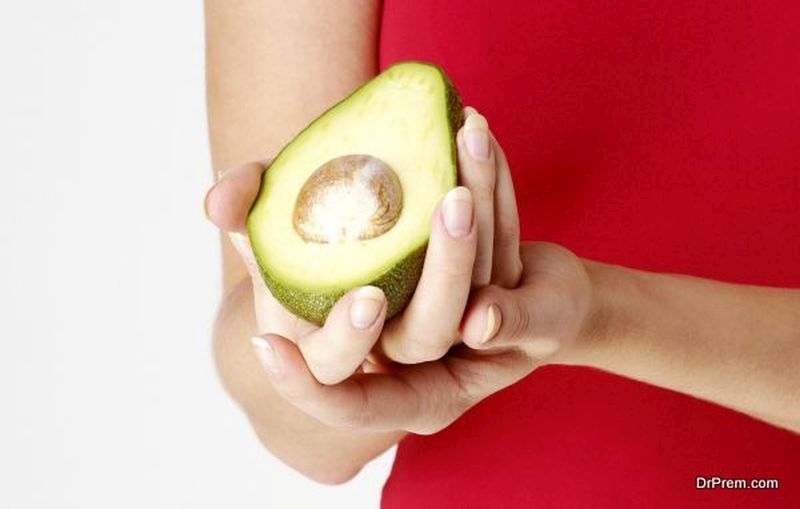 Avocado is known to be an extremely hydrating agent for skin. Cocoa on the other hand is an excellent anti- oxidant for soothing the skin. Honey is anti – inflammatory and anti- bacterial. All these when combined can be best for blackheads as well. Here's how to make this mask:
Mash a quarter of avocado in a bowl
Stir a tablespoon of cocoa powder and one tablespoon of honey. Mash and mix them well.
Apply the mask over clear skin for about 10 minutes.
Wash it off using warm water and moisturize it as usual.
2. Nourishing mask of honey: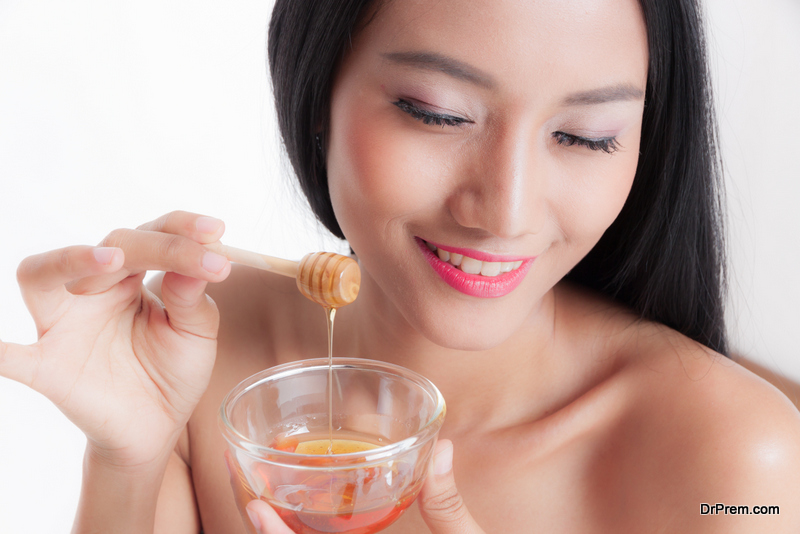 Honey has natural anti- bacterial properties which makes it suitable to use on acne prone skin and for blackheads. Here's how you make it:
Brew a cup of chamomile tea along with 2 tea bags. Cool it down completely.
In a small bowl, stir a teaspoon of raw honey or manuka along with a teaspoon of yeast.
Adjust some chamomile tea in the bowl for crating thick past which could be applied well over the skin.
Apply a thin layer of it over the face and let it stay for 20 minutes.
Rinse, pat dry and moisturize.
3. Banana face mask: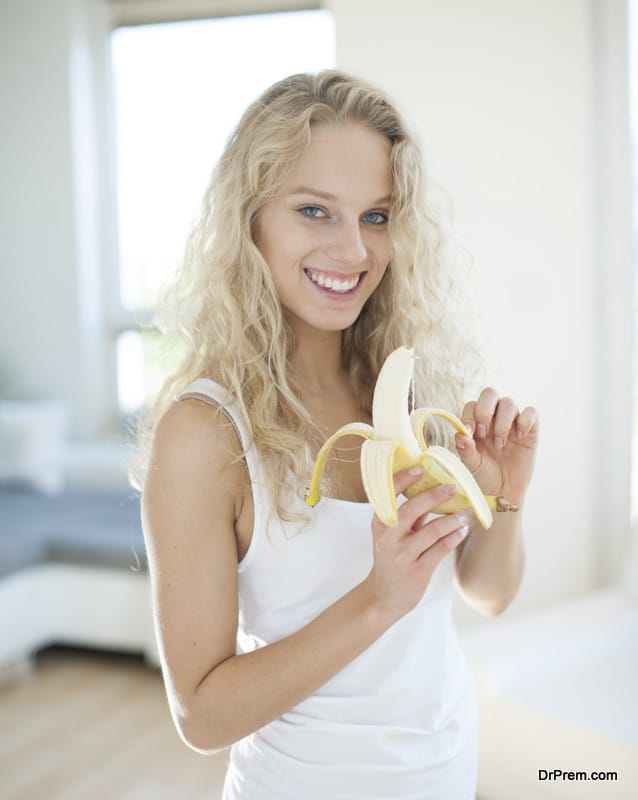 This organic face mask gives your skin a natural glow and make it look healthy. It is suitable on all skin types. You can easily make it by following the procedure given below:
Mask half of banana in bowl.
Mix table spoon orange juice and one tablespoon honey.
Apply this mask over your face and keep it for 15- 20 minutes.
Wash with lukewarm water and moisturize further.
4. Breakfast mask: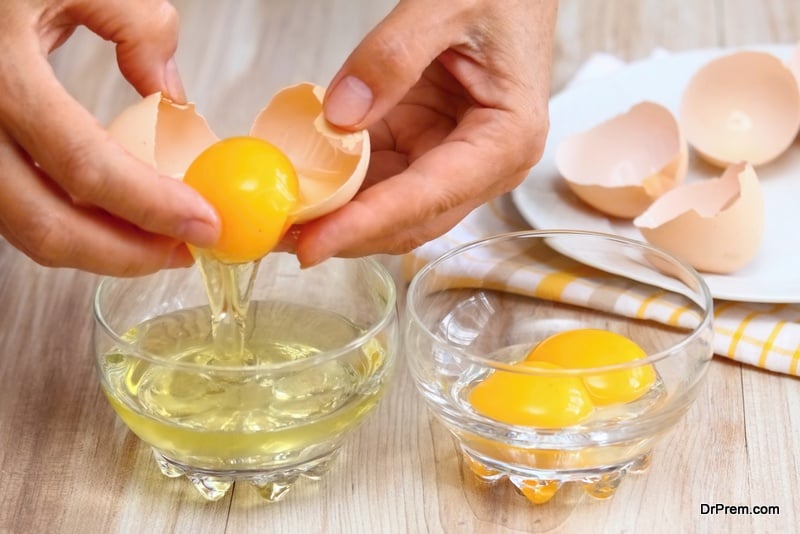 This is a breakfast themed mask which is best for oily skin. You will really then the soothing mixture of egg yolks and oatmeal. To make it:
Mix one yolk of egg along with one tablespoon honey and one table spoon olive oil. Add half cup oatmeal to it.
Stir the mixture well and apply it over the face for 15- 20 minutes.
Wash off with lukewarm water and moisturize further.
5. Papaya lightning mask: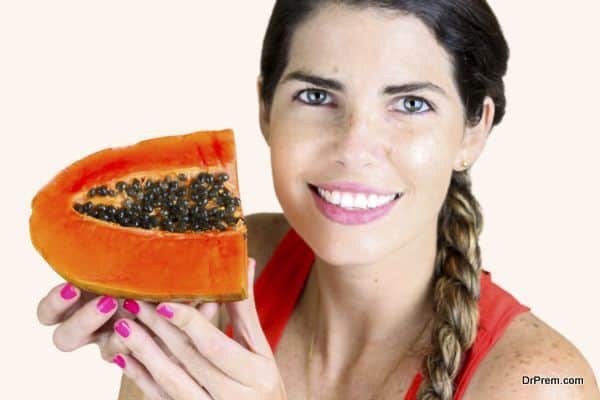 This mask is best for those suffering from uneven tones, sun spots and hyper pigmentation. Here's how you make it:
Blend two tablespoon honey along with half cup of mashed papaya
Apply the mixture gently over the face for 15 minutes
Wash and moisturize further.
6. Citrus honey mask: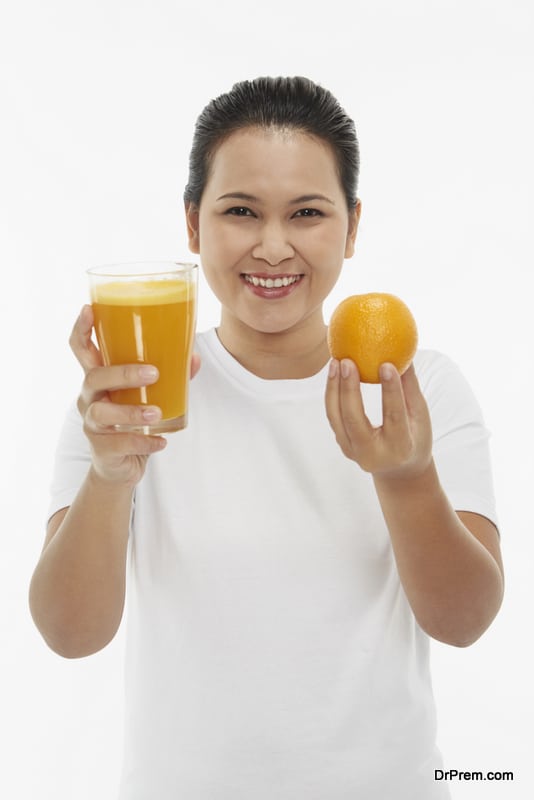 It is an orange based honey mask which is good to fix up dull skin and give it a pretty, bright glow. To make this mask:
Mix three tablespoons of orange juice and a quarter of honey.
Apply the mixture on face and leave for 15- 20 minutes.
Rise using lukewarm water and do not forget to moisturise.
7. Mayonnaise face mask: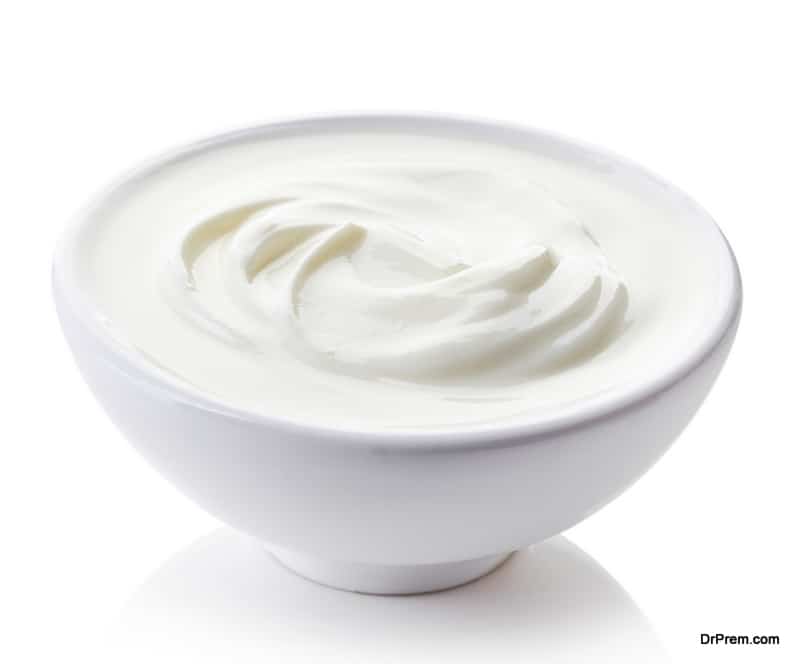 Why to spare out money on chemical treatments and creams when you can get the best soothing mask at your home itself? Use this egg- mayonnaise facial mask for a gentle glowing skin. Making it is very easy.
Spread the egg- mayonnaise on your face.
Let it stay for 20 minutes
Wipe and rinse with cold water.
8. Yogurt face mask: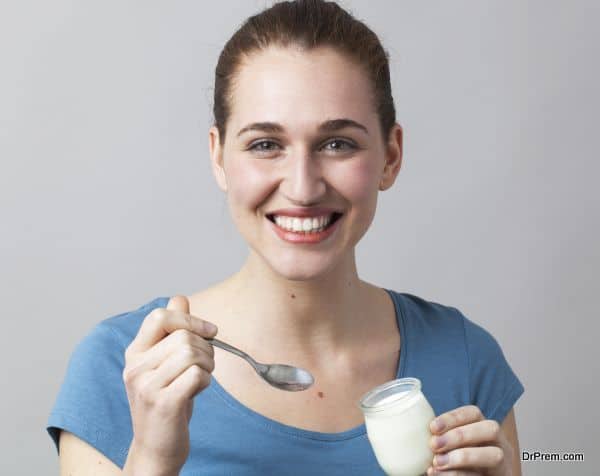 Yogurt face mask can cleanse the skin well and can tighten up the skin pores. To make it:
Apply some plain yogurt on the face and sit for 15- 20 minutes.
To revitalise the mask, mix a table spoon of yogurt with a quarter spoon of orange pulp and a teaspoon of aloe vera. Let the mixture stay on the face for 5- 10 minutes.
Wash off and moisturise
9. Egg facial mask: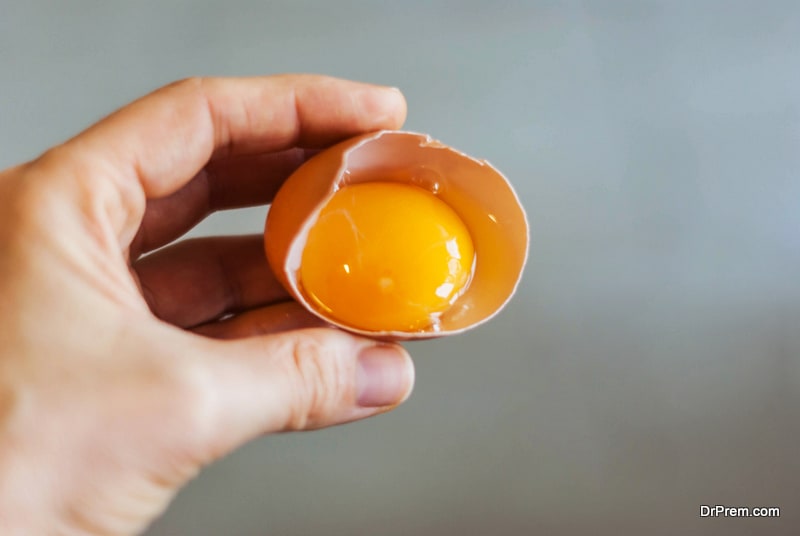 Grab one egg from your refrigerator to pamper your skin. For those with dry skin must separate the egg to beat yolk as they need to get moisturised. For oily skin one must use egg white with a little honey or lemon added to it. For normal skin holders, the entire egg is good for them. For this mask all you need to do is:
Apply beaten egg for about half an hour and rinse it out. You will get a clear fresh face.
10. Yogurt strawberry facial mask: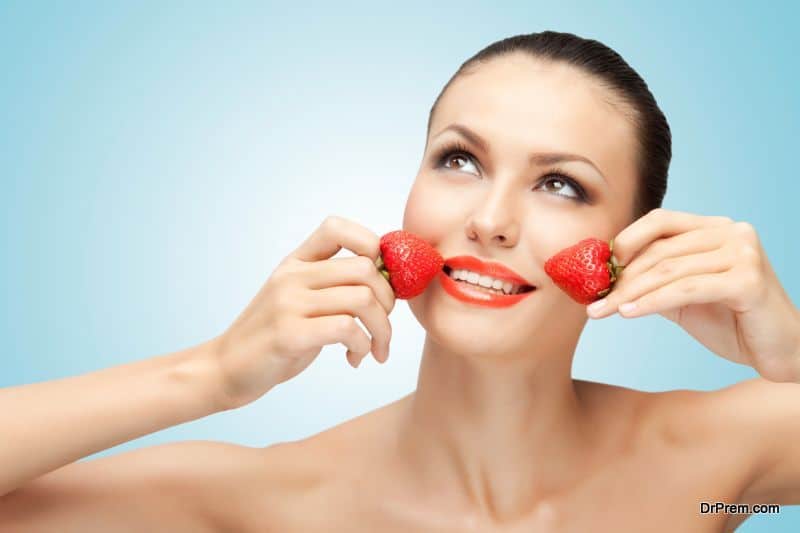 To get a skin refreshing treatment, this facial mask is excellent. You can easily make it by:
Mash a handful of strawberries with three tablespoons of ground almonds.
Add two spoons of milk and yogurt to make a pasty moisture
Apply it over the face to get a soft and smooth skin.
Use within 24 hours after the mask has been prepared.
11. Honey facial mask: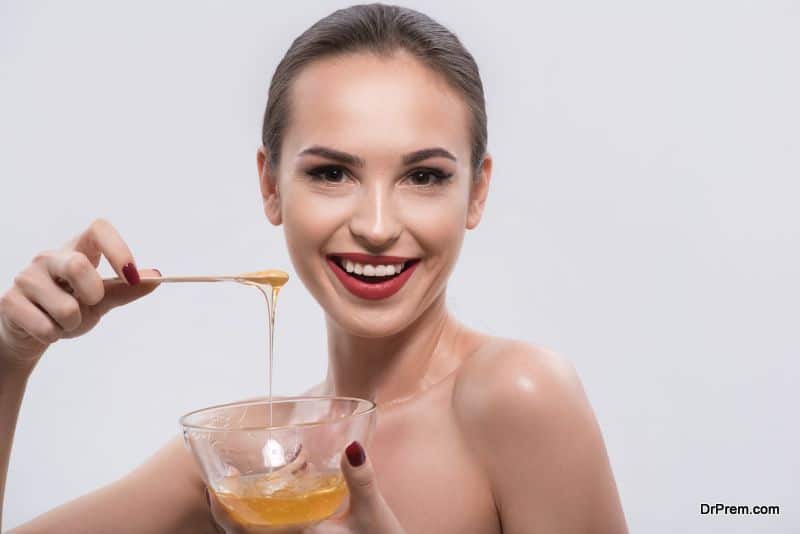 To make this homemade face mask of honey to get a youthful skin:
Start by heating 2/3rd cup of instant oats in ½ cup water until it gets thick.
By that time toss half cored apple with one spoon egg white, 2 tablespoon honey and 2 tablespoon yogurt.
Blend all the ingredients at a pulse rate of 45 seconds.
Add to it the heated mixture of oatmeal's.
Blend the mixture for 20seconds further.
Apply it on face and let it stay for 15 minutes.
12. Youthful skin mask: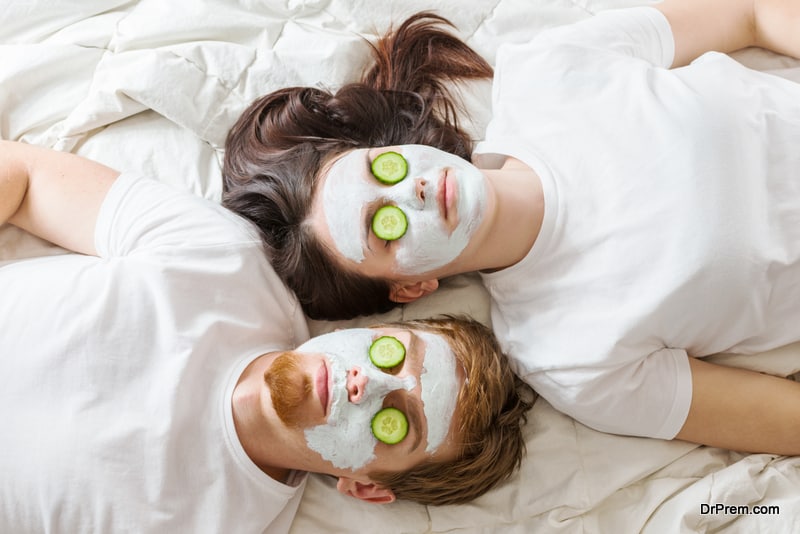 This homemade face mask for youthful skin has banana as its main ingredient. Banana is an astringent and can tighten the skin of the face. Also it tightens up the pores and reduces wrinkle appearance on the skin. To make it:
Mix 1/4th cup whipping cream to medium sized banana.
Mash them up together and add to the contents one capsule of 500- IU vitamin E capsule.
Stir the mixture well and apply it on to your face.
Wash it off with warm water after keeping for 15 minutes.
13. Facial cleansing mask: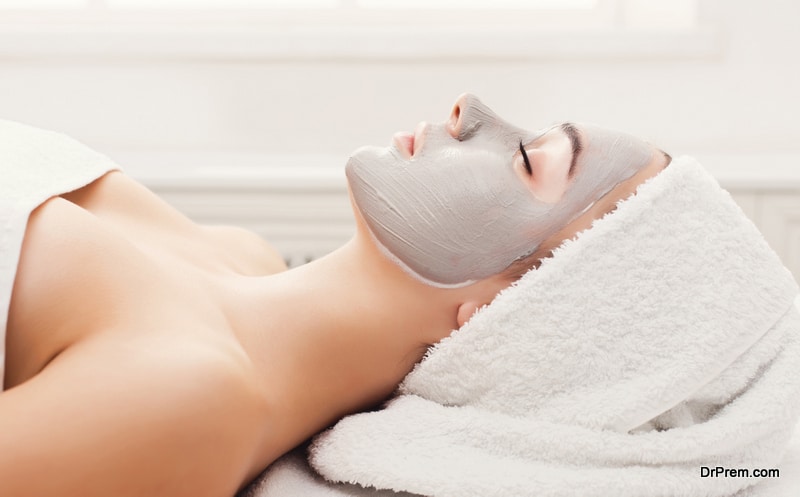 This homemade face mask is recommended for the people with oily skin at a young age. Here's how to make this mask:
Take a packet of dry yeast. Mix about 7 grams of packet in 3 drops of lemon juice and 2 tablespoon water until a paste is formed.
Spread the mixture over face for 15 minutes.
Rinse it off to get deep and refreshing nourishment.