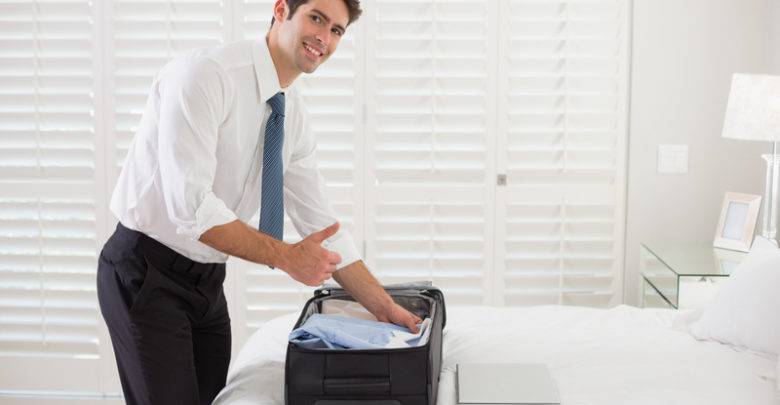 You want to look your best at your best friend's destination wedding, and not like a wrinkled mess, as your formal gown somehow managed to get all crumpled and wrinkled on your journey there. You may have gone through despair when your formal shirt and jacket does not look so tidy and sharp anymore and you are now dreading to go the all-important meeting, which you came specifically to attend. Take a look at these insider tips on how to keep formal clothes from wrinkling in luggage:
How to keep formal clothes from wrinkling in luggage
Roll up your clothes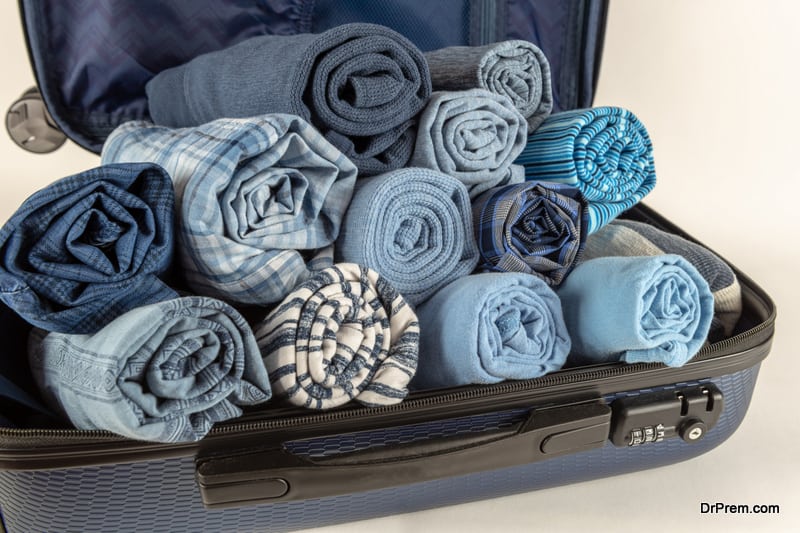 On a business trip, you would have to carry several formal clothes. The best solution is rolling them – roll the pantsuit from top of waist to hemline, and place it in the suitcase. After folding blouses once, roll them top down and pack down. This option works well for light sweaters, ties, dress socks and casual trousers, if your business style is semi-casual.
Overlap the delicate clothes
If you're going on a vacation, or business plus pleasure trip, you may need to pack some formal clothes, pack dresses, maybe a silk shirt or top which can do double duty as officewear and evening wear. Problem is, silk is one of the items which gets wrinkled easily. One of the ways to keep it wrinkle-free is to pack it in between other clothes – i.e. lay a silk item, then a cotton one, then again another delicate fabric and a cotton or other heavier clothing item on top. This will keep formal clothes from wrinkling in luggage.
Buy tie and shirt travel organizer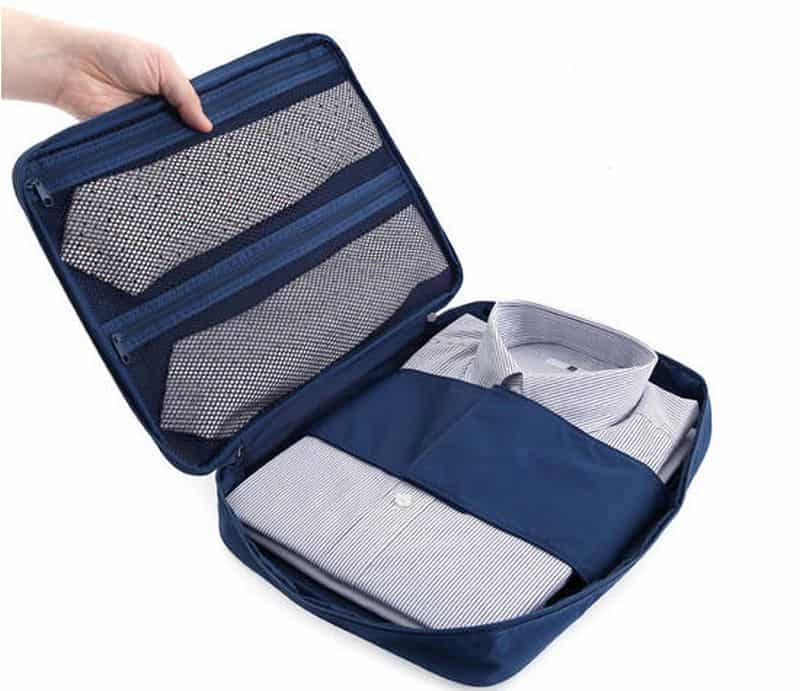 One of the most hassle free ways to keep formal clothes from wrinkling in luggage is to buy a travel organizer, such as the one from Pack Tidy. It fits easily into a travel bag, or backpack and keeps the clothes free of wrinkles. Travel organizers are handy things especially if you have hectic meetings scheduled back to back and do not have the time to get any wrinkles out of your best shirt. Now, you can go out there and impress everyone with your crisp attire!
Save the dry cleaning bags
Business clothing are prone to getting crumpled. Before your trip, you can get them dry cleaned and pack the clothes with the dry cleaning bags, after making one fold, or lay them out flat, if you have a big suitcase.
Hair Straighteners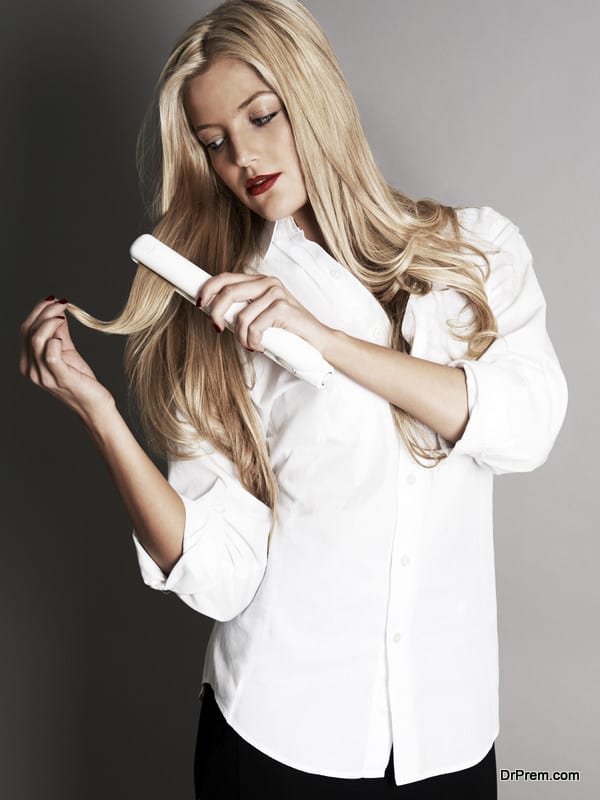 Never imagined your hair straightener could take care of your wrinkle free travel dresses, did you? They actually work like an iron, when kept at a very low setting. Hair straighteners are perfect to iron out collars, hemlines and button downs. More reason than ever to pack your beloved straightener.
Blow dryers
Not everyone has hair straighteners; even hair dryers will do the job. Carry your own or use the hotel blow dryer. Damp the wrinkled area with a piece of wash cloth, or towel, and then dry it with the dryer. You will see the wrinkle vanish in no time!
Collar and belt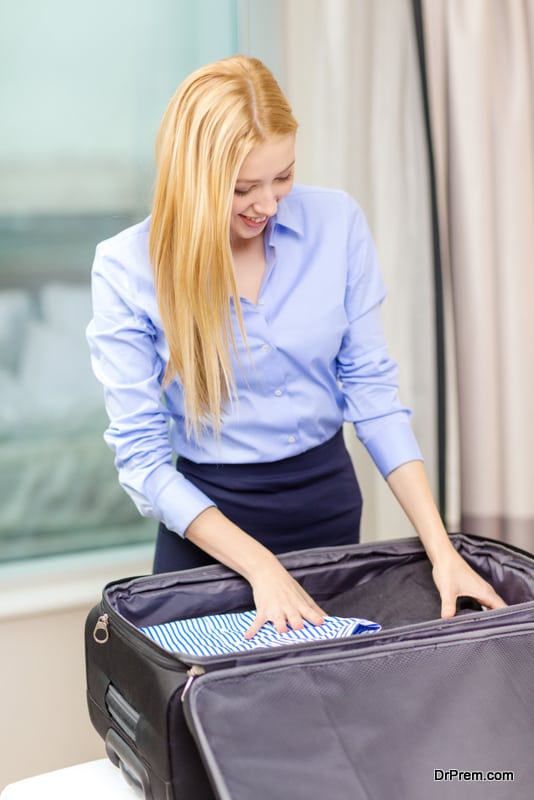 Another tip to remember on a business trip is to fold the collared shirt in the normal way, and then place your belt which is tightly wrapped inside the collar. Allow it to expand, which would keep the collar in shape. Once you have tried this method, you will be using this tip for all your business trips.
Use a spritz
Try using wrinkle removers such as Downy. These spritzes are to be 'spritzed' on the problem areas. Then all you have to do is wait for it to dry. Choose a spritz which has a nice scent. Pack a spritz if you have to attend a wedding, but do try it out at home on different types of fabrics, learn the way how to use them before flying out. This is one of the ways to keep formal clothes from wrinkling in luggage.
Choose wrinkle free fabrics
Thanks to advances in garment manufacturing, we have access to several varieties of wrinkle-free fabrics. So, it could be a good idea to pack dresses which are made out of fabrics which do not get any wrinkles. Wrinkle free travel dresses, a business suit, collared shirt and skirt, trousers can be made out of this materials so that you have no problems at all when you reach your destination.
Packing folders
Just like travel organizers, you get packing folders too. 18 inch packing folders can hold up to 8-12 clothes. You can pack all your delicate clothes in the packing folder and be assured that they would arrive in perfect condition when you reach. It's one of the best buys which would last for a long time to keep formal clothes from wrinkling in luggage.
Don't over pack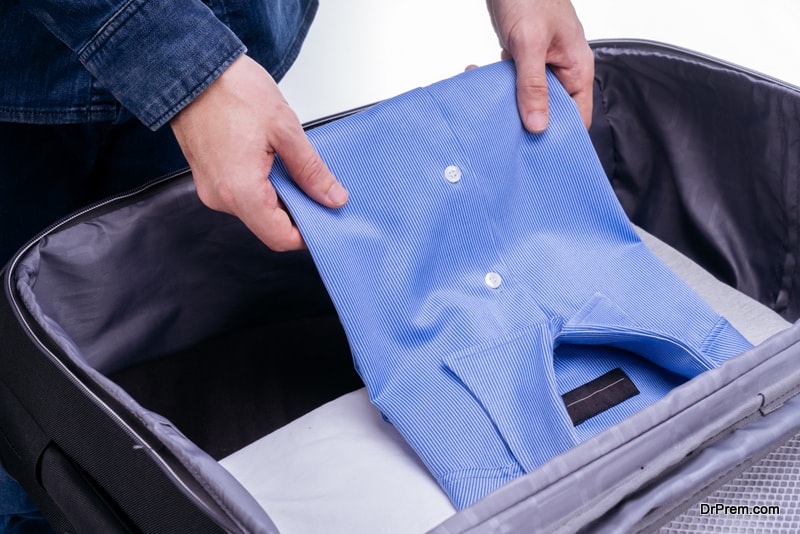 All the wrinkle free tips will be of no use if you over pack your suitcase. You may be under the mistaken impression that if clothes are packed tight, then they do not get wrinkles. But this is far from the truth. Clothes actually need some 'breathing space', and move about a little. Stuffing your bag or suitcase with tons of clothes will actually foil your efforts to arrive with ironed clothing.
Tissue paper
Ever wonder how the shirts and trousers are absolutely wrinkle free when you buy them. Think back and you will remember that there is usually a tissue paper inserted in between the clothes. Use the same tissue paper which you use for packing gift bags. You need to learn how to fold your clothes in the right manner. It's among the simplest hacks to keep formal clothes from wrinkling in luggage, and used effectively by hordes of travelers over the years.
Garment Bag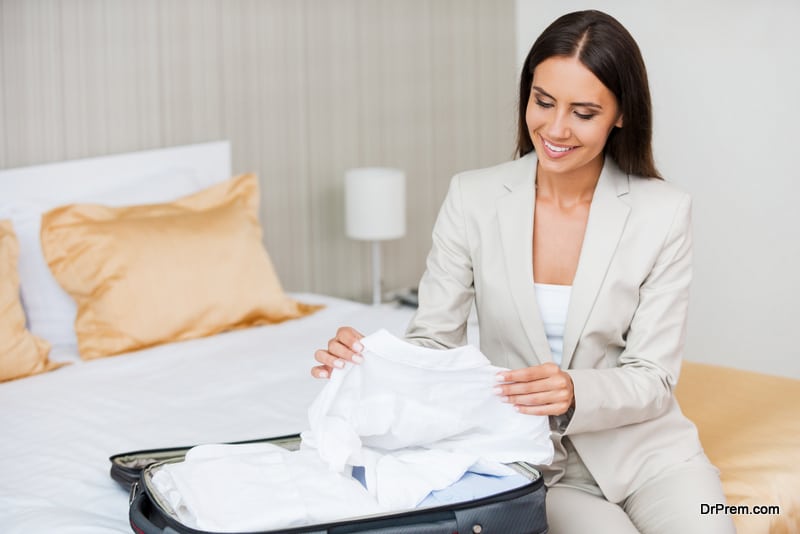 Garment bags are smart purchases – it doubles as a suitcase and as a protection for your clothes. There is space for toiletries, undershirts and underwear and still your clothes will remain pristine.
Arriving at your destination and discovering your formal clothes peppered with wrinkles is an experience no one ever wants. You can follow the tip/s you are most comfortable using and go prepared on your trip, knowing you already have a solution for wrinkled clothes.