If you're the owner of a pair of awesome long legs, then you definitely are lucky! You can wear floor length gowns and look majestic, unlike some of us. But when it comes to day to day wear, you can try out some tips and tricks to make your short torso look proportionate to your long legs. You can dress to emphasize your supermodel legs and look glamorous and stunning on a daily basis. It's not hard at all – just follow these tips and you'll look your best all the time:
10 dressing tips for long legged women
Ladies with long legs often try to hide their height. But we say, embrace your height and turn it into your best asset. There are many ladies with long legs who have done so wonderfully, take Naomi Campbell, Liz Hurley and Gisele Bundchen as excellent examples. You may not be crazy thin like supermodels, (we no longer find that body type desirable anyway!), but if you're slim, and you feel awkward about your height, don't be. There are many women who would love to be as tall and 'magnifique' as you. So don't be afraid to accentuate your height and make it one of your best assets. Just follow these style tips and you'll be the most admired, stylish, long-legged beauty in the room!
Long dresses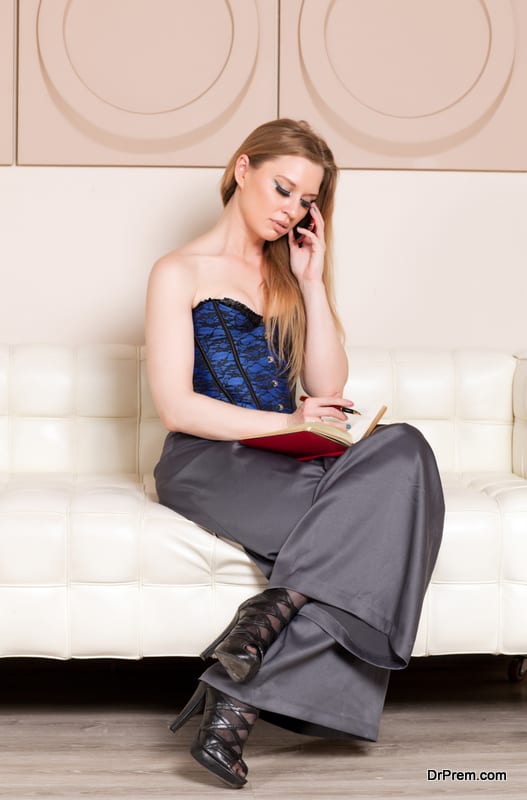 Dressing tips for long legged women say that long dresses which give off a bohemian chic vibe will suit all the ladies with long legs. You'll look great with long, ethnic dangling necklaces, hoop earrings and bangles. Simple A-line white dresses and in summer, bold flower patterned dresses look amazing and is one of the best fashion ideas for leggy body. BTW, no babydoll dresses as these have empire waists and create the illusion of an extremely short torso and make you long legs look even longer.
Wear oversized jeans
Oversized jeans are one of the best fashion ideas for leggy body as they will fit you like a second skin. Tall women can carry oversized jeans perfectly, and you're slim you can opt for unbleached jeans which nip at your waist. If you've been blessed with a full figure, then flared, thigh hugging trousers will suit you the best. For shoes, you can choose ballet pumps or flat boots.
T-shirt dresses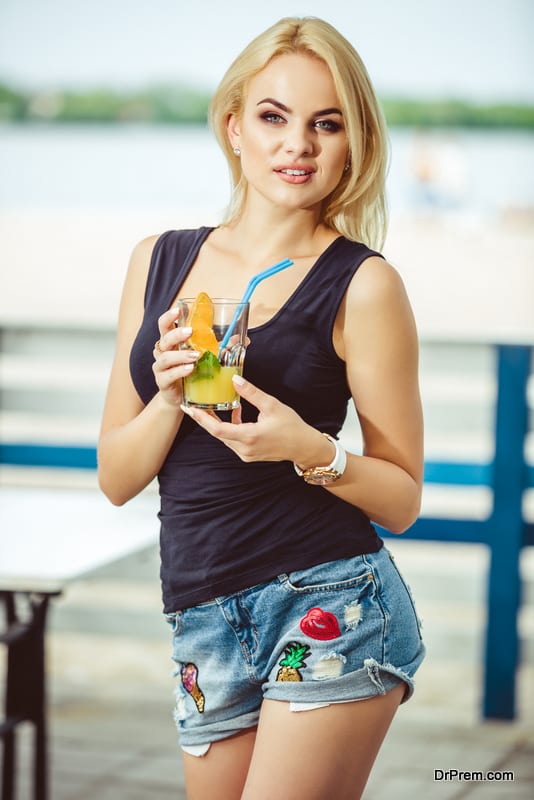 Show off those lovely long legs in a cute T-shirt dress, especially in spring/summer. Wear flat sandals or flip flops. It's one of the dressing tips for long legged women you can't go wrong with. This will enhance your wonderful long legs and you can be sure to be the center of attention. T-shirts would look good on you too, over jeggings, leggings or jeans. Wear this with ballerina pumps or trainers during the day, and at night, add some glamour with heels and accessories, such as long earrings or hoops.
Dresses which flatter your figure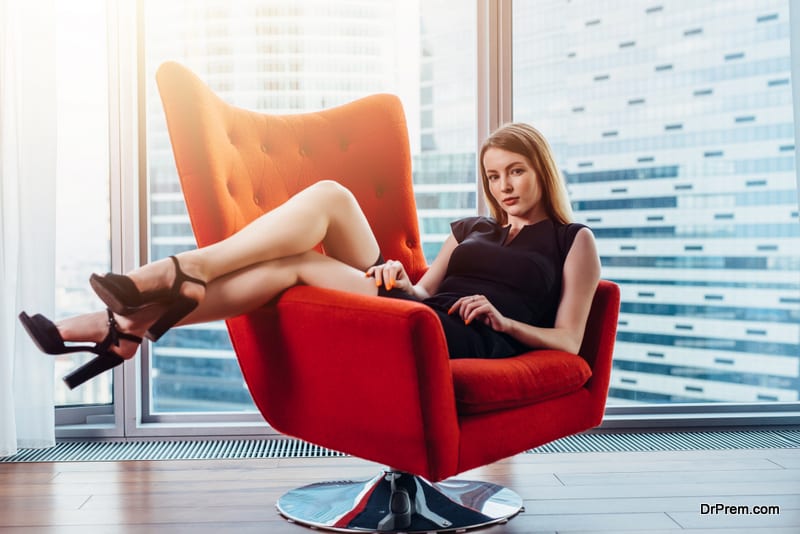 Dresses which fit below your natural waistline like those with drop waists will create a nice length through the midsection. Faux wrap dresses in A-line shape is also an excellent fitted option as it will give you a beautiful, classic defined shape and is one of the best ways to dress short torso. 
Cigarette trousers
Encase your legs in elegant cigarette trousers such as those worn by Audrey Hepburn. These high waisted, narrow and ending just above the ankles. Cigarette trousers are back in fashion, and you'll be quite the graceful fashionista in these trousers. Dressing tips for long legged women dictate that with cigarette trousers you should wear a white shirt or white vest and cardigans. No OTT jewelry but very minimalistic accessories go well with this look.
Leggings and skinny jeans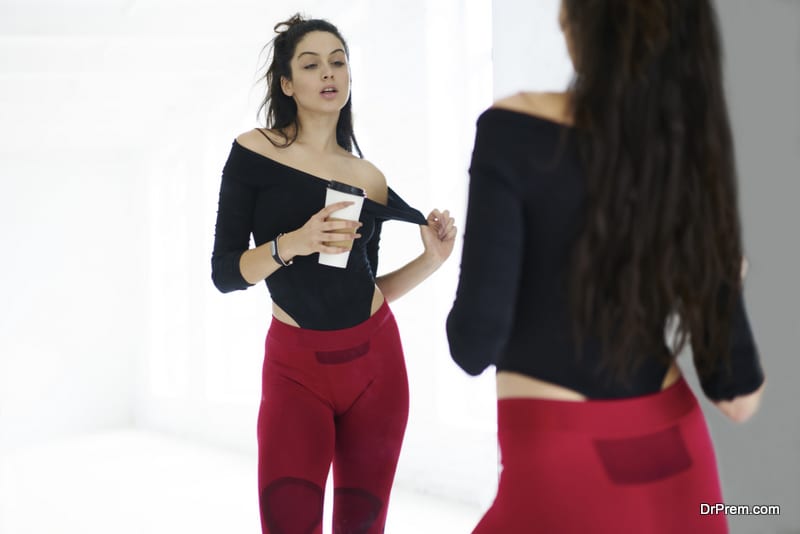 If you don't like to bare your legs, team t-shirts or ultra short minis or short dresses with cotton leggings in the daytime and lycra leggings in the nighttime. Heels and ballet pumps both look good with leggings.
According to dressing tips for long legged women, the narrowest skinny jeans is best for long legs. Choose black jeans and go for the all black style. Big hips can be hidden under a gorgeous tunic. If your figure is on the slender side, you can choose a short shirt/T-shirt or a man's gilet. Ankle boots and heels are the choices for footwear for this look.
Shorts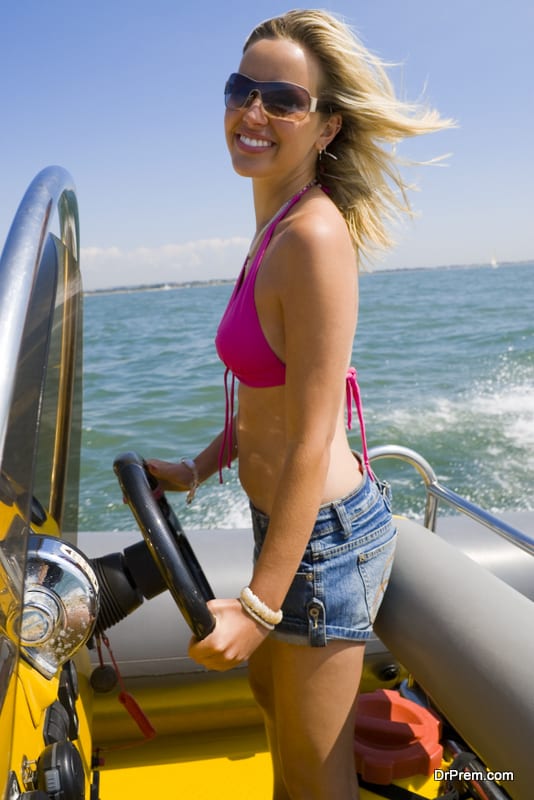 You might be wondering which kind of shorts would suit you best. Denim for summer and tweed and woolen shorts for winter is the solution. Tiny hips call for trousers with mid-calf boots. A dressing tips for long legged women who have big hips is to wear short shorts which would emphasize the long legs and make you look slender.
Round toed shoes with ankle straps
With a tiny heel, round toes and ankle straps will suit you if you have thin ankles.
Necklines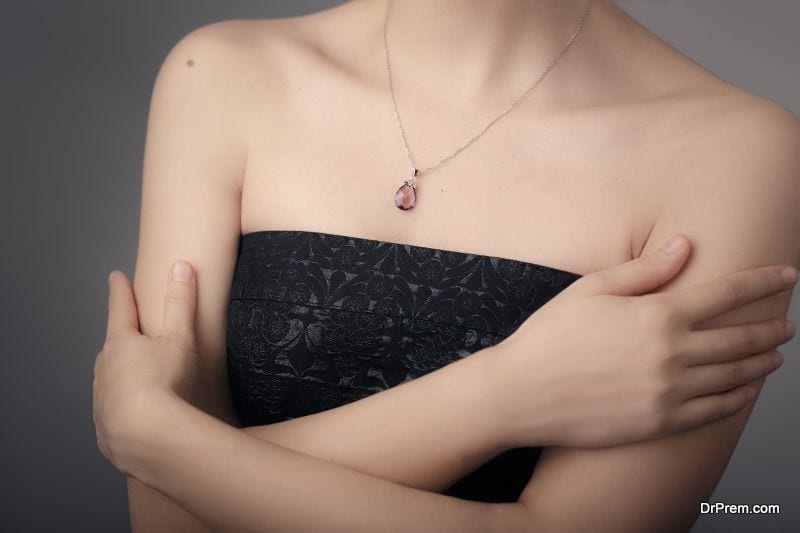 Try exposed necklines such as scoop neck or V-neck which elongates the torso, and is one of the best ways to dress short torso. Another excellent way to camouflage short torso is wear shirts untucked and choose tunics over leggings/jeggings/skinny jeans. Medium-long length tops will make your torso look long.
Ballerina pumps
These shoes are a must-have in every tall woman's shoe closet. You can wear black pumps with everything – jeans, shorts, skirts, dresses and black trousers.
Footwear
To walk around comfortably, wear platforms with your dresses, if you find heels uncomfortable.
Mid-calf boots
As for boots, the mid-calf ones are considered to be the best. They look stylish and even flat ones make you look stylish and glamorous.
Heels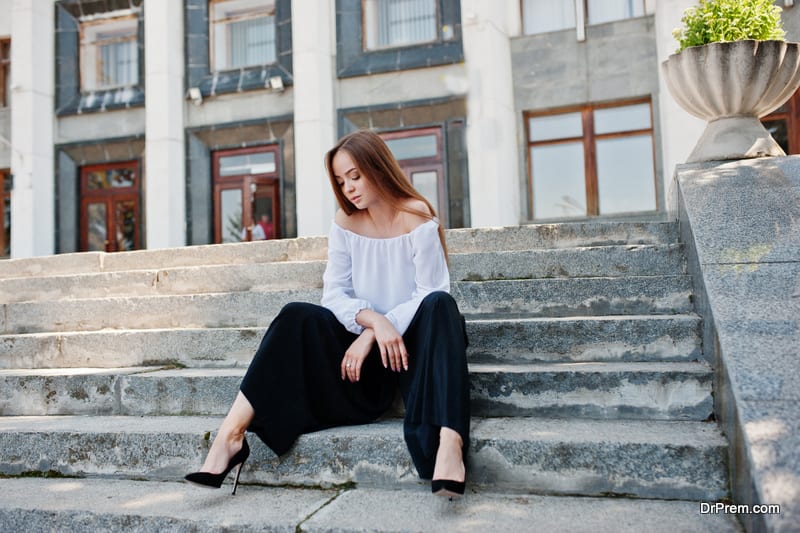 Being tall doesn't mean you can't wear heels. Heels flatter thick ankles and calves and round toed heels also hide big feet which accompany tall women. 
Belts, colors, patterns
Bright colors and bold patterns can also be used in order to trick the eyes of the onlookers away from short torsos. As for accessories, long necklaces and earrings, scarves will elongate the torso and create a visual balance between the two halves of the body. Choose skinny, thinner belts over wide belts as the wide belts will make short torsos look shorter.
All the dressing tips for long legged women will make your height an amazing asset. When you're dressed impeccably, you will feel more confident and happy, and with these tips, you just can't go wrong.