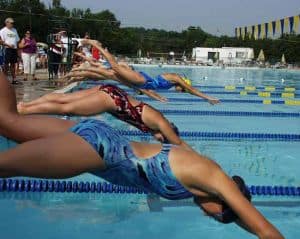 People know the importance of looking slim and smart. Now days, people are shifting to easy to maintain diets. One of the easy to maintain diets is The Cookie Diet. It allows people to carry on with their current lifestyle while providing weight loss results. Dieticians recommend this diet to individuals who wish to lose few pounds from their body.
The Cookie Diet
The diet is not a new one. However, it seems to gain more popularity in the current era. The Cooke Diet was introduced by Dr. Sanford Siegel in 1975.
The requirements of this diet are quite simple and straight forward. The diet demands an individual to have 1 regular low calorie meal along 6 cookies. Going on with this diet won't cost you much. The cookies contain additional fiber and protein which provides an individual with essential nutrition. You are recommended to have vitamin supplements in order to meet nutritional inadequacies.
All you need to do is to replace your breakfast and lunch with these cookies. You might have to bear severe starvation in the first few days. However, you will get used to it within few days. The key is to drink lots of water as it will keep you full and cleanse your body.
For the low calorie supper, you can have skinless chicken breast with steamed vegetables. You can have all types of lean meats. Fish is a good option to include in this diet. With such a dinner and 6 cookies a day, you will be able to restrain yourself from going above 1000calories per day.
The diet is no magic, so have patience. You might start seeing weight loss results after a month of following this diet. Don't consider cookies as a weight loss instrument. Cookies alone cannot help the cause of weight loss. You must reduce carb and fat intake in the dinner meals. Start changing your eating habits and indulge yourself into a healthy lifestyle.
The cookies are available in many flavors so pick the one of your choice and enjoy the benefits of Cookie Diet.