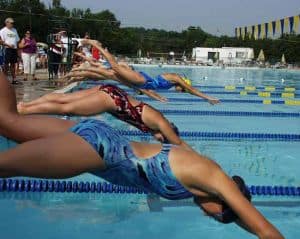 Chris Downie has come up with a spectacular diet that promises to reduce significant weight in 28days. The diet allows an individual to follow a breakthrough plan to get fit and transform life. You can shed extra pounds from your body to achieve the ideal figure back.
Spark Diet
The diet is based on 4 distinct stages:

Fast Break – Dieter needs to follow the diet by focusing on specific goals such as nutrition, motivation and fitness.
Healthy Diet Habits – The dieter needs to develop healthy eating habits to stay with him/her for the remaining life. The technique includes controlling quantity in each meal, drinking a lot of water and doing exercise consistently.
Lifestyle Change – The particular phase makes an individual realize that this is not only a short term diet as it's a whole lifestyle changing package.

Spread the Spark – You are recommended to spread the information to others who need weight loss solution if you are satisfied with the overall "spark" experience.
Nutrition
Spark Diet allows an individual to consume 1500 calories a day on average. Dieter must have couple of snacks along 3 main course meals. The diet should be based on consuming high carb, moderate fat and low protein foods.
Dieters are recommended to introduce the "super foods" to their meals in daily life. Almonds, broccoli, onions, tuna, garlic, blueberries, apples and other similar items are included in the "super foods" category. These foods improve immunity system while boosting mind and body.
Fitness
The diet emphasizes on staying fit. Dieters should indulge themselves in exercises such as crunches, biking, swimming, tennis and weight training. Have 10minutes workout daily to stay fit.
Spark Diet has no strict nutrition guideline manual for the dieters. You may simply workout daily, include the super foods, drink plenty of water and eat healthy food items to see weight loss results. Avoid eating high fat, simple carbs and meat except lean meat.