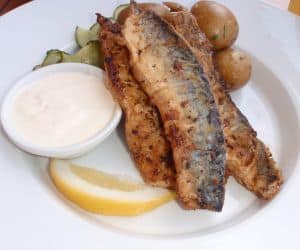 Dieters fall off track due to cravings for sweets while not being able to cope up with hunger. A diet has been revealed which is the ultimate solution for both these problems. The diet is known as Hollywood Cookie Diet. Now, you can reduce weight by indulging yourself into an easy to follow diet plan. Nothing could be better than this that you are able to lose weight while you treat yourself with your favorite meals.
Hollywood Cookie Diet
The diet has "Hollywood" in its name because many Hollywood actors and actresses have tried this diet and gained positive results. The diet is all about eating cookies daily several times during a day. The cookies contain protein, fiber and other essential ingredients that are able to keep you full. The cookies contain amino acids and fiber content that helps in suppressing hunger.
How Does Hollywood Cookie Diet Work?
The methodology is quite simple yet unique. You are not supposed to decide which foods to eat or not to eat as your main intake are the cookies. You can eat all your favorite meals as the only condition is that these foods must come from healthy sources such as organic food, lean meat and few dairy products.
You must have at least 4 – 6 cookies a day which allows you to gain 500 calories. The diet demands a dieter to eat these cookies for breakfast, mid morning snack, lunch, afternoon snack and evening. In this way, you are able to stay away from all the junk food.
The dinner is upon your liking and mood. You can have veggies and lean protein or frozen dinner and salad. The dinner must range in between 300 calories to 1000 calories. You must keep your daily calorie intake up to 1200 calories which is an ideal figure. You can also keep the diet on as low as 800 calories per day.
By following the diet strictly, you can lose up to 15 pounds per month as it has been proven in the past. The easy to use formula of Hollywood Cookie Diet makes it a spectacular diet.