Dr. Prem's recent trip to Shanghai United Imaging Healthcare Co. in Shanghai-making way for better medical technologies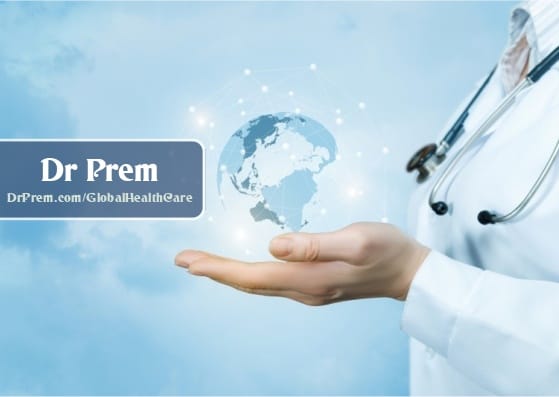 During my last visit to Shanghai I had the pleasure of making acquaintance with the officials of Shanghai United Imaging Healthcare Co. Ltd, which is involved with manufacturing innovative medical equipment and providing medical IT solutions. I was quite impressed by their well decorated office premises and organized production methods. It is evident that this company is highly committed to delivering advanced healthcare solutions in the form of diagnostic imaging, radiotherapy and medical information technology.
The slogan of United Imaging Healthcare Co. Ltd 'Perceive More, Provide More, Access More' tells a lot about its motto of offering best in class diagnostic and radiotherapy equipments by observing the changing needs of patients and doctors. It is continuously pushing the boundaries of healthcare technology and has also achieved commendable success in doing so. It has created a niche for itself in healthcare and also attained international acclaim. The wide variety of equipments produced by Shanghai United Imaging Healthcare Co. Ltd shows how it has traveled from strength to strength since its inception.

Product Lineup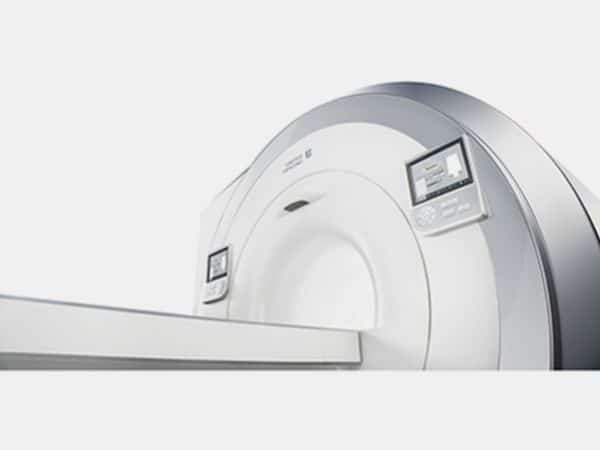 Image Source : United-Imaging.Com
One of the superior machines from the MRI imaging line created by United Imaging Healthcare Co., the uMR560 has combined cutting edge design with high quality core components. The makers have used 16 independent receiving channels that perfectly match with the 16 RF coil channels for reducing data loss during transmission to zero. The FAST technology enables accelerated parallel acquisition. This imaging device is capable of fast imaging and fast suppression due to the integration of 50 cm imaging field-of-view. Its high density coil produces high quality MR imaging. Another innovative technology used for making it is the SlideIN technology for head and neck combination coil.
Image Source : United-Imaging.Com
The EVA material of the coil weighs just about 0.4 kg. The shoulder coil is adjustable to different shoulder sizes for making orthopedic imaging possible. The monitoring window lets professionals adjust the imaging parameters. The user interface switches quickly between Chinese and English for seamlessly adapting to user preferences. Full load stress testing has been done to ensure that the machine operates continuously at full work load. Streamline patient table and unibody aluminum control panel has added an aesthetic brilliance to this human oriented design.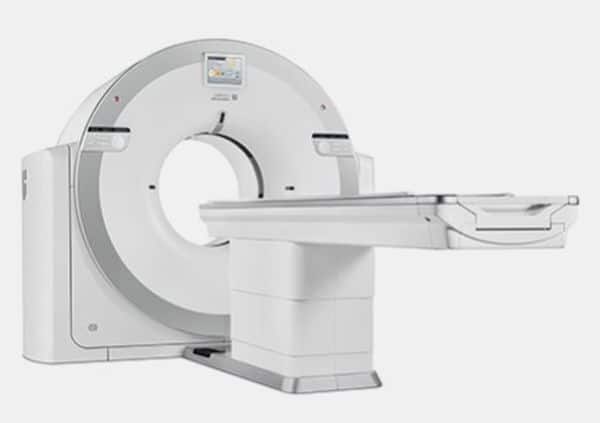 Image Source : United-Imaging.Com
Keeping the demand for isotropic resolution imaging, low dose scanning and affordable operation cost in mind, United Imaging Healthcare Co. has designed the world's very first 16 slice CT having 3D isotropic resolution. This CT machine offers superior clinical images for accurate diagnosis. It has been manufactured by merging state of the art technology with best in class hardware. It promises to offer high resolution 3D isotropic resolution imaging at reduced radiation dose and low operating cost. Its IST Instant Scan Technology decreases the wear and tear of equipment due to heavy or prolonged use. ISTTM not just shortens scan preparation in emergency situations but also reduces the operating costs. Its X-ray tube has higher heat capacity and reveals more image details through small focal point. Its unique KARL 3D technology reduces radiation up to 66% without compromising with image quality.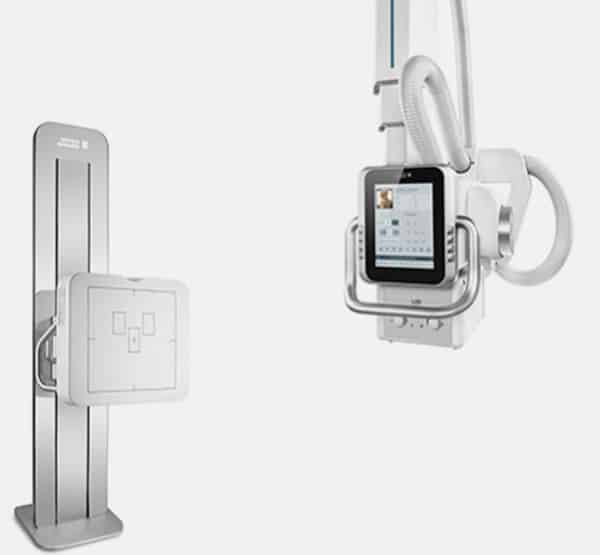 Image Source : United-Imaging.Com
Another excellent product from their expansive line is the uDR 580i which offers efficient workflow along with excellent imaging chain. Its automated electromechanical system and intuitive management software makes daily work easy and smooth to execute. The flat panel detector and X-ray tube are capable of moving in a synchronized manner in horizontal and vertical directions for reducing positioning time. Touch activated capacitive screen offers ease of control and lets the professional operators set parameters swiftly. The multi-lingual voice prompt system of uDR 580i uses pre-recorded and frequently used prompts in different languages for high patient throughput. This machine provides All in One workstation that integrates the different procedures like patient registration, image acquisition, browsing, printing and confirmation. The advanced flat panel detector makes visualization of microstructures possible by acquisitioning matrix size images. The Magic Mirror image optimization technology makes use of post processing algorithms for enhancing image quality.
4) uDR 770i
Image Source : United-Imaging.Com
The superior DR system known by the model name uDR 770i designed and manufactured by United Imaging Healthcare Co. is ideal for the modern radiology departments, responsible for providing accurate and reliable imaging services. Its well integrated automated electromechanical system and intuitive management software make daily work smooth and easy to complete. Manual and automatic adjustments, one-click upright reclined position switch and one key intuitive positioning improves work efficiency significantly through synchronized movement of the tube and the detector. It too has got capacitive touch screen for easy controlling and multi-lingual voice prompt system. The plug and charge mechanism integrated with inductive charging makes it possible to charge this machine wirelessly. The uExceed Software Platform in it offers features like simultaneous multi-patient management, unique user habit memorization and automated smart adjustments.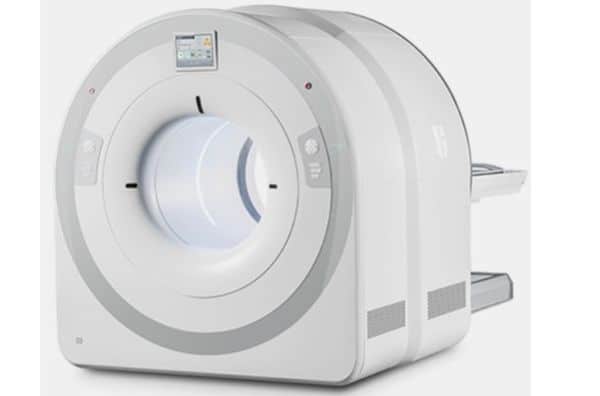 Image Source : United-Imaging.Com
The uMI 510 is a one of a kind clinical whole body PET-CT scanner designed by the experienced techies working for United Imaging Healthcare Co. It is equipped with world's
first 96 ring detector system and delivers precise molecular imaging results. Its incomparable resolution detects small lesions quickly, reduces false negative rates and enhances doctor's confidence in diagnosis. More than 100,000 crystals have been seamlessly assembled for getting high resolution images and producing as many as 191 slices with the thickness of 1.2 mm of bed position. Hyper UVT Image Reconstruction Algorithm is applied in PET-CT reconstruction for delivering better clarity and image resolution. Its high density matrix helps in precise image reconstruction and accurate quantitative analysis for clinical diagnosis and research. Low radiation and human centered design make it ideal equipment for modern radiology centers.
Company Overview and history
Image Source : United-Imaging.Com
Shanghai United Imaging Healthcare Co. Ltd excels in developing innovative technologies for healthcare organizations, diagnostic centers, universities and research institutes. It provides innovative solutions covering diagnostic imaging, radiotherapy equipment service, training and medical IT for medical institutes. Through consistent efforts and hard work it has been trying to bring down medical costs, improve healthcare facilities and expand human access to healthcare services. Its products help medical professionals predict patients' pathological changes and enable them to offer timely and effective treatments.
When it comes to diagnosing it offers a full line of advanced medical imaging products. Its computed topography or CT, molecular imaging or MI, Magnetic Resonance or MR, and X-ray radiography or XR provide high definition image quality, low dose technology and increase the efficiency of workflow. With strong focus on research and development, Shanghai United Imaging Healthcare Co. Ltd designs and manufactures advanced radiotherapy equipment supported by real time, high definition imaging technology. Its range of medical IT solutions includes remote diagnosis, training and maintenance. It also has a Corporate Design Innovation Center which focuses on creating value through design, promotes synergy and solves problems.
The comprehensive vision compliments goal oriented mission
Image Source : United-Imaging.Com
The ultimate objective of United Imaging Healthcare Co. Ltd is to become a world-class medical equipment provider and according to what I have perceived it has already touched this vision through its commitment and tireless efforts. Its sole endeavor is to improve global healthcare by delivering affordable yet advanced medical equipments. It strongly believes in talent and seeks professionals who are not just qualified but talented and have an excellent track record. It explores new dimensions of technology to define higher standards for surpassing expectations. Its unparallel service providing capacity is its competitive advantage combined with knack for innovation.
United Imaging Healthcare has formed strategic partnership with Beijing Taijie Magneto Electrical Institute and Beijing URH Medical Technology Research Institute. It has also received fresh financing from an internationally known venture capitalist program. Hopefully, its dream of becoming a global entity and providing world class medical equipments will soon become a reality as it has got the full potential for succeeding.
The article was originally published at Dr. Prem's Global Healthcare Guide