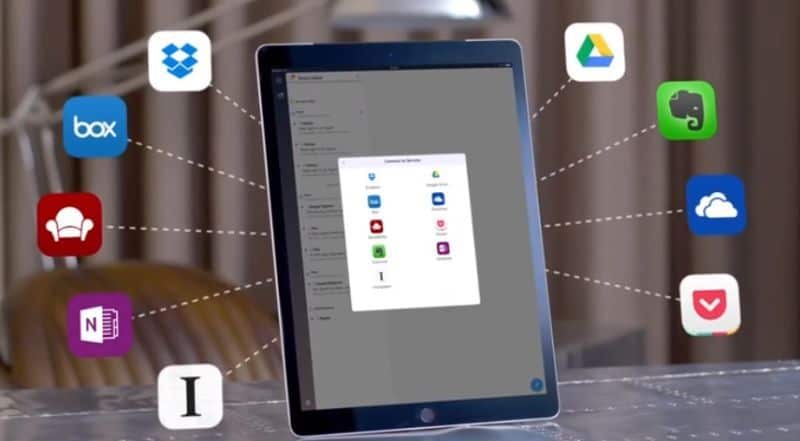 You cannot do without email. Almost all your communication between you and your customers, friends and family happens through email. Sorting through my mail was a painful process, till I found Spark. This 3rd party email app for iOS and Mac devices from Readdle has helped me organize my inbox, find my important mails and much more. Spark's features like labeling, smart search and folders will help you like email again. In fact, I have been able to browse through 3000 emails in no time at all. Let us look at some other great features of Spark that is worth highlighting:
Works with any email id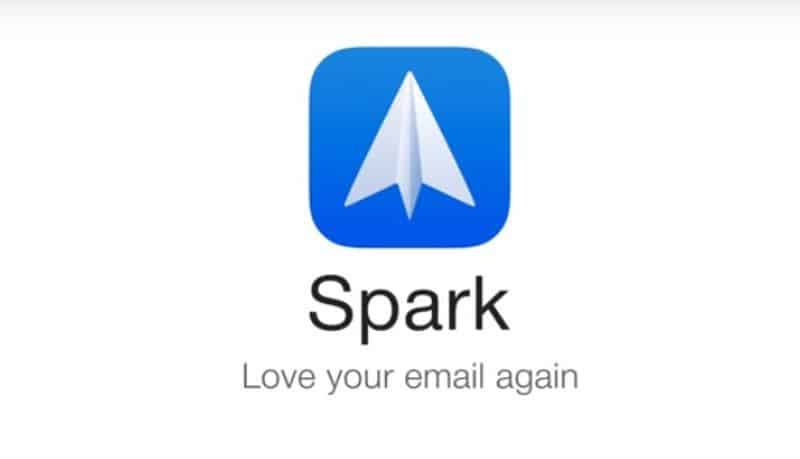 Image Source : SparkMailApp.Com
Spark can work with any IMAP email server, such as Gmail, Yahoo, iCloud, Outlook or Exchange.
All your accounts synchronize with each other to help you work faster.
Customize labels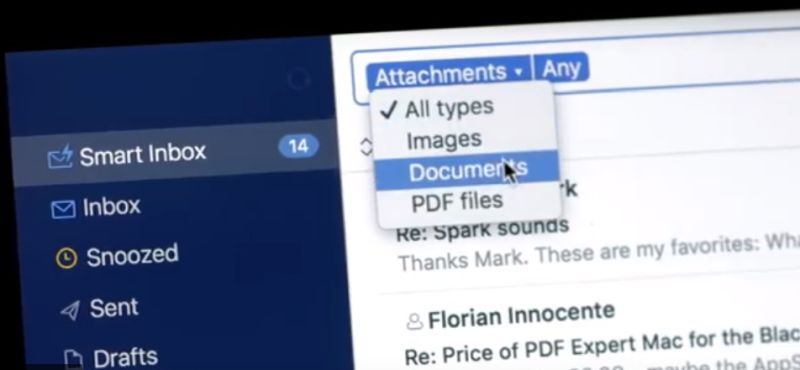 Image Source : SparkMailApp.Com
You can customize your folders, which will help you manage a busy inbox. I customized my folders according to my requirement and now I just have to open the folders I need. You can keep on using your pervious labels if you want, of course. I used to plough through a huge mountain of mails which I hadn't read, but with Spark, with just a touch I can 'pin' or 'flag' to archive, delete and mark them as unread and read. You can categorize your emails into Personal, Newsletters and Notifications.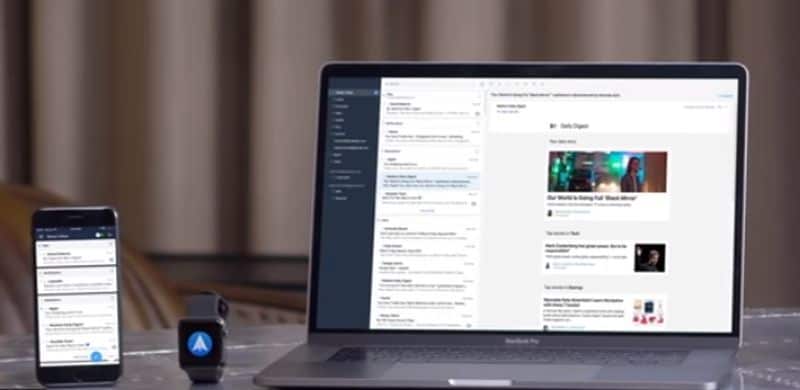 Image Source : SparkMailApp.Com
The 'smart' feature lets you see quickly what is important in your mails, from multiple email accounts, but you do not have to click on multiple accounts. Whenever you get an email message, Spark will sort it and place it in the appropriate folder. All your direct mails will go to your 'Personal' folder, subscription and automated mails will go to 'Newsletters' and mail which is worthy of notification, will be sent to the 'Notification' folder.
This feature alone has made organized my inbox and made things easy for me. It gives me the freedom to check different mail according to their importance in my workflow. Usually, subscription and automated mails caused a huge unread overload, and now I just check those mails when I want to, without them getting in the way of relevant mails.
Important threads have their own group at the 'Seen' group. You can remove sections, pin folders you deem important to the sidebar, and change the number of mails you want to be seen in every section. You can also use keyboard and swiping shortcuts to work faster. You can use a single inbox for all your email accounts, or have a separate inbox for each account.
Find any mail in a matter of seconds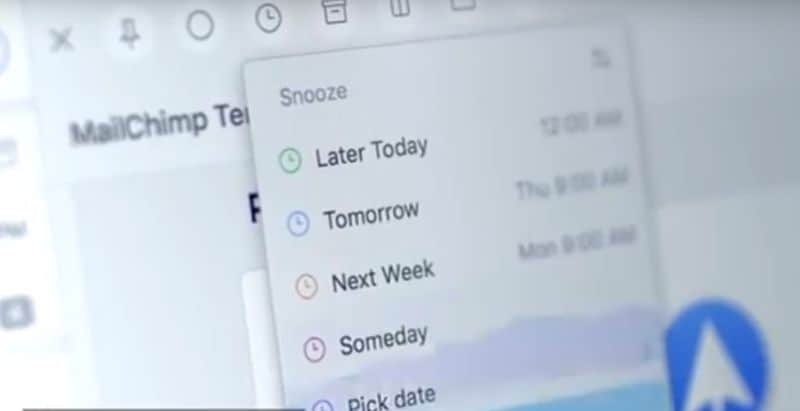 Image Source : SparkMailApp.Com
It used to be time-consuming to search for a particular email, and I had to use many permutations and combinations before I could find the mail I wanted. With Spark, this has become extremely easy. Using their 'natural language' feature for search, I could find the mail I wanted instantly. Just type in the way you think, and this smart app will complete the process.
Snooze your mail
There are certain mails that I wanted to spend time reading, but since the inflow of mails is high, they kept getting lost in the mail maze. Now with the 'Snooze' feature, I can read these mails at my own time, in a relaxed manner. The 'Snooze' feature works on all Apple devices, so that you can select the mails you want to snooze on your iPhone too.
No notification overload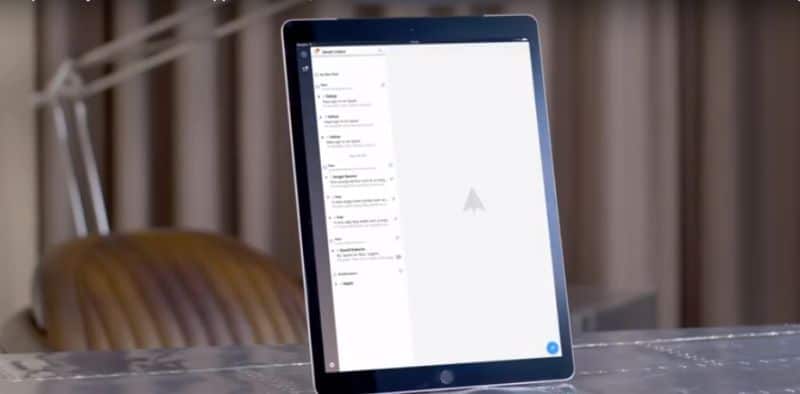 Image Source : SparkMailApp.Com
The ping of notifications will not bother you anymore, as only the mails that are important will get notified. Your workflow becomes smooth when you do not have to attend to each and every mail you receive. 
Get a personalized experience
You can customize Spark to work according to you. You can decide the number of mails you want to view every day, which cards and swipes are shown and so on.
It's truly connected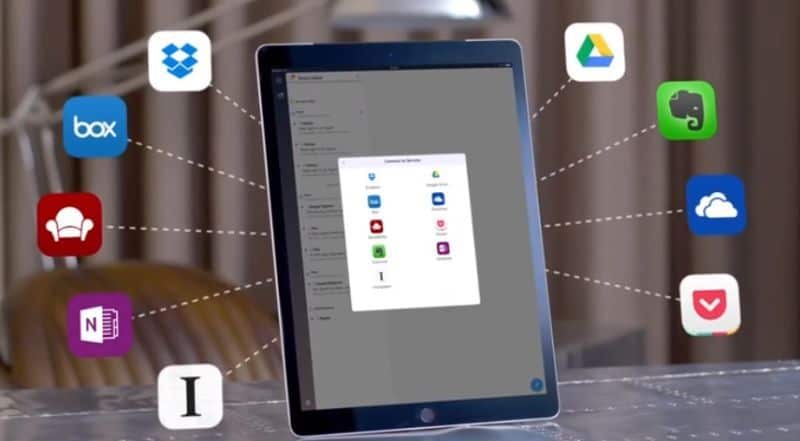 Image Source : SparkMailApp.Com
You can integrate Spark with my workflow, as it supports Dropbox, iCloud Drive, Box, Evernote and many other tools that I use.
Spark is definitely a good app mail manager that is loaded with features and works fast and efficiently. This app helps you utilize your time on other important work instead of sifting through tons of emails. Spark increases your productivity as it decreases the distractions of email, and empowers you to selectively access your email.