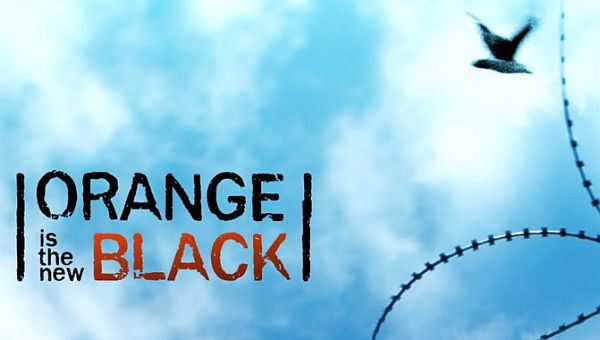 Netflix recently came up with its free promotional app for the hit series called "Orange is the New Black." After receiving grand success in its first season, this show has come up with its second season on Netflix. Thus, its fans may enjoy the new app called OITNA on their iPhones and Android devices. OITNA refers to "Orange is the New App."
Appearance

OITNA is a standalone app that helps users in customizing various types of cards available on it. These cards have the pictures of the show's cast on them. These cards also mention the new season's start date and the tag #OITNB. OITNA is basically a photo-sharing app that allows fans to tailor and replace these pictures with their own pictures and messages. Then, people can share these custom photos with their friends on Facebook, Twitter, WhatsApp, Instagram or SMS. OITNA is a cool app for all fans of the show who wish to share some fun with their friends.
Performance

Users can quickly download Netflix OITNA free from the Google Play Store. It also runs smoothly on any iPhone or Android device. Users can easily upload their own pictures on the heads of the characters and share them.
Quality
The high-quality app is wonderfully promoting the new series among viewers. It is bringing effective and free advertising for the network. Users are also receiving free interesting photo sharing options. It is enjoyable to have their favorite characters' cards that are pre-loaded with images from the show and several meme-ready expressions.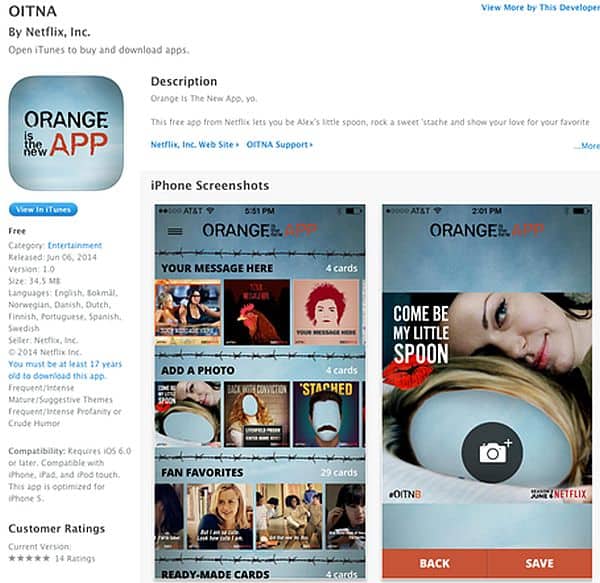 Ease of Use
It is very easy to use OITNA, as it has image-filled cards that simply need your photo uploads or messages. Highly customizable, this app also allows you to share your pictures with anyone on the Web. There are various SMS and social media platform options through which your custom pictures may be shared on a single click. Doing a little photo tweaking in such a simple app is no big task for any user.
Reputation

Coming from a highly reputed source, this promotional app is a great step toward the advertising of a hit show exclusively telecasted on this network. This can be a huge advertising budget saver for Netflix, which is also making it all fun and enjoyment for its viewers.