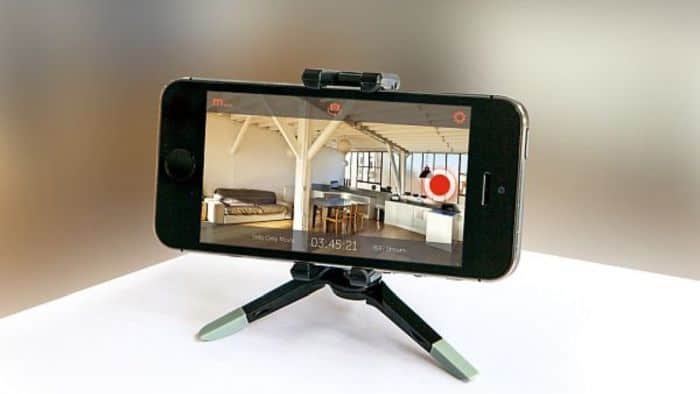 If you are looking forward to experiment with a nice DIY security device, then you do not need to spend even a penny now. Here is the newly launched Manything app that lets you take care of your security or surveillance needs when you are not at home.
Appearance

The Manything app comes with an easy interface and nice features for DIY security needs. These features include an IFTTT channel and a Cloud storage option for 12 hours. It also gives you the flexibility to register using your email address or Facebook ID. After you log in, you receive remote access features that include "Record using this device" and "View my cameras." While the first feature turns your iOS device into a surveillance camera, the second feature lets you access the live video of your home. It also gives you wonderful options to mute videos and to enable the "stills mode," along with customizing the "low-light mode."
Performance

The Manything app is compatible with iOS6 or later devices, including iPod Touch, iPhone and iPad. While you use your old device for surveillance, you can use your new iOS device to check the output sent by the Manything app. In addition, multiple devices can be added to this app to work either as security cameras or as on-the-go viewers. The app also performs well when it comes to customizing motion sensor sensitivity and setting detection zones. It allows you to enable and adjust the frequency of email notifications on motion detection. It also allows you to change the video quality (from 8 fps and 200K to 24 fps and 700K) and enable cellular data when you cannot connect through Wi-Fi. While checking footage, you can also check images of the saved motion activity and access live video.
Ease of use

It is easy to download, set up and use this app. As it turns your device into a DIY security camera, you can fix it as and wherever you want. Then, you can simply press the Record button in red for recording purposes. However, you will have to be innovative to adjust your device on some base. Another problem you may face with this app is to adjust the camera settings. The app only allows it to be done on the original device and not remotely.
Usefulness

This app is great for those who have a spare iOS device and want to experiment to check whether DIY home security serves their requirements. However, it cannot provide you the options and video quality offered by some Wi-Fi cameras.
Value for money

Users can download the free app from the Apple Store on any of your compatible iOS device. Hardly any DIY home security device can beat this free setup.