Tips and Tricks
3D printed skull could herald a revolution in printed implants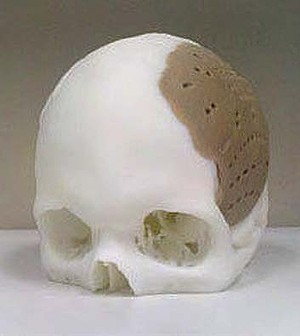 While 3D printing isn't exactly in its infancy, it has been only recently that researchers and scientists have started looking at the broader application areas of this technology. Working on the same lines, a team of scientists at the Oxford Performance Materials of South Windsor have created a 3D printed skull implant, which can herald a revolution in printed implants.
Created earlier this year, the implant has received a nod from the American Food and Drug Administration with a whopping 510(k) approval. After two weeks of the discovery, earlier this month, the first successful surgery using the skull has been performed on a patient in Long Island near Connecticut.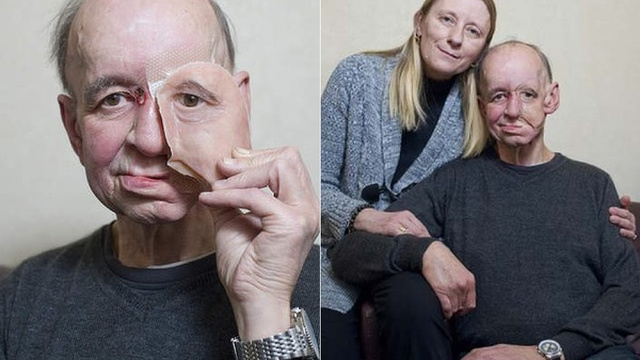 For the implant, Polyetherketoneketone, abbreviated PEKK, has been used as a building material as it is thermo stable, light in weight, durable and does not get degraded by chemical exposure. The company's industrial sector is utilizing this artificial material for manufacturing aircraft and spaceship parts, and the same material is also being used in the defense sector. OXPEKK Medical Grade and OXPEKK Implant Grade are the two patented biomaterial polymers that have been created to mimic human bones in terms of its physical properties.
The next obvious question is when can the implant be used? The answer is that the implant can be brought to us on a patient who has sustained injury on the skull during a car crash or when the surgeon thinks that bone removal is essential. Once the doctors opt to make use of a 3D printed implant, the loss of bone is measured using a CAT scanner or MRI after the patient stabilizes. A "slice file" is then generated containing information about the problem in the skull of the patient, which is then sent to the OPM workers who create a patient-specific implant.
Another benefit of the OPM product is that it is fully customizable as per the surgeon's requirement. From scaffold structure to screw slots, everything can be accommodated. After the doctor approves the design plan, the file is sent back to the OPM staff who layer polymer powder in a printing device, which melts and cast it to desirable shape using laser power. The process is repeated by lowering the platform till the process is completed and the complete implant is created.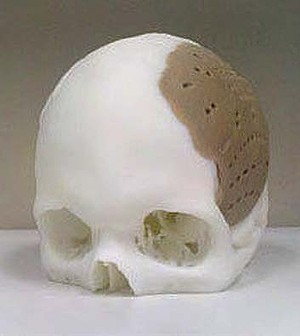 Replacing traditional implants, which are usually made using titanium and stainless steel and are not always a perfect fit, OPM's 3D printing technique saves a lot of money and has higher efficiency as well. At $65 a minute, it costs almost the same as the conventional one, but lowers down the risk of infection and rejection drastically, thus giving the patient and the surgeon, a few reasons to smile.