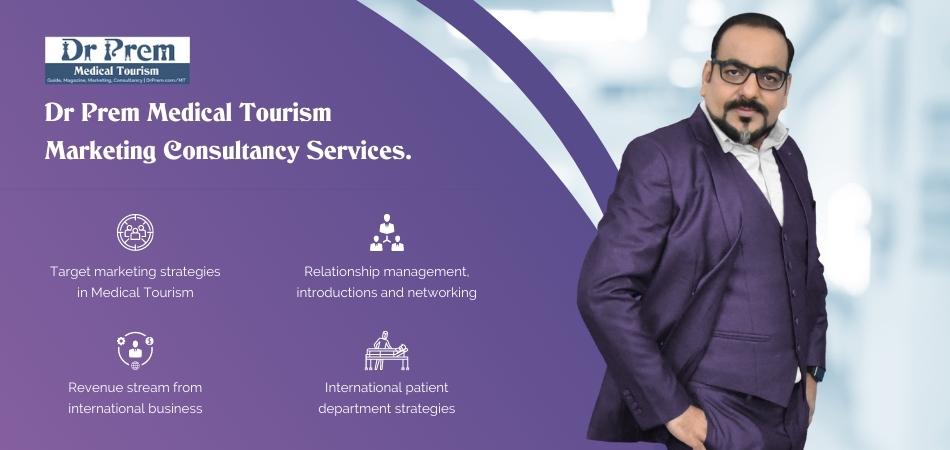 Massive outflow of domestic patients opting for outbound medical tourism may not augur well for the home country's economy which Ghana, Kenya and other African countries have realized. In Africa, poor healthcare infrastructure, lack of drugs and treatment errors are prime drivers of medical tourism reports WHO. Prime African nations contributing to outbound medical tourism are Kenya, Uganda, Nigeria, etc. reports FICCI MVT report.
In 2015, more than 40,000 Nigerians travelled overseas for medical treatments. India and Thailand are the most preferred destinations while preferred treatments are curative and cosmetic surgeries. Those with high disposable income also prefer to travel abroad for child delivery due to low trust level in the local medical facilities.
India, a sought after medical tourism destination for Africans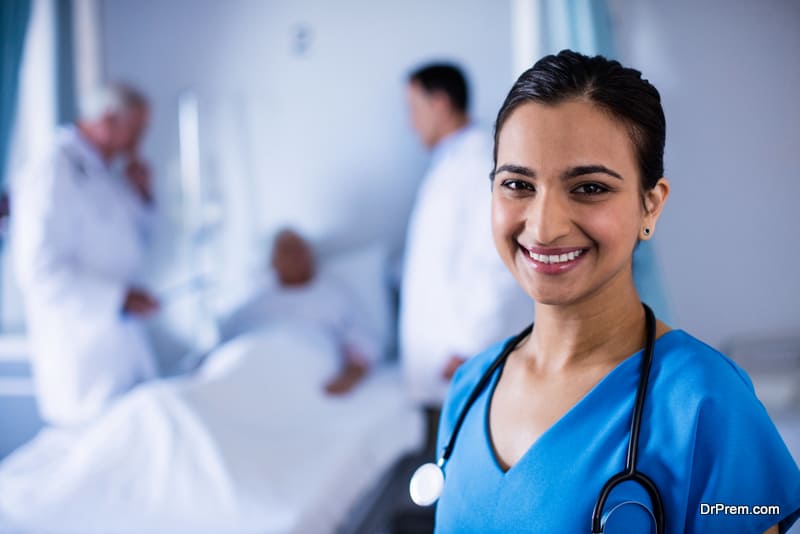 India is the prime medical tourism destination for Africans who seek affordable high quality critical care in cancer, cardiovascular diseases, eye care and orthopedics. Medical Value Travel (MVT) in India is pegged at $9 billion in 2020. In terms of cost-effectiveness, clinical outcomes and alternate medicine, India scores well in MVT compared to its peers. The real attraction for African medical tourists in India lies in the low cost quality treatments in organ transplantation, oncology and other critical treatments unavailable in their own countries.
According to the African business magazine, 40% of African medical tourists chose India for quality healthcare services in 2015.  The same year, East Africans spent $1bn on various healthcare services in India. In 2012, 47% of Nigerian medical tourists visited India on medical visas spending $260 million. Turkey is another preferred destination for Africans mainly for fertility treatments. African medical tourists also visit the US, Singapore, South Korea and Thailand.
The rise in the inflow of patients from African countries like Kenya, Ghana, Tanzania, and Nigeria is robust. Following are the case studies that will enlighten and convince you on this issue:
Musa Amina Babagana, 45, was suffering from acute rheumatoid arthritis for a decade. Prolonged treatment in Nigeria could not give her relief, but miles away in India, a private hospital could bring back that smile on her face with one injection.
"We came to know about Indian healthcare system from word of mouth. We then browsed through the Internet to zero in on this place," Alkali Bukar Tayib, a Nigerian who came with his niece Musa Amina in private hospital Max Healthcare, told IANS.
Three-year old Nigerian Oyeinpreye Katheryn Enemugha's mother Ebiakpo Gbefa Enemugha has a similar story. "We are here for follow-up after the successful bone marrow transplant in August 2013. So far, she is healthy. She came with sickle cell disease nine months back and was treated with bone marrow transplant for the same." She is getting a treatment at Fortis Healthcare.
Anne, a Kenyan, is also satisfied with her 63-year old aunt Joyce Kariuki's kidney transplant in India. "We liked the professional approach of the doctors over here. My aunt is reacting very well to the treatment now. She was undergoing dialysis for the last one year."
Healthcare professionals say that India is a sought after medical tourism destination for flawless health services. African people display tremendous amount of confidence on the Indian healthcare system. An official from Fortis Healthcare said the hospital chain also gets African patients at its Mumbai and Bangalore facilities, along with all its hospitals in Delhi and National Capital Region. Fortis has 65 facilities across the country.
There is the flow of African patients in Ahmadabad in Gujarat and Aurangabad in Maharashtra. Approximately 34 African nationals sought admission between June 2013 and February 2014 for various ailments and 256 more in the outpatient department at Saket City Hospital.
Nigerians spend more than N120 Billion on medical tours abroad, claims NMA chief
Nigerian elite class and the countries have been notorious for seeking medical treatments abroad for quite some time. even though social pundits claimed that a lack of world class medical infrastructure forced those who afford expensive healthcare overseas to make medical tourism a part of their lives, no one could have predicted just how much of a strain medical tourism has been exerting on the Nigerian economy over the years. While Nigerian capital Abuja has seen the establishment of quite a few good world-class medical centers over the last few years, a big chunk of the Nigerian patients still travel overseas to get medical treatments.
Dr. Osahon Enabulele, the president of the NMA (Nigerian Medical Association), revealed at après conference in Sokoto recently that citizens from the country as spending close to N120 billion each year in getting medical treatments aboard. The largest number of medical tourists travelled to India with each of the 5,000-plus Nigerian medical tourists spending an average of $30,000-plus on seeking treatments in the country every month.
Describing the trend as unacceptable and ugly, Dr. Enabulele elaborated that this drains large chunks of foreign exchange from the country even though a majority of the medical complaints that Nigerian medical tourists sought treatment for aboard, could have easily been handled by medical professionals in the country itself.
Dr. Enabulele also stated that that the association has been urging public figures like local government chairmen governors, the president and other public and political office holders to patronize hospitals and medical centers in Abuja and other parts of Nigeria instead of traveling abroad for treatments.
The NMA president also revealed that while the government does need to make plenty of policy changes to improve the health sector, Nigerians too need to change their mindset and stop going overseas for ridiculously simply medical checkups like blood pressure etc.
While the NMA has been lobbying for change in existing laws governing the medical industry in the country, it has also been trying to persuade important public figures to patronize local hospitals to ensure that the general public too sees the competence of Nigerian healthcare systems.
While addressing the need to promote medical tourism in the country for overseas travelers, Dr. Enabulele also states the need for the establishment of a proper medical board that could screen political and public office holders and see whether they are in fact eligible for seeking treatments aboard and whether they are using public funds to go on medical tours.
How medical tourism became a cultural phenomenon in Nigeria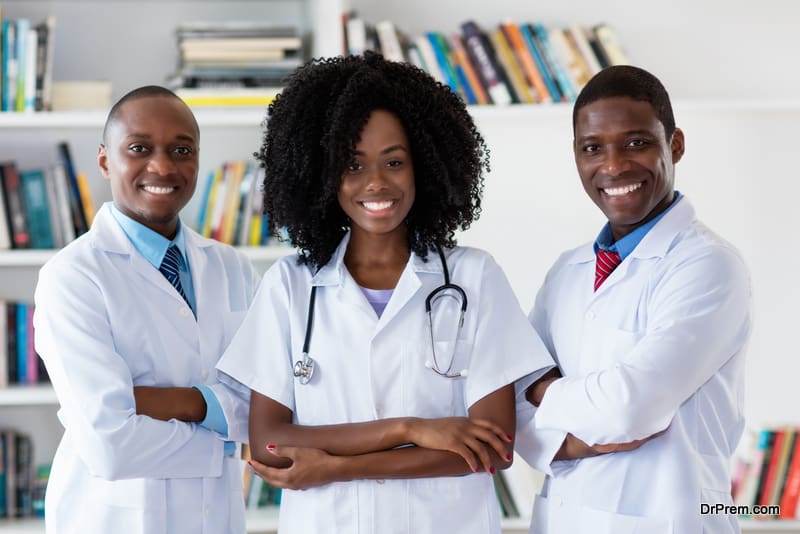 The way Nigerians are spending $500 million in medical tourism overseas every year has lent strength to the lobby proposing changes to existing medical care polices in the country to prevent this drainage of profits. Interestingly enough, Primus International Super Specialty Hospital that opened its doors to patients in Karu, Abuja has received overwhelming response from patients across Nigeria. Owned by the Primus International Super Speciality Hospital based in New Delhi, the hospital has become a perfect example of the drive of the Indian medical tourism industry which is bringing Indian-owned medical tourism to offshore locations as well.
The success of the Primus hospital sparked the announcement of the Abuja Medical City project funded by the Nigeria Federal Government. Annoyed earlier this year, the Abuja Medical City aims to discourage Nigerians from making foreign visits for medical treatment while providing world class public healthcare services to citizens of the country.
The project is expected to be completed in roughly three yeas' time after which estimates suggest that it would be able to attend to more than 2 million patients at a time! ambitious as that sounds, if the project completes on time and is in fact able to deliver world class healthcare services, it could prevent brain drain from the Nigerian healthcare industry, allow the country to retain economic benefits of healthcare and perhaps even serve as a major medical tourism center for global medical tourists that would be able to take advantage of currency exchange rates to get better deals than what other current medical tourism hotspots are able to provide!
Could Nigeria emerge as a serious medical tourism destination?
Nigeria will have to go a long way for establishing its claim as a medical tourism destination. At present, even the affluent Nigerians do not have faith in the healthcare system of Nigeria and they prefer to travel out of the country for better medical privileges. Despite the lack of faith among citizens, Nigeria's healthcare infrastructure has evolved over time.
The government has been successful in offering better healthcare facilities to its citizens. Now it is time to let the world know about the medical facilities it can provide and gain the trust of residents. The government of Nigeria is trying to improve the tourism facilities and making infrastructural changes for attracting foreign direct investment.
Opportunity of medical tourism exists in Nigeria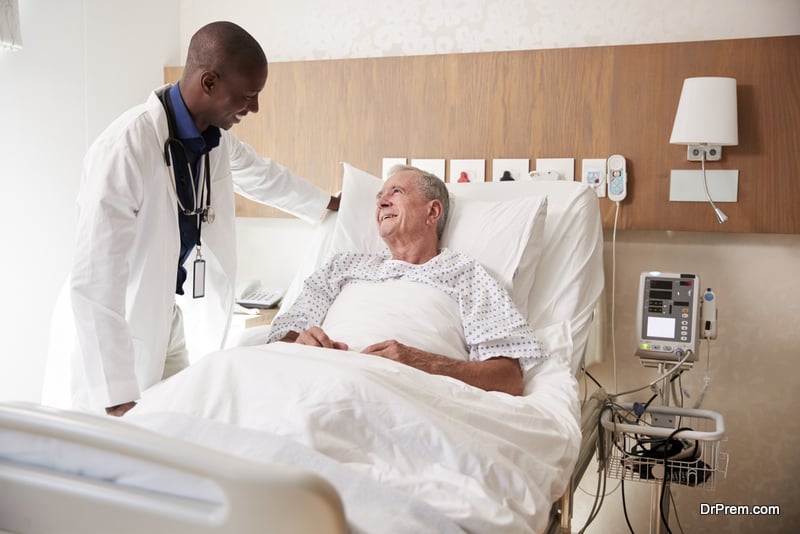 Apart from the national healthcare system, individual medical care providers are also offering high quality medical facilities for the citizens and foreigners. Medical tourism providers are now capable of making arrangements for intricate surgeries at a short notice. From gastric sleeve placation, mini gastric bypass, spinal disk replacement and heart bypass surgery to prostrate surgery, vision correction, bone marrow transplant and cyberknife treatment, all sorts of complex and technologically advanced medical services are now available in Nigeria.
Routine checkups, dental and eye checkups are conducted with the help of superior machines and medical equipments. The government has to take more initiatives for creating awareness about the treatments and medical care benefits within the country.
Ways of improving the circumstances
During the National Conference in Abuja, the high ranking governmental officers and participants discussed ways of utilizing the money earned from selling oil. The government is trying to use the money for uplifting the healthcare system further and bettering the present medical infrastructure. In this conference it has been decided that to reduce the impact of outbound medical tourism on national healthcare system and economy, strict procedures will be implemented.
The new procedures have to be observed by public officers who want to travel to other countries for simple medical treatments available in Nigeria. 500 politicians, who attended the conference, discussed the negative impact of medical tourism on Nigeria and drainage of national wealth. They have also agreed upon the point that medical care in Nigeria still needs improvement.
Nigeria's healthcare system has evolved but there is still scope for improvement. Many Nigerians are traveling abroad for obtaining better medical facilities. Measures have to be taken for changing this trend.
Nigeria promoting Anambra as its flagship medical tourism destination
The State Governor Chief Willie Obiano has expressed his desire to transform the medical care infrastructure of Anambra so that citizens can get their required treatments near at home. A huge number of Nigerians are opting for medical tourism and traveling to popular medical tourism destinations like India.
This is causing economic drainage which can disrupt the development of Nigeria. The state government of Anambra is spending a considerable sum of money for the well-rounded development of its medical facilities. With steady investments and strategic development soon Anambra will be catering to the needs of citizens as well as medical tourist from near and far.
Steps are being taken by state government
Willie Obiano deserves all the accolades that are being showered on him for his praiseworthy attempts at improving the medical infrastructure of Anambra. An amount of Naira 500,000,000 has already been released by the State Government for reinventing the drugs resolving fund in 37 hospitals.
It is hoped that the public health officials will be spending the fund offered by the state government with due diligence and provide accounts of all the expenditure without making any mistakes. The money is to be used for buying drugs and also sundry medications for the citizens. The focus of the Chief Executive is on gaining back the trust of local people and delivering quality medical care to them at par with the medical services offered overseas.
Obiano has also commissioned Sun Medical Diagnostic Center which is located in the grounds of the General Hospital of Onitsha, to offer superior quality medical diagnosis for the Nigerian patients. He also arranged a free week long diagnosis of patients to be conducted by Sun Medical Diagnosis. Such initiatives will help the state's medical system to win back the trust of natives.
Willie Obiano and his wife, Chief Mrs. Ebelechukwu has inspected the Onitsha General Hospital's medical facilities recently along with Commissioner for Health, Dr. Joseph Akabuike. The governor has also inaugurated the reconstruction and renovation of the Onitsha General Hospital to show his support for the project. The hospital is going to employ a number of surgeons specializing in obstetrics, gynecology, pediatrics and internal medicines. The hospital will also have better units for accident and emergencies. An airfield for helicopter landing is also being built.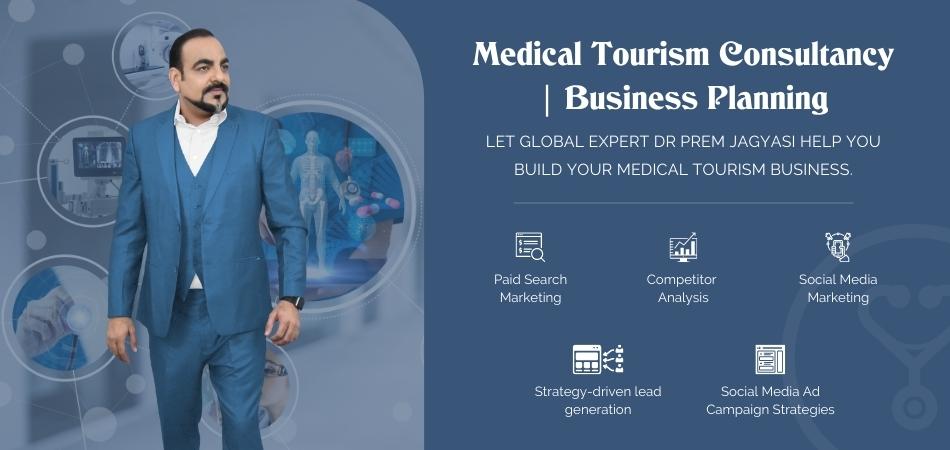 The secret of success is in changing the perspectives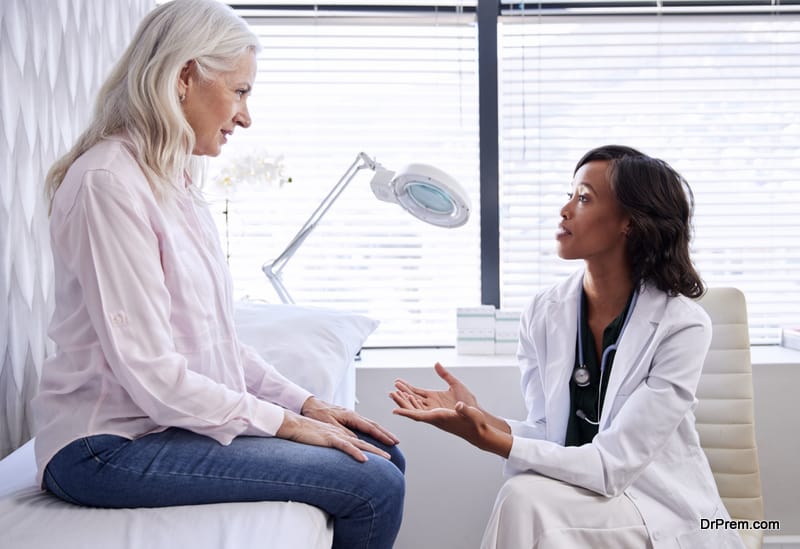 The previous military and civilian government that ruled Anambra before Willie Obiano paid no attention to the development of healthcare system. As a result the patients had to travel abroad in search of proper treatments at low rates. However, a huge number of Nigerians could not travel to developing countries for medical care due to lack of money. Obiano is trying hard to change this scenario and use available financial resources in the rejuvenation and restoration of healthcare system. His efforts have given hope to the citizens of a better future.
Ill governance had deteriorated and ruined the healthcare infrastructure of local hospitals of the state of Anambra. Obiano is now trying to improve the condition of the 37 general hospitals in Anambra. This will stop the private hospitals from making unethical demands from the patients and lower medical expenses. The governor has also commissioned State Drug Quality Control Laboratory and State Drug Information Center. He believes that the Drug Quality Control Laboratory will mark the beginning of a new era and hospitals will be able to purchase quality medicines locally.
Anambra's medical infrastructure is hoped to improve with the diligent efforts of its state governor Willie Obiano. A huge sum has been invested in the recovery of medical infrastructure so that patients can get low cost treatments from general hospitals of the state.
Trend reversal is in the horizon
The situation somewhat has changed as African medical tourists are now looking for better options in their own continent. African nations with reasonably good healthcare infrastructure already into medical tourism are seeing great opportunities to build a sustainable market drawing a bigger segment of African medical travelers. 
Healthcare upgradation trend in Ghana: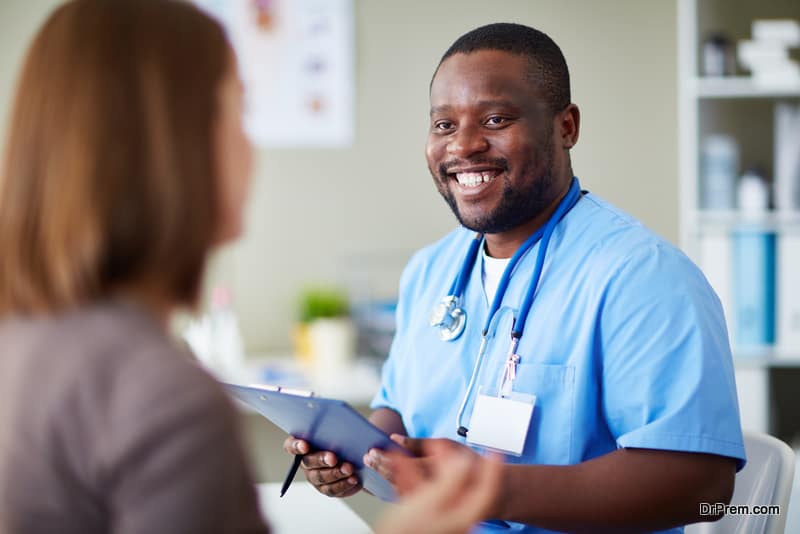 Of late, the health care sector of these countries has received a huge revamp. The upgradation in the medical sector so far as equipment installation and heavy investment in infrastructure reorganization is concerned, the endeavor is certainly commendable. The entire effort runs into millions of dollars that would stop affluent locals from venturing abroad and get access to medical treatment in foreign hospitals and clinics.
This is basically a rather patriotic drive to bring progress in the domestic hospitals.At present, several efficient and eminent doctors and healthcare specialists have been showing interest to stay in the country and support the budding local doctors in training them, and making them acquainted with the latest technologies in the field of medical science. The idea is to upgrade available medical treatment to the locals so that they will no longer see any necessity for overseas medical treatments.
Even a few years back, there was a trend among rich politicians in the country to seek medical treatment in a foreign country, preferably in the US and other rich European countries. However,this trend is going to reverse and outbound medical tourism is being discouraged by the government in the wake of immense developments in the Ghanaian healthcare system.
President Mahama – Setting the benchmark:
With a view to boost the standard of healthcare service delivery within the country, President Mahama is determined to set a benchmark for local customers seeking medical treatments. The modernization drive for Ghana's hospitals will augur well for the country's healthcare system. The huge efflux of medical tourist has literally reversed with the nails hammered into coffin with this drive.
Foresighted vision: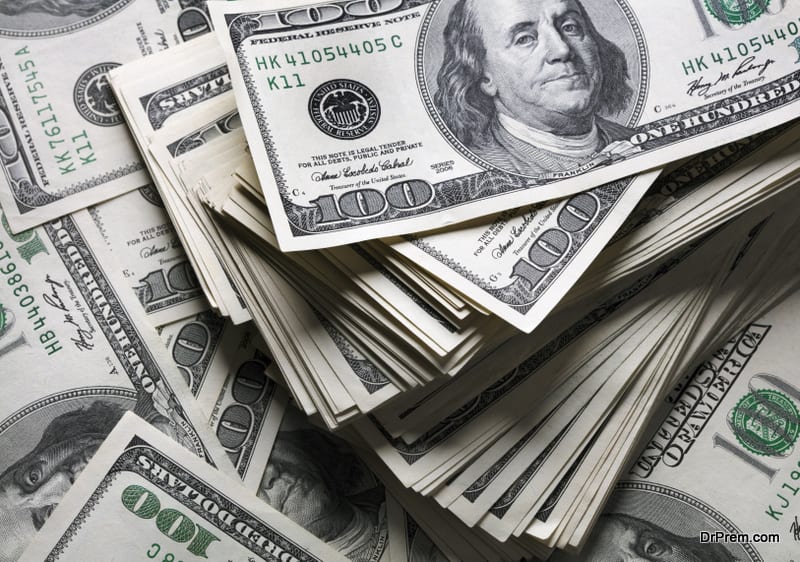 Ghana's healthcare setup wasn't bad, but it needed a shot in the arm. The dreams are being realized and it is highly encouraging to see President Mahama's support for the healthcare system. Money is flowing into the domestic hospitals and being spent on hospital welfare aspects alone.
Not only Ghana, but also many African nations are experiencing a similar situation. Medical tourism outside Africa is being discouraged. However, to compensate denial of this option to domestic population willing to take a medical trip abroad, the governments are ensuring that the local clinics are no less resourceful than their overseas counterparts.
This is indeed a praiseworthy enterprise. If sustained, this rapid progress would bring in waves of medical tourists to Ghana and other African countries instead of the local African population going abroad where healthcare system is at its helm of quality and price.
This bold and revolutionary step is powered with ardor and envisioned by a wise foresight. The president rightly feels that healthcare has become a prestigious issue for the country. Many of the Ghanaians who travel abroad for healthcare service don't face a great experience. The entire episode has been reduced to a mere ridiculous pursuit. So why not have a world class healthcare set up back home?
However, it will be wrong to presume that president Mahama is imposing a stubborn and inflexible ruling on his countrymen. There are relaxations indeed for complex and emergency cases and conditions which may not have a solution with the country's upgraded medical system. But there are reservations too. For those who have been living in Ghana consuming every bit of resource their homeland provides, discounting an A list local hospital every now and then and opting out for a clinic abroad would be unfair.
Highlights of healthcare upgradation:
Supporting his arguments favoring the domestic healthcare system, he highlights the following achievements categorically:
-Addition of 400 beds in Tamale Hospital
-617 beds under construction in University of Ghana Teaching Hospital
-Upgradation of ICU and completion of eye care unit in KomfoAnokye Teaching Hospital
– Revamping of operation theaters at Korle-Bu teaching hospital.
Other indices of progress: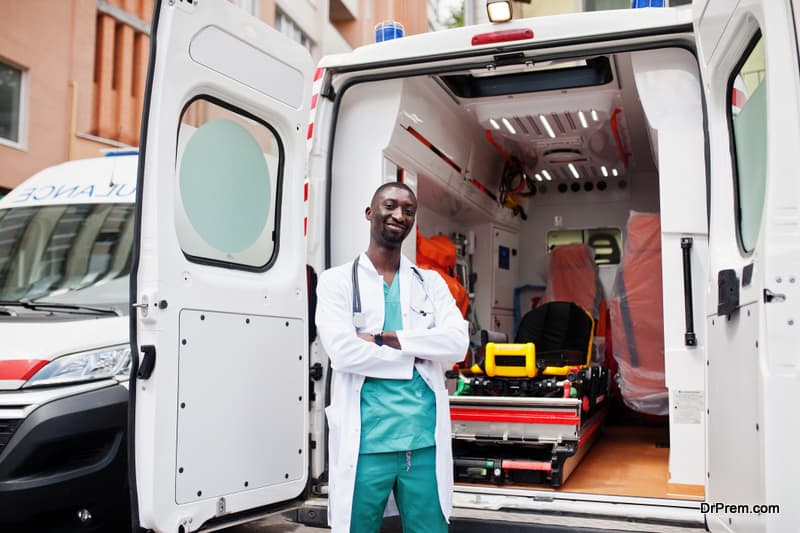 – Infant mortality in local hospitals has reduced.
– Under 5 child mortality rate has reduced.
– The number of maternity deaths in local hospitals has reduced.
– The national ambulance service has been established.
– The number of licensed midwives has increased from just 500 back in 2009 to 2000 in 2016.
– Ghana has now a fully equipped military hospital. The construction of the second military hospital is in progress.
– The president also promised that within coming four years, the national insurance schemes would have added source of earning for funding patients covered by the schemes.
Soon we can expect world class healthcare destinations in Ghana and other African countries.
Other emerging African medical tourism destinations
Kenya leads when it comes to receiving African medical travelers from Uganda, Rwanda, Somalia, DRC, etc. for cancer care and cosmetic surgery. Morocco is another popular destination for its advanced dialysis centers drawing African nationals for treating kidney disease. Cosmetic surgery is the next big attraction.
Tunisia offers quality treatments in cardiology, urology and gynecology at 50% less cost than European countries. It is also gaining popularity in fertility and other life-saving treatments.
South Africa, another leading African medical tourism destination sees patients from Botswana, Libya and Zimbabwe seeking cancer care, orthopedic treatments and certain cosmetic procedures at affordable rates. The country has a robust healthcare system for quite some time than any other African nations and certainly sees more medical tourists.
Does it mean that all Africans are willing for medical tourism?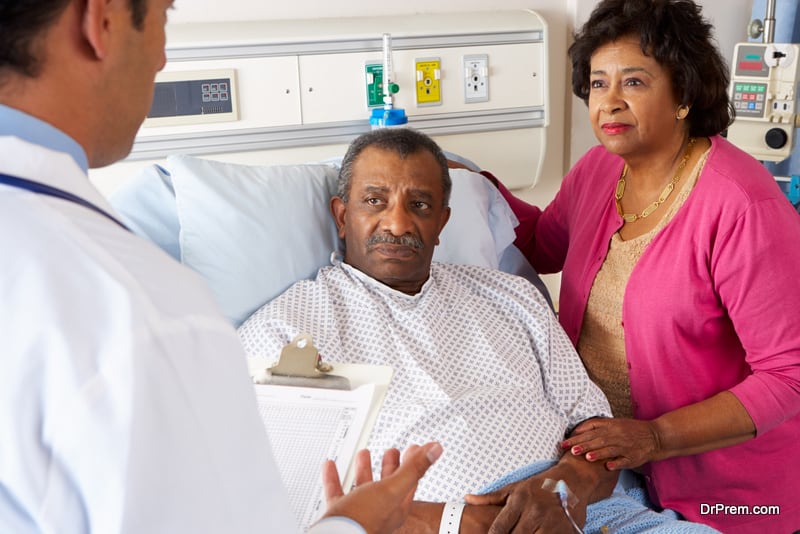 It differs from person to person, the level of trust and confidence the person has on the healthcare facilities and services in the home country. A person from South Africa would prefer private healthcare facilities in his/her home country to fix a broken arm rather than visiting abroad for the same. A suitable healthcare coverage would also provide the necessary financial support.
But if you ask a patient from Sierra Leone where he/she would like to seek treatments for kidney disease, the answer would be London or some other nations with well developed medical facilities where the patient is rest assured of quality service and cure.
What amount of money can one part with in medical tourism?
It would not be right to assume that all hospitals are favorable for everyone when it comes to treatment cost. The pill is bitter enough.  Fixing a simple fracture in Kenya would cost $150. An appendectomy in South Africa would cost $700. A C-section delivery in Namibia would cost just over $1000 and a circumcision $189.  Talking of affordable healthcare, Malaysia ranks top in the world.  The US has the most expensive healthcare while Switzerland ranks highest in terms of quality healthcare system.
Encouraging trend of inbound medical tourism in Kenya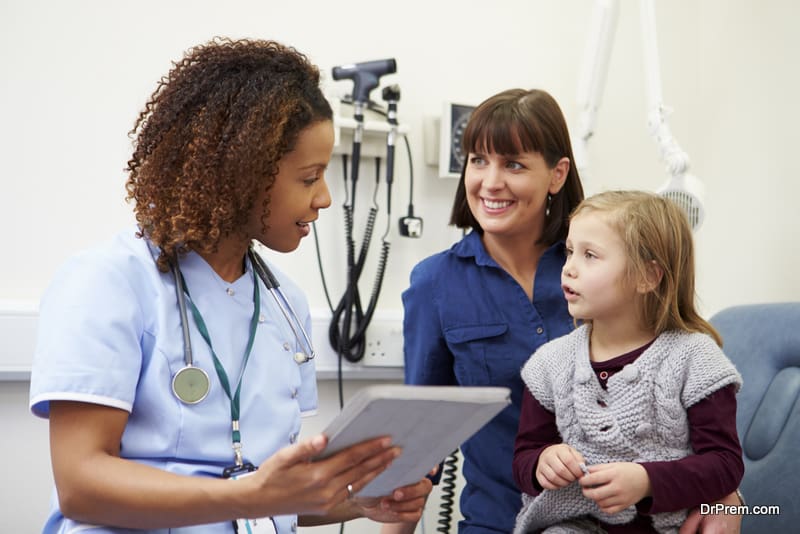 Kenya loses an estimated $100 million annually in outbound medical tourism. But the same country is also preferred by wealthy patients of central and east African region simply for its technologically advanced healthcare facilities. This sets Kenya apart from other African nations. The country has been the first to adopt tech advancements in many specialties in the region. The country is seriously looking forward to build capacity with highly trained and skilled specialists to conduct high-end surgeries as well as uplifting health safety protocols of patients. An elderly patient from DRC needing hip replacement surgery could feel confident of getting the job done in a high quality facility in Kenya without taking the trouble of long distance travel.
Spotting opportunities amid crises
Global travel shutdown owing to Covid-19 forced many African patients to re-strategize their medical travel plans. Instead of flying to far-off destinations, they are most likely to consider neighboring countries either reachable by road or short duration flights if border restrictions are lifted.
Kenya has been reaping some benefits of medical travel rescheduling where patients are getting their treatment done to their satisfaction instead of traveling to India or other countries which could have been a more expensive proposal let alone the travel related hassles.
Launching virtual consultations – see your doc from anywhere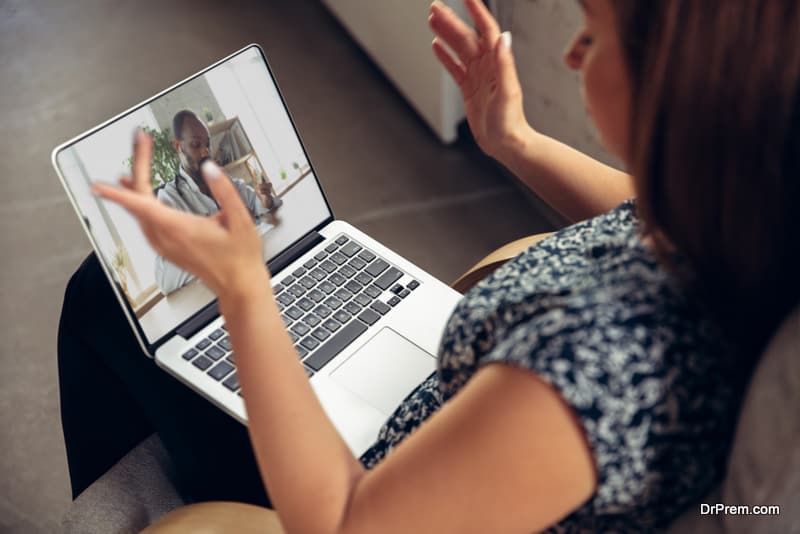 Crisis calls for innovations. Innovation in medical tourism amid the crisis saw the stupendous surge in telemedicine. Patients registered with an abroad healthcare facility for a specific treatment could maintain a continuous follow up with specialist doctors despite their inability to travel. Virtual consultations emerged the winner paving way for globalized healthcare consultation for medical travelers from anywhere in the world.
Africa still has a long way to go in healthcare capacity-building needing more superspecialized doctors, polyclinics and bigger healthcare facilities. The continent is standing at the crossroads of innovation and opportunity to check outbound medical tourism.