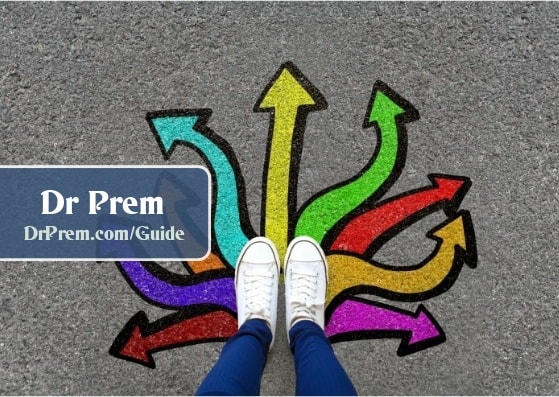 Travelling with toddlers always remains a major subject of worry for parents. A toddler being naturally slow in his reflexes often stands on the verge of losing his balance inside a moving vehicle. With concerns expressed about usage of seat belts on tender bodies, to or not to travel with toddlers continue to be a bone of contention. However toddler car seats came as a major breather for parents in recent years. Ensuring an ease of comfort, safety and baby friendly features, toddler car seats are on the rise. Let's have a look at some of the best toddler seats you can get for your little one.
Graco Nautilus 3-in-1 Car Seat
The Graco Nautilus features a 3-in-1 car seat that can seat babies up to 20 to 100 pounds. It can convert to high back belt positioning booster for child for ease of comfort. The steel reinforced frame ensures durability and the steel reinforced structure provides superior crash protection. At the same time, the EPS energy absorbing foam delivers a comfortable security. Further, the easy to adjust head support, cushioned seat, broad and wide arm rests, cup holder and side storage facility is enough to keep your child's assets close to his reach.
Buy at: Amazon
Cost: $137.98
Evenflo Big Kid Booster Car Seat
This car set from the house of Evenflo provides the ultimate comfort along with an ease of adjustability. The single handed full body adjustment enables the seat to expand and contract according to your child's changing postures. The rotating arm rests along with dual cup holders ensures more convenience. Also, the seat is spacious enough to accommodate children weighing 30-100 pounds. You can easily remove the back to convert this seat into a no back booster. This seat is fully side impact tested, that ensures enhanced protection against crashes.
Buy at: Amazon
Cost: $49.75
Turbo Booster Car Seat, Spitfire
Spitfire is one of the most popular car seats and is adored by children and parents alike. It's wide enough to hold you 'big kid' between 30 to 100 pounds quite conveniently. Certain trendy features like the hide-away cup holders, height adjustable padded head support and arm rests make it comfortable enough for a car seat. The EPS energy absorbing foam, open loop belt guides deliver a correct and proper seat belt positioning. And you can also convert this crash tested product into back less booster whenever you want.
Buy at: Amazon
Cost: $49.54
Britax Frontier 85 Combination Booster Car Seat
This toddler car seat from Britax sports an innovative design integrated with state of the art technology. This seat offers an effective side impact protection that comes with a patented energy soaking Versa-Tether feature. The Frontier 85 seat also comes packed with SecureGuard feature that firmly holds the baby by lap to protect against sudden jerks and cuts down the risk of abdominal injury. The plush, cozy and premium cover set comes cushioned with comfortable and soft foam to make your baby feel comfortable during long journeys. Your child would also appreciate its certain features like dual cup holders designed conveniently to hold water bottles and snacks.
Buy at: Amazon
Cost: $212.49
Evenflo Chase LX Booster Seat, Fairfax
The Chase Booster seat from Evenflo comes with EPS Energy Absorbing Foam and fabric covered armrest that ensures better comfort and convenience to your child. This car seat meets standard US safety norms and also stands compatible against side crash impact. The cup holder and storage cum activity tray can detached with the storage tray that provides extra space to kids to store their play stuffs.
Buy at: Amazon
Cost: $54
Highback Turbo Booster Seat, Megan – Girl
This car seat, especially designed for your baby girl comes in an attractive shade of pink. Along with trendy features like hideaway cup holders, padded seats, two cozy plush side pillows, adjustable arm rests make it comfortable enough for your child to lay back, relax and enjoy the journey. The booster adjusts according to the child's movements and the seat can also be converted into a backless booster. And not to forget, the attractive pink color always appeals to baby girls making it a product worth picking up.
Buy At: Amazon
Cost: $49.54
Marathon 70 Convertible Car Seat
The Marathon 70 convertible car seat comes with an optimum safety features like BRITAX SafeCell Technology, steel bars and Versa Tether. Further, easy installation process, side impact protection provides an extra mile security that reduces the risk of head injury in case of frontal impact. It also helps to minimize movement of your child and ensures a superior protection to your child's brain and spinal cord. Further, the anti slip contoured base firmly grips against the vehicle seat and convenient holders keep the harness straps out of the way while placing the child.
Buy at: Amazon
Cost: $217.49
ComfortSport Convertible Car Seat
This ultra comfortable baby car seat has been specially designed for infants weighing from 5-30 pounds and toddlers weighing up to 40 pounds. This seat has all advanced features like EPS, energy absorbing foam that helps in effective and better energy management. The removable head support allows your little one to enjoy a comfortable journey all throughout. Also, the latch equipped with an easy to read level indicator ensures smooth installation in the rear facing position.
Buy at: Amazon
Price: $89.99
Big Kid LX Booster Seat, Daisy Swirl
As the name suggests, this baby car seat is wide and spacious enough to make your child feel 'big'. The ComfortTouch pad around head and body, oiviting arm rest, dual cup holders keeps drinks and snacks secure and close to your baby's
reach. For ease of utility, the one touch full body adjustment enables you to position the seat into 6 different heights to deliver a correct sitting posture for your baby.
Buy at: Amazon
Price: $39.99
Evenflo Chase DLX Harness Booster Seat, Nashville
The Chase DLX Harness Booster is yet another comfortable baby car seat from the house of Evenflo. Combining safety, comfort and convenience, this seat meets the standard U.S Safety criteria, being subjected to side impact crash and impacts. The cup holder and storage activity trays are detachable and the plush ComfortTouch padding delivers a mattress patterned cushion. One of the most attractive feature of this seat is, it can be easily pulled up on the front and the harness fits in according to the child's comfort and ease.
Buy at: Amazon
Cost: $69.99