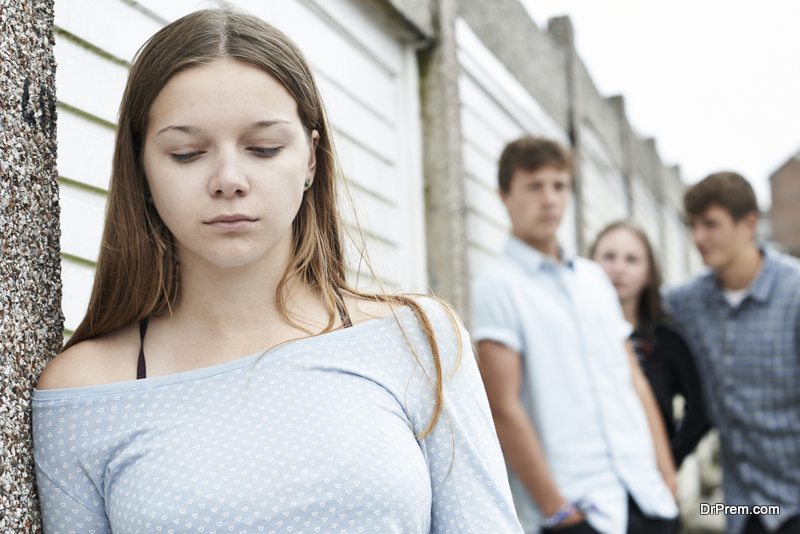 Teenage bullying is painful, for both the parent as well as the victim. It comes in different forms- physical, verbal and psychological. Psychological and verbal bullying leave no evidence of occurrence and sometimes goes unnoticed by parents or other elders.
Physical bullying, on the other hand, is easier to recognize as it manifests itself in the form of torn clothing, black eyes, and bruises. A parent when trying to determine signs of bullying can look for a couple of signs. These signs, on their own, do not suggest that bullying may be at play. However, a couple of these signs together may be indicative of it.
Signs to look for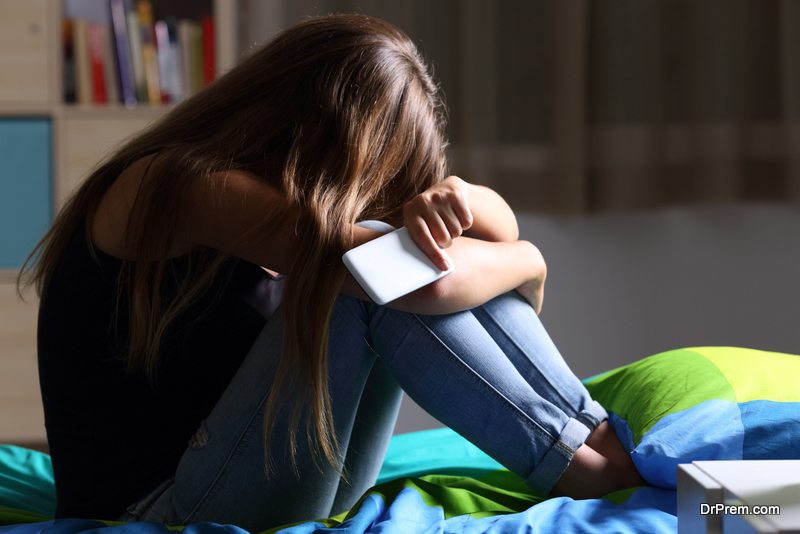 Every teenager has a different personality but they all exhibit a baseline behavior. In simple words, this is normal behavior for a certain teenager and it is different for different children. When you see changes in the baseline behavior of a teenager, it may show evidence of bullying. For example, changes in mood like more anxiety, nervousness, jumpy, anger or sadness. Changes in the sleep pattern may also indicate the same. Sleeping more than usual or inability to sleep, having nightmares may all be signals.
Changes in eating habits like reduced appetite, upset stomach or eating disorders may arise. Sometimes, to avoid going to a place, a teen will complain of not feeling well or having a headache but never on other occasions. This could show that they are unwilling to visit a certain place or create any kind of situation that will expose them to the bully. Falling grades may also be a sign. These could be for various reasons like skipping class, falling asleep in class etc.
How can you help?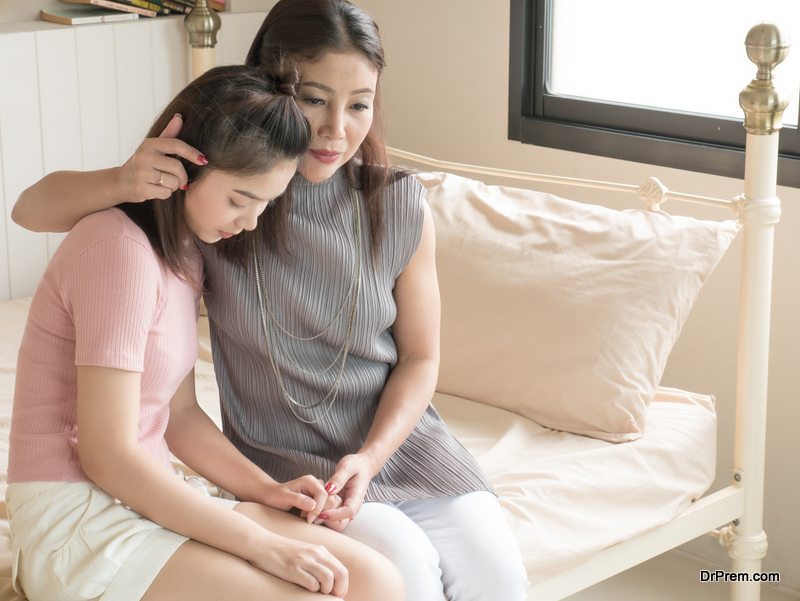 You must have a conversation with your child if you think he/she is showing more than 2 signs of the above-mentioned signs. Teenagers can be very perceptive and it is a good idea to broach the subject indirectly. This gives them a little time to build up the courage they need to open up about situations. However, do not push too hard. They may be a little embarrassed or guilty about the situation. A little more time can help. But do let them know that when they are ready to talk, you will always be there.
When they do decide to open up, exhibit patience and understanding. Give them your full attention. Do not judge them or make snippy comments. Appreciate the fact that they decide to open up. Tell them you know how much courage goes into opening up. If you are unclear about what happened or to what extent, talk to them and get as much information as possible. This information may come handy later.
Tell them that they are not responsible for what they are going through and they do not have to put up with it anymore and try to work up their self-esteem.  
Give advice on how to deal with this situation:
Tell them about different approaches that can be taken and that what you tell them has to be applied differently depending on the situation. It is an absolute no-no to ask them to get physical. Although throwing a punch at the bully may help in some cases, chances are that the situation may escalate. This will result in your child or both parties getting seriously injured and it's just not worth the risk. Avoiding the bully is a better way to keep incidents from occurring. Taking a different route, a different restroom are ways of doing this. Ask them to avoid going alone and always have someone with them. This reduces the likelihood of an incident happening. Tell them to stay positive, stay calm. If they do face the bully, ask them to be as relentless as the bully and not show signs of weakness. Tell them to ask the bully to stop and walk away. Bullying gets worse when not reported and when it does happen, tell the teen to seek an adult as soon as possible.
When the kid opens up, use the details they gave you. Make notes and use them when you report to the school staff or the bully's parents. Do not start off with accusing the parents as they will likely become defensive. Start off with something mild like "I heard Jim and Marty are not getting along really well. Jim was telling me that Marty is teasing and being physical with him at school." This may get the conversation moving in the right direction. Check in regularly with teachers, counselors. Bullying does not stop overnight and you and your teen will have to be persistent. If the bullying is especially serious (physical or sexual), you may have to report it to legal authorities.
Conclusion:
When bullying is brought to your notice, it is important that you do something. Speak up, reach out and assure your child that you are taking whatever steps are necessary to address the issue. The best thing for you to do is be involved and you and your teen will overcome it.