<![CDATA[Our Hollywood celebrities are not far behind in getting plastic surgeries to renew their looks and to look younger, though there are many who end up getting a strange or unnatural look. However, nothing matters actually, as long as our Celebes are happy with the experiments they do with their looks.
Kim Novak
Best known for her role in Alfred Hitchcock's 1958 film Vertigo, Kim Novak's new look is strange, to say the least. The plastic surgery Kim has gone through made he look very different from what she really was. Her face looks a bit overdone and the beautiful smile does not seem to be the similar at all. However, Kim Novak seems to be all comfortable with her new look.
Joan Rivers
A facelift, neck lift and eyelid surgery, Joan has done it all in an attempt to get herself look younger. She was a standup comedian and a famous talk show host who like many others has gone through several plastic surgeries. However, her looks have changed though, but her sense humor has remained the same and that is what matters to her fans eventually.
Jocelyn Wildenstein
Jocelyn Wildenstein is a socialite who has undergone many plastic surgeries. She had got married to Alec Wildenstein whose love for the big cats has a lot to do with Jocelyn attempts at plastic surgery. Her each plastics surgery defines an altogether new attempt to look like a cat and she is happy the way she looks.
Donatella Versace
Versace is one of the most famous fashion designers who is always in limelight since everything about her is unusual and different, be it her designs or her looks. She has undergone so many plastic surgeries that she has started looking unusual, like everything about her.
Janice Dickinson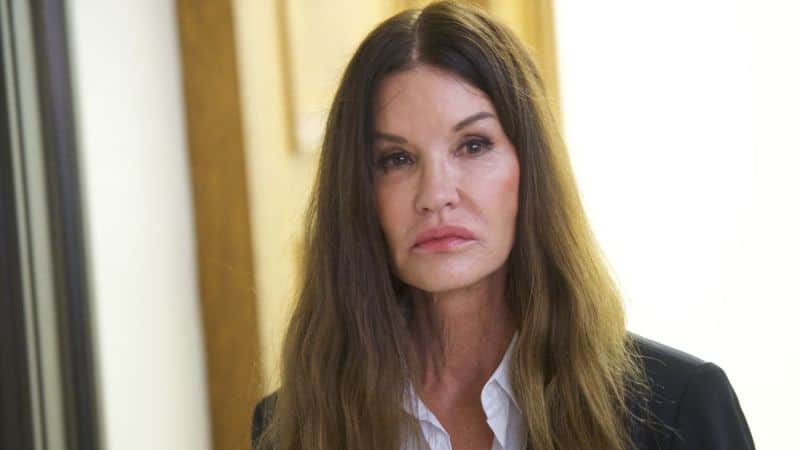 Image Source : dynaimage.cdn.cnn.com
Janice Dickinson, the first supermodel has admitted that she loves getting plastic surgery and she lives for that. Even after so many plastic surgeries, Janice says that she does not think she has changed a lot. She does not hesitate to admit that she has her tummy tuck and a face-lift too.
Renee Zellweger
The Bridget Jones Diary fame Bridget Jones looks completely different and even unrecognizable after plastic surgery. You certainly have to stare at her face to say the she is the same" Me, Myself and Irene" actor Renee.
Lisa Rinna
One thing that is noticeable for sure is the plump-looking lips; Rinna has herself admitted that she is a big fan of plastic surgery. Her love for plastic surgery has given her the new look which certainly makes her look different.
Lara Flynn Boyle
The face of the famous TV could Lara Flynn looks somewhat changed and seems as if she has to try hard to pull her lips into smile. It's all because the plastic surgery that she has gone through.
Amanda Lepore
Amanda has her forehead lift, nose job done and her hairline lowered. Her repeated attempts to look younger and beautiful have made her look unnatural for sure.
Big Ang
The American reality television series "Mob Wives" star Big Ang admits that she has had many experiences of going under knife. She has her boobs job done, not one or two but three times and a tummy tuck too.]]>