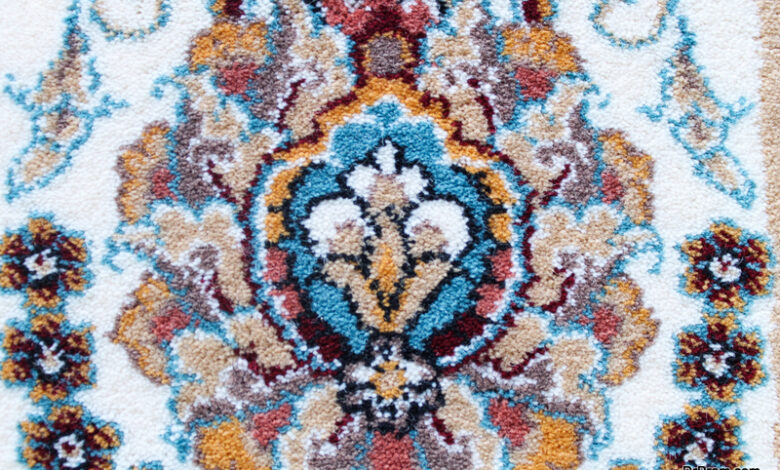 There is a humungous variety of rugs available and choosing the right one for your living/bed room could be a tedious job. Before choosing the material of the rug, think about the theme or the colors of the room. A carefully chosen rug can enhance the décor of your home.
Petal pattern
The style in which the rug is woven makes a huge difference in its appearance. Like in this one, it appears that several petals are woven together to make this rug. This is a hand knotted rug, choose a color suitable with the ambience of the room. A bright and vibrant color as pink would make it awesome for a girls' room.
Bold and bright
The color and the boldness that this rug puts up are awesome. The rug is completely woolen, created from high quality wool. The pattern is admirable, the design appears as if a flower is coming out of a picture. This plush rug is suitable for your living room, dining space or bedroom. A vibrant color like this will make your bedroom more romantic.
Tile wool kilim
The 'Tile wool kilim rug' is well suited for a living room, though it can be placed in a bedroom as well. The rug is made from 85% wool, 15% cotton and is hand woven. Space-dyed yarn is used to produce this bright, two-tone rug. The rug is available in two shades, aquamarine and mandarin.
Mirabelle rug
This rug is created from 100% wool from New Zealand. The design on the rug is intense, creative and spectacular. One unique thing about this rug is that the rug is hand crafted and no two designs will be alike. The design in white is created after the background in blue is prepared.
Traditional
A rug with a traditional touch will always look elegant in a living room. To match the décor of your living room ensure that the color combination of the rug is contemporary. The traditional designs and patterns of a rug appeal to a majority of the people and would fascinate your guests most of the times.
Dainty
You get to choose from a variety of color combinations in this rug. The design on the rug is delicate and beautiful. This kind of a rug would be suitable in any sort of a set up, contemporary or traditional.
The different colors and patterns on a rug are capable of intensifying the décor of your living space. They also make the ambience cozy and give warmth to your feet. Get a stylish rug to uplift your home décor.