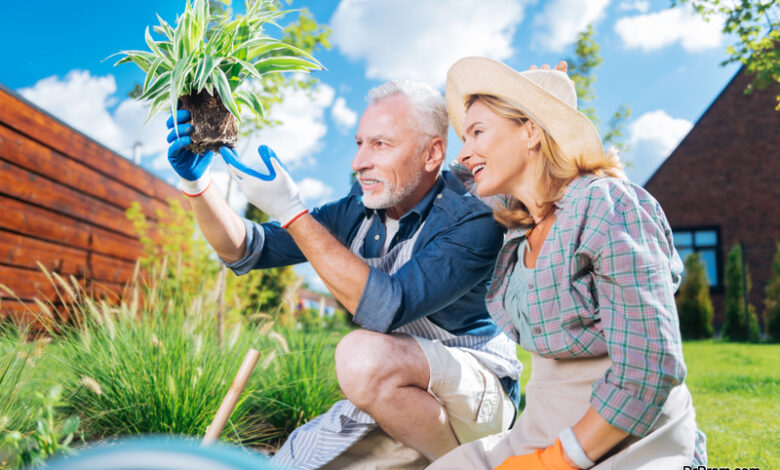 Are you crazy about gardening? Did you always wish you had a small garden in your terrace where you could relax and refresh yourself? Wondering how to build one up? Read below to get some handy tips for a good-looking garden.
Garden decor has been an important element of home decor that cannot be neglected. A large variety of home garden ornaments is found these days in the market. Varying sizes, shapes, themes and colours of these decors can surely give a natural and smart look to your home garden. Let your imagination free while considering the theme of your garden. It is your personal space that you long for after a hectic day outside.
Water fountain or artificial waterfall
When one thinks of a forest or a garden, the first thing that comes to mind is a water fountain or a waterfall. Water fountains of varying sizes and designs are available these days in the market. Moreover, artificial wall mounted waterfalls can also do the trick. The sound of heavy flowing water in the midst of greenery can be soothing after a gruelling day at work. However, before purchasing these fountains you need to decide the theme of your garden. Fairies, angels, mermaid statues, and the like placed surrounding the fountain or the waterfall can surely add-on to the beauty of your garden.
Garden furniture
The second and foremost thing to be kept in mind while decorating your garden is the furniture. Do not clutter the space with too many objects. A simple and elegant rocking chair with cushioned seat can make you feel comfortable.  A terrace swing or hammock hung can also be a good option. If it's a family relaxation spot then, you can place a mini coffee table at the corner of the garden. Care should be taken that the furniture matches the theme and look of the garden. However, do not place heavy objects in the garden.
Wall decorations
Garden walls are also spaces that can be decorated to enhance the look of your garden. Wall hangings, wall sculptures are a good option. Antique decorative objects look lovely in garden areas. Photo frames of your family vacation trips can also be a great idea.
Summary
Decorating your garden is a mere transformation of your imagination into reality. Make it look like a forest or an exquisite island, do whatever you wish to make it a place where you find solace. Enjoying your holiday staying outdoors and engaging yourself with gardening through all seasons is an ultimate idea to soothe yourself.]]>