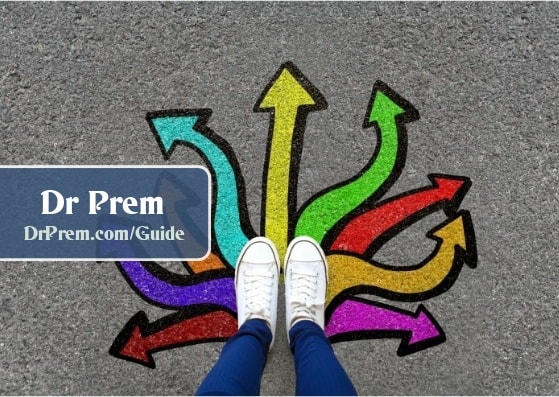 A luxury bathtub loaded with state-of-the-art high-end features can transform any bathroom into a personal space where the homeowners can enjoy the experience of a spa within the comforts of home.  Offering the ultimate in comfort and luxury, the modern bathtubs come equipped with a range of relaxing features, such as whirlpool jets, LCD panels, remote control, mood lighting, iPod/iPhone docks, FM radio, LCD TVs, hydro massage, aromatherapy and built-in speakers to entertain you while you clean yourself. After the jump are some of the most luxurious high-tech bathtubs of all time.
 TV bathtub by Karim Rashid
Designed by renowned designer Karim Rashid for Korean Bath Company, Saturn, the Luxe TV bathtub makes for a great addition to any luxury bathroom. The white, oval shaped luxury bathtub has been equipped with a waterproof LCD TV at one end, so that you can enjoy your favorite movies while you relax inside. The oval bathtub tub is made of LAR, a material with great aesthetics, antibacterial qualities, durability and luxurious texture.
Manufactured by NeoQi from northern Europe, the Energy Cocoon Elegance is a luxurious mini spa to relax you while you get cleaned. It combines the benefits of a bubble bath, steam and infrared sauna in one unit. Other salient features of the Energy Cocoon Elegance include colored lights, high-end music system, hydro massage to soothe your senses, air bubble massage and a hand shower.
Jacuzzi hot tubs have always been on the forefront when it comes to luxury bathing and relaxing. Part of the company's J-400 designer collection, the Jacuzzi J-480 spa has its shell made with TriFusion System, which makes the hot tub eight times stronger than regular hot tub shells.  The J-480 boasts the stunning waterfall effect, Clearray water purification system, high end J-1000 Control System to control the stereo system, lighting and temperature, and an optional J-1000 entertainment system with an iPod docking system. Other salient specs include CD Player, MP3 and AM/FM stereo, lighted pillows and the therapy lounge.
Platinum Spa's Big Chief Jacuzzi
Need to relax with the whole family or couple of friends? Check out the luxurious Big Chief jacuzzi from Platinum Spa's Indian Line. With five seats, a lounger and 70 massage nozzles, the Big Chief Jacuzzi is sure to relax you all like anything. The high tech features include Dolby Surround system, color changing water fountains, Mist system, LED waterfalls, aromatherapy and a number of massage therapies. If that's not enough, there is an extendable 53 cm flatscreen TV.
Transporting you into a world of well-being and relaxation, the Luxema 8000 from the house of Slovenian company SPAmbient is one big hot tub with a built-in bar, surround sound system and a flatscreen TV. Weighing in at 1500kg, the tub can be filled completely with 10,000 liters of water. Nine water pumps and 130 jets relax you while you entertain with your family or friends. With the SPAmbient's huge Luxema hot tub, you are ready to have a great party in your backyard.
Cal Spas Galaxy GX49 Entertainment spa
Bringing elegance and relaxation to your backyard, the Galaxy GX49 Entertainment spa from Cal Spas seats six and comes equipped with 49 jets, waterline LED lighting, four LED waterfalls, aromatherapy, Adjustable Therapy System seat, and satellite-ready CD stereo system and DVD player. The highlight of the Galaxy GX49 Entertainment spa is the concealed 42-inch plasma TV. Optional features include iPod dock, LED-lit cabinet, wireless spa monitor and waterfall panels that add to the overall spa experience.
Royal A-909 Whirlpool Bathtub
Featuring an elegant design, the Royal A-909 Whirlpool massage bathtub is sure to enrich your relaxing experience with its high-tech features, which include eight air jets, six water jets, FM radio, CD support, two speakers, Chromatherapy and overhead lighting, ozone sterilization, hands free telephone hookups and a waterproof remote. The spray nozzles have been placed according to human acupuncture points.
Here is yet another high tech luxury bathtub that will drench you with luxury. Jacuzzi's La Scala Whirlpool Bath boasts a floating remote control for A/V system, DVD System, 43-inch flatscreen HDTV built-in CD/AM/FM stereo, mood lighting, six PowerPro jets, two AccuPro foot jets and two adjustable body and side jets. Pricing for the high-tech La Scala luxury bathtub starts at $33,750.
The Nirvana Bathtub will make you feel like bathing amidst the stars. Winner of the Red Dot Award 2009, the Nirvana uses 60 percent less water when compared with the bathtubs of same sizes. The bathtub features LEDs throughout its surface, which allows stunning mood lighting. Lighting is controlled by the i-Touch system. Users can turn on or off the colored lights to suit their liking. Other features include an automatic water fill/stop function, electronic tap and the temperature indicator.
 Cosmo Hydromassage TV Bathtub
DiVapor's two-person  Cosmo hydro massage bathtub offers you the utmost in luxury by featuring adjustable air and water massage jets, touch control panel, 7 Hydro massage jets, 9 bubble jets, 2 back massage jets, underwater lighting, FM radio, hand shower and an integrated 17-inch touch sensitive LCD with remote control on the front to entertain you while you relax.
Defining luxury at its best, the Red Diamond bathtub from the house of Water Games Technologies takes you to a different world of luxury and wee being. Designed by Aldo Puglielli, the Red Diamond bathtub has its console done with 42 grams of 18-karat gold and Swarovski crystals. When you feel like watching some movies, two waterproof HDTVs appear from nowhere at the push of a button. Other than that, there is multicolor lighting, electronic controls, whirlpool and a Swarovski-studded Champagne holder. Moreover, you can operate it from any place, thanks to the GSM module. It's priced at a cool $47,000.
Worth Mention: World's most expensive bathtub
Pictured above is the most expensive bathtub in the world, which was sold for £1 million during Dubai International Jewellery week last year. The bathtub, dubbed Le Grand Queen, has been created from a rare gemstone called Caijou, which they say has healing properties.