We all have old pairs of sneakers that we love the most. It may be because of its comfort factor or because it is a gift from someone, you love. Over time, it is natural that it starts to lose its color or originality. Well, instead of just letting it be inside the closet, you can be creative and make it look different and new. We have compiled a list of some creative ideas that you can use as an inspiration to make your sneakers look like new.
Make your own Glitter sneakers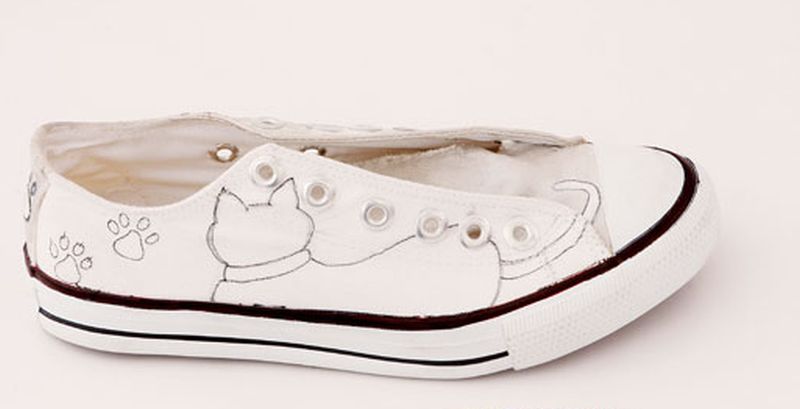 One of the best ways to give your sneakers a new look is by making your very own Glitter sneakers. This is a very simple and easy idea. You can go all out to create your own design. For this idea, you have two ways to do it, the first is to use fabric paint and mix glitter powder along with it and the second is to use glue and glitter powder. If you are good in painting, you can make your own designer sneakers by painting a nice design. Another option is to go with the glitter glue that sticks easily on any fabric.
Play with patches and bring in a change
There is a lot of fun with patchwork; you can use anything for the patches. To make it interesting, you can cut them into a variety of shapes and sizes and stitch or paste them. This is one of the oldest and best ways that you can use to bring in a change to your old sneakers. You can stitch the patches or even stick them with heavy-duty glue. While placing the patchwork, also consider making a little change by doing a little handicraft work on it.
Use beads, buttons, and ribbons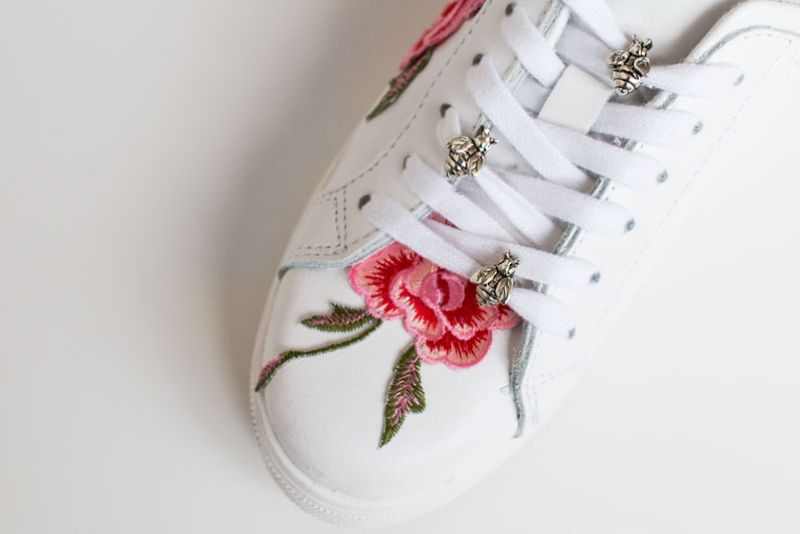 Give your old sneakers an interesting twist by playing with beads, buttons, and ribbons. You can also paint the buttons in different colors and make small designs on them to give it a nice look. For the buttons, take different sizes so that you can make a very interesting design. Give a nice border to your shoes using the ribbons or lace along with the beads. This will also help to make your sneakers look different and nice. To make it more decorative, you can add the various types of beads.
Make your own glow in the dark theme
If you love partying or late night walks, this will defiantly work out for you. You can use glow in the dark stickers or neon paints. In this idea, you can also choose to have glow in the dark places to go along with it. While working on this idea, you can also choose t make a unique theme with your glow and dark option. There are also neon pens in the market, if you plan to use this idea, you can choose a dark colored cloth and stitch it.
Using sketch pens or colored pens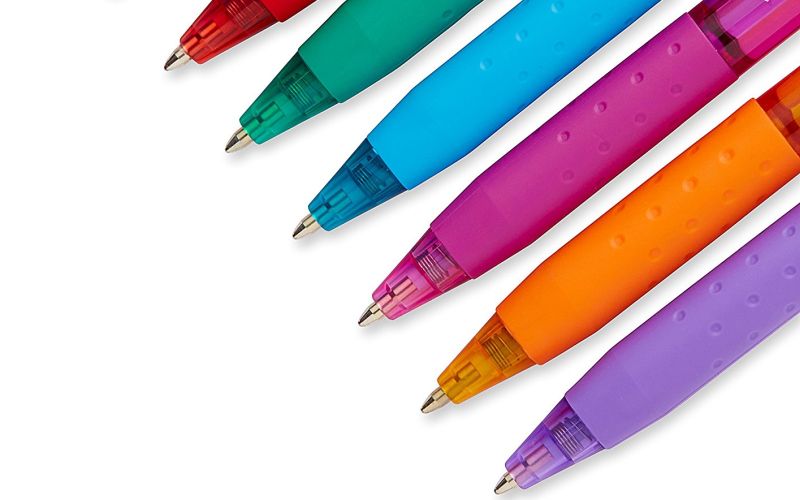 Another unique way to bring in a new look to your old sneakers is by using colored sketch pens or colored pens. In this idea, you can create your very own designer collection and make your old sneakers look like new. Be as artistic as you want and come up with a different and unique looking design.  You can also use this idea in many other ways, combine various other embroidery, and craft related things as well like lace, buttons, patches etc.
Map it up
If you are a traveler or have a love for maps, use this idea to give your old sneakers a new look. You can draw a map of your favorite place. Another option is to go with a map of your favorite city or country as well. Another interesting idea is to draw a make belief treasure hunt map just for fun.
Make it a season special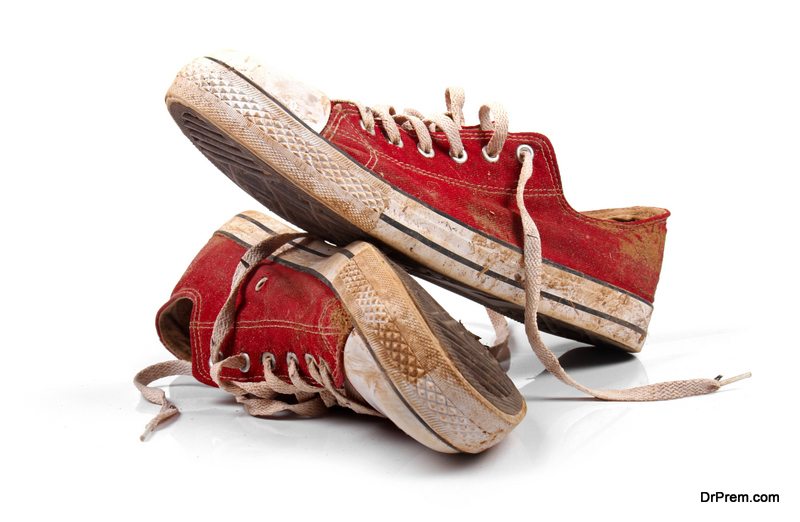 Give your sneakers a new look every season by matching it to the theme of the season. You can create special patches of different festivals. Take a transparent soft plastic sheet, stitch it on the sneakers, and attach a zip to it as well. This will create a special pocket for your shoes. You can change the look of the shoes whenever you want by just sliding the patches inside the pocket. It will make your sneakers blend in with every season/festival.