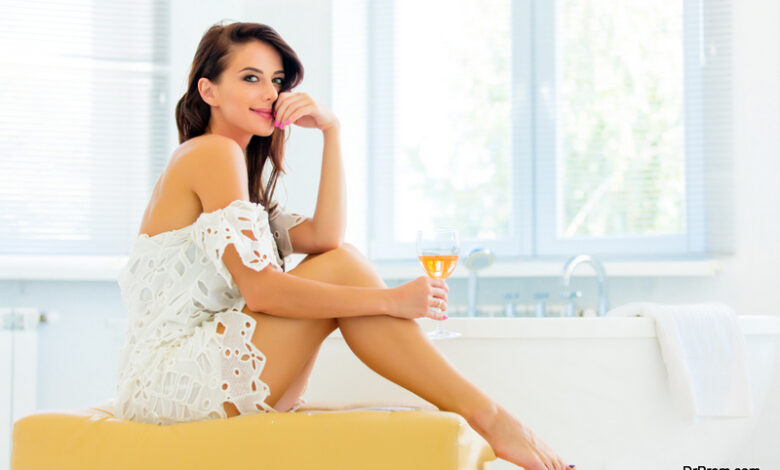 So you are a fashion icon with a belief in the idea of"my life, my body" and make it a point to wear all that you feel like, even if it is revealing. Excellent approach, and more power to you. There are certain things that you need to take into consideration while wearing revealing clothes especially if you are going to visit public places, especially with an addition to your style quotient in mind. You have to understand and take into consideration facts like will you be able to handle the glares, stares and comments that will inevitably come your way. Here are a few tips which will help you if you intend to wear revealing clothes.
Tips to wearing revealing clothes
While revealing a little cleavage may do you good in terms of making you look more feminine and sexy, but know where to draw the line. Leave a few things to the imagination as well. Like have a deep cut neck of your dress but know just how deep it should be.
If you think you have those long legs which you must show off even then just be careful to see that it does not highlight the unnecessary flaws. You want to look cool and not cheap.
If you are wearing a see through kind of material then make sure that you have a contrasting material slip or leggings that will keep up with the proper balance and will not make you look terribly awkward. The basic thing is that wear sheer material without showing too much.
For some people wearing skin tight clothes is the only way to look sexy. Skin tight clothes may actually look odd especially if you do not have the perfect body also they can be rather uncomfortable to move around. So you can keep options like a loose top. Remember, if you wear them right then even loose garments can do the trick.
Strike a balance between the neckline and the hemline
Never go for a combination of the low neckline and high hemline. If your neckline is low then balance it out with the lower hemline as well and vice versa.
The shoulder and back trick
Yes, this can be useful. Just show off a part of your shoulders or go in for low cut back or backless dress and created that sizzling look without showing off too much.
Must do while wearing revealing clothes
Make sure you have a pair of normal clothes to change into especially if you are going to use the public transport for travelling to and fro from the venue
While wearing tubes and backless go in for transparent straps or silicon cups. Normal straps just don't work with this look
If going in for minis make sure you wear cycle shorts for obvious reasons
Self-grooming is also important. Make sure to wax all the you reveal right from hands, legs to back. Remember you have to look elegant and not cheap
Watch out for any jerks around you and also be careful about your postures while sitting ,dancing etc as there might be a number of peeping toms around you.
Wear clothes that suit your body and figure and also make sure that they are as per the occasion.
It is not that it is a crime to wear revealing clothes and you as an individual definitely has the right to choose what you like. But just make use of the above tips and tricks so that you carry those outfits elegantly.