For almost all the couples, an anniversary presents an extremely important time.You can utilize it to the max by selecting the right gift for your husband. If your relationship is going smoothly, a considerate anniversary gift would further solidify your relationship. On the other hand, if it's going through a tough time, a gift could relieve the tensions a bit. So, an anniversary gift isn't something that you should ignore. Here are a few vital tips on how you can select the best anniversary gift for your husband.
1. Don't Go Too Much Out of the Box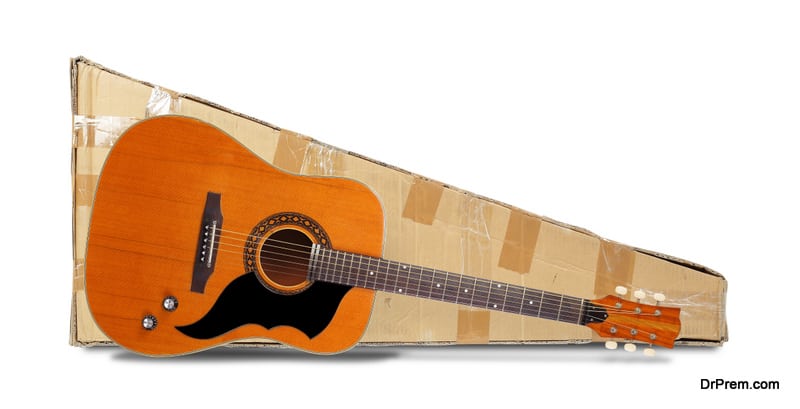 Especially when you are a newlywed or even when you are looking for second anniversary gifts for husband, you shouldn't gamble with the opportunity. Buying something out of the box might hit the wrong note. During the early years of marriage, we often think that we understand our partner fully, but there's a huge possibility that they might be hiding their kinks simply to suit our taste. So, it is better that you play it safe.
No matter whether it's a guitar, roller skates, or gaming console, buy something that they frequently talk about.If, however, you've been together for long and have gifted literally everything that you wanted to, feel free to be creative as it could breathe a new life into your relationship.
2. Gift Them Something They'd Use
Guys generally care little about how something looks and they mostly don't attach any sentimental or emotional value to the things around them. So giving them a readymade anniversary card or picture collage or piece of jewellery might not leave that much of an impact.  Hence we suggest you go for something that they are more likely to utilize. Depending upon their tastes, buying a bike, a next-gen laptop, or simply a grooming kit could be a better option. However, since there are some exceptions to this rule, if your man is a bit on the sentimental side, a handmade anniversary card could do the trick.
3. Focus on the Surprise Element
A gift isn't a gift if it doesn't have a surprise element. But unfortunately, surprising husbands isn't easy. It requires a lot of hard work from your side. Not only you need to know what he likes, you'd even have to find out what could surprise him with that. For this, we suggest that you talk to their best friend or at least someone from their hobby club. It would give you a better idea. Whether it's the latest ground-breaking lens of their DSLR camera or the most advanced graphic card in town, there are a lot of things that you can choose from depending upon your budget and your husband's hobbies.
4. Just Think about What They Do Everyday
Once they've been married for long and have kids, many husbands tend to become stoics. All they care about is their family and become so self-effacing that they don't even register their needs anymore. If your husband comes under this category, you need to do a little detective work. You have to find out what they do everyday and then try to find out what it is that they need. If they listen to music, try to find out if their speakers/headphones are in good shape. If they spend time on their laptop, see if the model that they are using isn't an outdated one.  After finding all this out, simply give them what they need. It'd definitely make them happy.
Once you've considered all the advices mentioned here, we are sure that you must've written down quite a few anniversary gift suggestions for husband. Now, all you have to do is select one that best fits your husband's needs and your budget as well.
Article Submitted By Community Writer