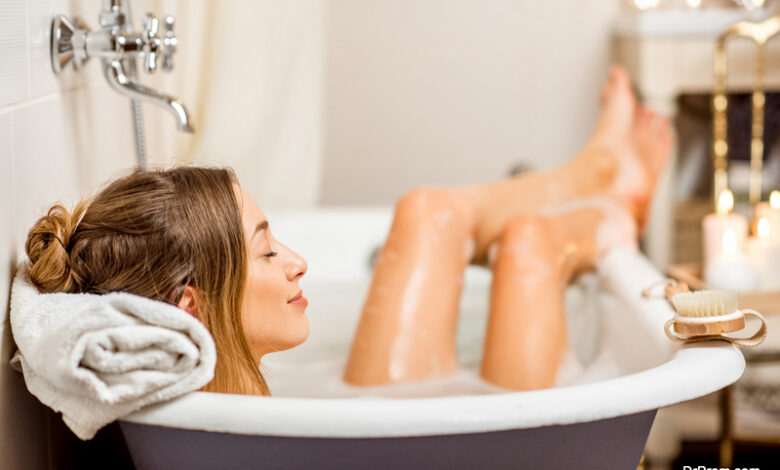 Going to the spa can be an extreme activity that costs way too much money. You only get to be at the spa for a few hours, spend all the money you have in your wallet, and then you go home with nothing to show for it. I'm going to walk you through a few essential steps that you need to follow so that you can have the spa experience you deserve for a lot less money and from the comfort of your own home.
1. Get a face mask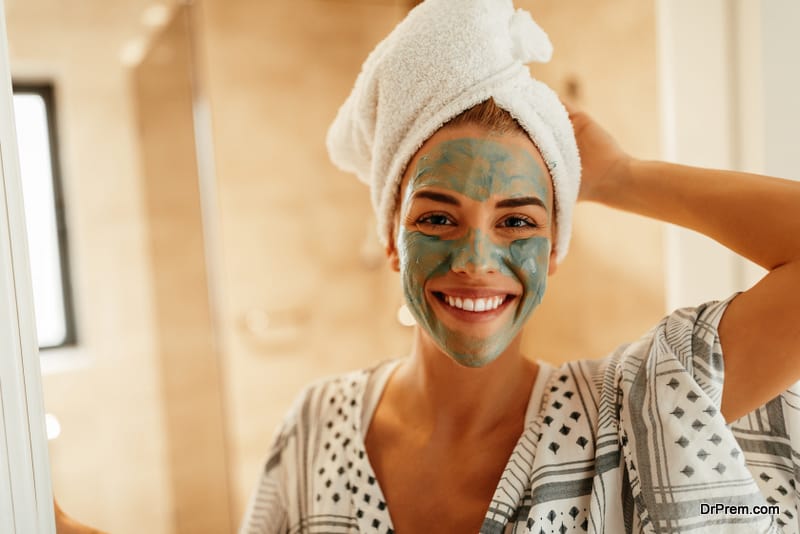 You want something that feels like you are at the spa, no more peel and stick face masks. You want a scrub, something that will puff up, something that will never dry and harden. You want your face to be fully moisturized by the end of this experience. Try finding a face mask that you have to wipe away rather than peel. This will give you the spa experience that you are seeking.
2. Bathroom lights
You want to have bathroom wall lights in your new at home spa. This will give you the opportunity to dim out the rest of the world so you can drift off into your own fantasy world. Having natural lighting in your at-home spa is never a bad thing, but it can ruin the spa day aesthetic, and it can take you out of the moment when you are really starting to believe that you are actually at the spa. There are plenty of wall lights that you can get online or at your local home store. You should make sure that you choose something that is soft and dim so that you aren't bringing in something too bright to be considered spa-like.
3. Soothing music
You want to have music that is soothing. Try getting a Bluetooth speaker that can be controlled through a remote. Your phone speaker will work as well, but you don't want to have any contact to the world outside of your bathroom. If your phone is nearby, you might see a notification when you have got to change your song and only chaos can occur after that. Find a nice waterproof Bluetooth speaker and have it connected to something that can play soft and sweet melodies for you while you relax.
4. An air diffuser changes colors
You want to have the fresh scents roam throughout the room just like it would at a real-life spa. You should make sure that you get an air diffuser. The requirement about needing it to change colors is very loose and you can pass on this option if you prefer to, but it is something that be very calming to watch if you ever get bored with whatever is currently going through your mind and imagination while you soak up the water and the moisture from your face mask.
5. A soft and plush towel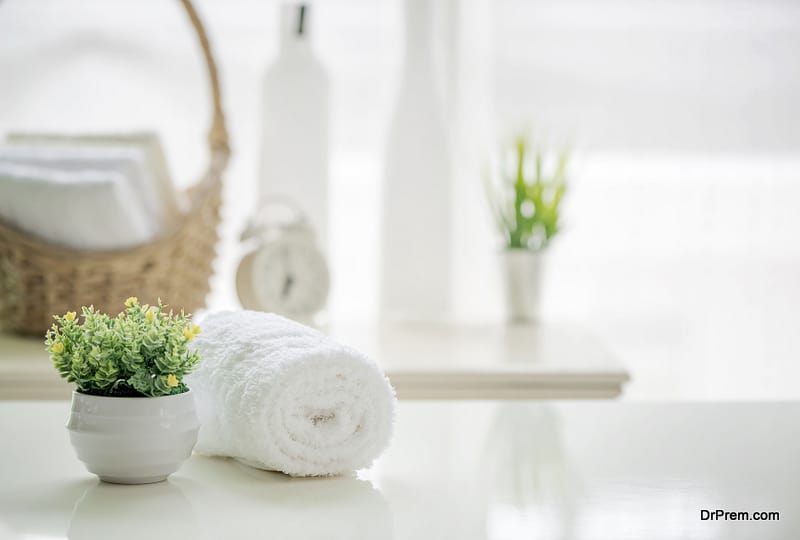 To finish off this entire process, you want to make sure that you have a plush and soft towel or robe to bring the aesthetic together. This is one of the most important parts about going to the spa. You can pick and choose other things from this list that you may or may not find essential, but you have to have a robe or a towel that is softer than anything else in your home. This is also likely to be the most expensive item on the list, but it is completely worth it in order to get the experience of the spa at your home.
These things can turn your bathroom into a dream spa and you didn't even need to renovate. If you think that there are a few more things that could enhance the experience, go ahead and add onto the list with your own ideas. But these are the basics that you need. You don't need to go crazy with the decorating, and you don't need to add special bathtub features to have the experience that you want and deserve at your own home.
Remember, now that you have all of these things set up in your home, you can have your spa day whenever you want to. So even if you aren't looking for an experience today, you might in a week, or in two months, and you will thank yourself for the changes you have made.
Article Submitted By Community Writer