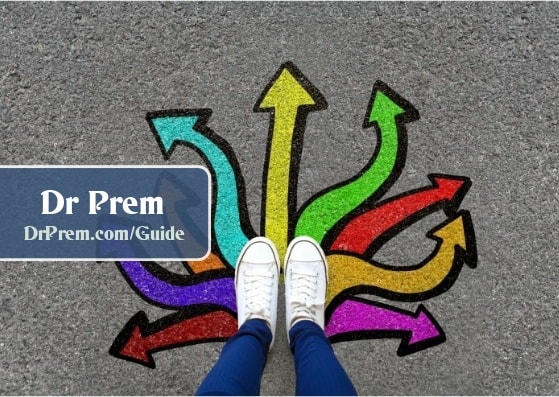 It is the era for the customers to get spoilt with choices especially with newer online retailers displaying their merchandise with mind penetrating messages. Home decor is such an area that very often we don't mind going extravagant with endless buying some of which may not fit our room or may turn up to be an added expense.
What to do? Your soul leaps with joy seeing those endless choices compelling you towards the sinful act of wrong or over purchasing.  A bit of self-restraint and cautious approach will prevent drilling a big hole in your pocket but allow you to get your room perfectly decorated.
Create a shopping list before delving into the online store:
Just like you carry one while going out for outdoor shopping, chalk out a list of items that you would like to have for your room decor.
Get the measures right: 
Whether you are buying a bed, furnishings, curtains or other furniture, make sure to get the measurements right so that it goes with your room size. This would ultimately reflect the decor of your room.
Visit a brick and mortar store if possible:
Buying home decor items is not the same as buying other products. For a naive, it is often tough to figure out your exact requirement. Even the product that you have selected may not give a clear picture. Therefore, getting a real view of the item in a store becomes important. It would not be a bad idea to invest few hours in surfing a standard brick and mortar store before ordering it online. Many online retailers have such stores to help you better. By seeing it you will be able to visualize the decor of your room having that showpiece or furniture.
Create a mood board:
It is nothing but a room makeover planner that will help you in overcoming the dilemma you face while making a choice amidst a sea of products. Select the colors and fabrics that you want for your room. List them on a paper or folder. For different rooms, you can use different mood boards. Even if you get overwhelmed while shopping online, a glance at the mood board will show you the right direction.
Find the right online store:
Not all online stores are great providers of home decor items. Select those exclusively dealing with home decors, which match your aesthetics, style and of course your budget.
Know the product description:
It is very important as these items are beyond your touch and feel. Products displayed online can be very deceptive at times. The furniture assuring you made of wood may have certain parts made of other materials.
Select different stores:
This will give you a better price choice. The product which is out of your price range may be available in other online stores at a reasonably low price. Research thoroughly on the products checking the price tag and have a telecon with the providers. You may even ask for samples before buying as it is tough to assess the quality through on-screen displays.
Make sure of the color description: 
Here the situation may turn out to be dicey. The shades visible on the screen may not be exactly the same with the product that you receive. Check the color name properly before making the payment.
Avoid buying all things on the same day:
Although your shopping list is well planned, in reality when things start occupying room space, it may present a different picture. You may need to alter your home decor plans and edit your shopping list. Start with the basic items. You can gradually add on depending on the new look of your room.
Note the assemblage details of the furniture:
Most of the trendy furniture may need to be assembled by yourself which can be a daunting task if you are not aware of the fixtures. If you have a previous experience with these, you can go for such type of furniture or choose from preassembled ones.
Read the reviews:
Make sure to read the product reviews if available especially those of verified purchasers. This will give you a better insight about the actual product and its usefulness, quality, longevity etc. Reviews, positive or negative, are influential enough in making purchasing decisions.
Check the delivery speed and exchange options:
 
This should be mandatory in your checklist. Take note of shipping charges and exchange/return options if the delivered product fails to match your expectations.