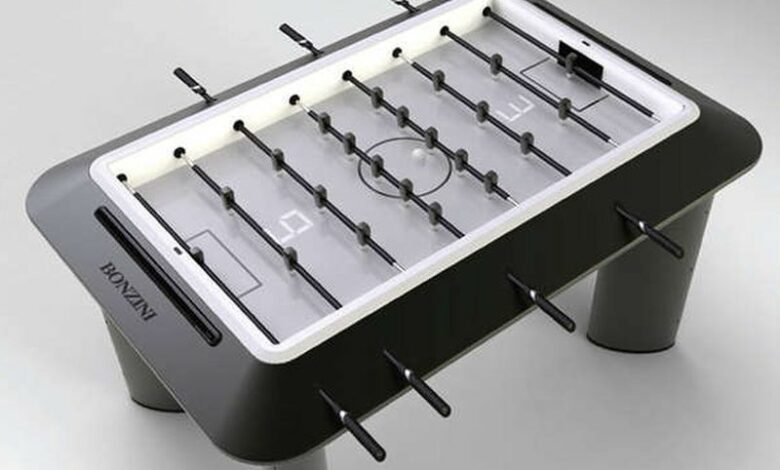 Foosball table can be a great indoor sport to entertain your family, especially kids, and friends during small gatherings at home. If you love football and planning to buy a brand new foosball table for your home, you can choose from a wide range of foosball table available in different sizes and designs in the market.
Users can choose between traditional and contemporary game tables. All you need to do is set your budget and pick the right foosball table that suits your needs and budget. Here we have a list of some of the most attractive foosball tables that are sure to enhance your gaming experience.
Coca Cola foosball table
Introduced by Coca Cola about nine decades ago, the foosball game has been entertaining football lovers, both young and old, by replicating the entire football field on a table. The Coca Cola foosball table standing firmly four legs comes with four slots, two on each side, to allow complete control of the field to player. Playing on the table, you can get as competitive as on a football field and have blast with your friends and family.
B99 foosball table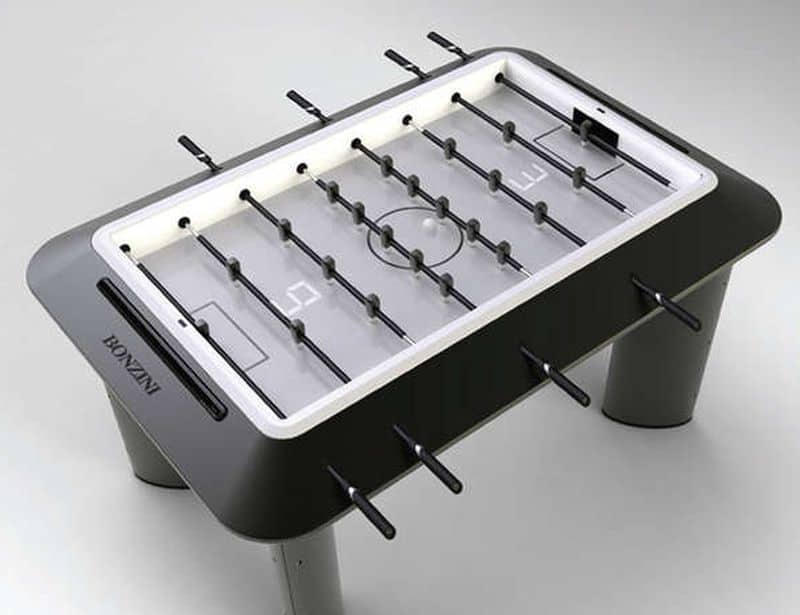 B99 is a revolutionary foosball table that flaunts a hi-tech surface to let users have fun with their friends. Featuring the Bang and Olufsen sound system, the foosball table comes with Smartphone connectivity to allow players play their favorite tune or music while they play. Users can start the game directly from any mobile device and can convert the simple foosball into a hi-tech game.
Gro's hi-tech foosball table
Gro's foosball table might appear a little expensive but its design and shape will blow your mind. Inspired by a life-sized football stadium, the beautiful Gro's table has been designed by industry experts after an intensive research to enhance the gaming experience of players. The lustrous looks and classy design makes it a great piece for any interior.
Colored foosball table
This colorful foosball table comes with large speakers, attached lights, and cabinets. Designed by Chelpa Ferro, the Toto Treme Terra foosball table offers beautiful color combinations to fit in any type of home décor. The speakers attached to the table give unique sound effects while playing.
Foosball is not just a game, as a foosball table can be a complete entertainment unit to boost up any gathering. You can go for different types of foosball tables according to your needs and budget.